INSIGHT
Using Energy Abundance to Address Income Inequality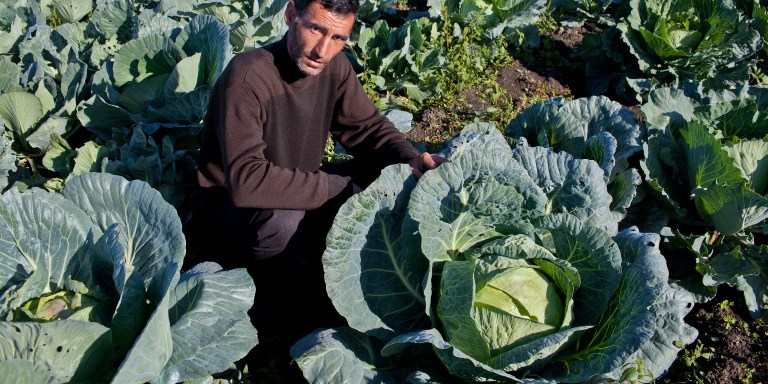 Published:
27 November 2017
Azerbaijan has leveraged its vast energy resources to elevate the country to upper middle-income status.
Introduction
Zabitov Gubeniz is a midwife in Nariman village in northwestern Azerbaijan. She can remember the time when the road through her village was so rutted and damaged that it was impassable during heavy rain.
Although she is a midwife, not a doctor, Gubeniz often had to treat medical emergencies because people could not get to the hospital. One woman had to deliver her baby in a vehicle because she was stuck on the old road.
By 2010, the situation had changed. An improved road allowed people to make it to the hospital emergency room and receive the care they needed.
"It was very hard on us before," she said. "We had urgent cases coming to our home at night. This road has been everything to this community."
The road, which was repaired as part of the ADB-supported East–West Highway Improvement Project, solved a problem in Nariman village. It also helped towns and cities around the capital of Baku, however, as well as in neighboring countries and Europe.
Analysis
In the late 1990s and early 2000s, Azerbaijan experienced flooding, which caused widespread losses. The economy remains vulnerable to external shocks. ADB's first project in Azerbaijan, the 2003 Flood Mitigation Project, put into place flood protection measures that created a safer environment for more than 200,000 people.
In the late 2000s, Azerbaijan was in the unusual situation of being blessed with abundant energy resources yet suffering from unreliable power in many parts of the country. Deteriorating facilities, inadequate maintenance and investment, and inefficiencies were keeping the country's vast energy supply from getting to the homes and businesses that needed it.
By 2007, more than half of Azerbaijan's electricity network facilities were beyond their useful life. One of the country's main transmission lines had been in service since 1949. Another one was built in 1954. ADB and Azerbaijan partnered on the Power Transmission Enhancement Project in 2008 to address the issue. The project helped build 280 kilometers of modern power transmission lines, enabling a reliable supply of electricity to reach thousands of people.
Insights
Despite challenges, including income inequality, Azerbaijan has quickly become an upper-middle-income country as its gross domestic product per capita rose from $704 in 2001 to $5,496 in 2015. The country, needs to look beyond its natural resource wealth and diversify its economy, however.
ADB has responded by becoming a source of knowledge for policy and structural reforms, strategy implementation, and innovative project design. ADB is also supporting good practices in social safeguards, procurement, and project implementation.
"The country prepared itself for the post-oil era by developing a strategic road map to 2020 and a longer-term plan up to 2025 and beyond," says Nariman Mannapbekov, ADB country director for Azerbaijan. "ADB is supporting the country's vision of becoming more internationally competitive across a variety of economic sectors."
Resources
Asian Development Bank (ADB). 2017. Together We Deliver
Asian Development Bank (ADB). 2017. Azerbaijan: Country Operations Business Plan (2018–2020)
Asian Development Bank (ADB). 2016. Azerbaijan: Country Partnership Strategy (2014-2018)
Review of Retail Electricity Tariffs
Related links
Summary: One Way to Measure Regional Integration
Leave your question or comment in the section below:
---
YOU MIGHT ALSO LIKE
---
---
Disclaimer
The views expressed on this website are those of the authors and do not necessarily reflect the views and policies of the Asian Development Bank (ADB) or its Board of Governors or the governments they represent. ADB does not guarantee the accuracy of the data included in this publication and accepts no responsibility for any consequence of their use. By making any designation of or reference to a particular territory or geographic area, or by using the term "country" in this document, ADB does not intend to make any judgments as to the legal or other status of any territory or area.
---
Was this article useful?
---