EXPLAINER
Using Big Data to Support Small Businesses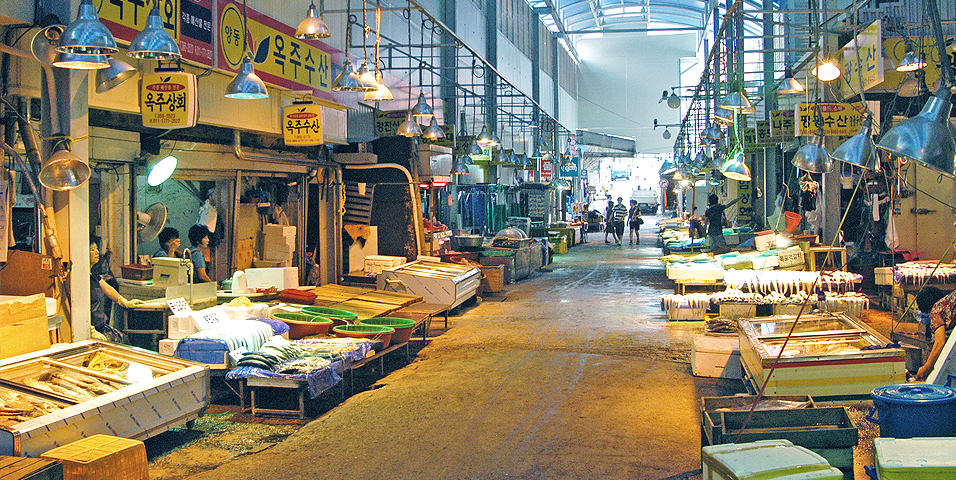 Published:
30 September 2019
The Seoul Metropolitan Government provides market analysis, such as consumption patterns and purchasing power, to help small entrepreneurs succeed.
Introduction
The Republic of Korea's capital Seoul has seen a boom of small businesses opening across the city. The number of new cafes opening in Seoul shot up to 3,053 in 2014 from 1,921 in 2010, while the number of new pubs also doubled over the same period.
However, the Seoul Metropolitan Government found out that over a third of the businesses close down within the first 3 years of operation. For example, 38% of the chicken-and-beer restaurants that opened in 2012 were deregistered by 2015.
Such business failures come costly to families who often invest their life savings into the enterprise so the city government decided to look for ways to help these small entrepreneurs.
This article is adapted from Big Data Governance: Supporting Business with Big Data, which is part of a series of briefs on big data published by the Seoul Urban Solutions Agency. The publication discusses how Seoul—the capital and largest city of the Republic of Korea—used its huge pool of data resources to launch its Big Data Business Environment Analysis Service in 2016 to provide small businesses with an accessible and easy-to-understand source of business and market environment analysis.
What can big data do for small entrepreneurs?
Prospective entrepreneurs can benefit from a thorough analysis of market conditions before rushing to open a new store while existing business owners can use it to review their strategy.
Seoul's Big Data Business Environment Analysis Service makes use of big data collected by various departments and agencies of the metropolitan government and other public agencies as well as the private sector, such as telecommunications providers and credit card companies. Data gathered include rent prices, credit card transactions, traffic data, prepaid transportation card (T-money) usage, business statistics, population, income, building information, bus stops, and subway stations.
In total, 210 billion data points were used to establish the analysis system, with 10 billion data points being added every month to update market insight into local business environments.
What does Seoul's analysis service provide?
Market Analysis Service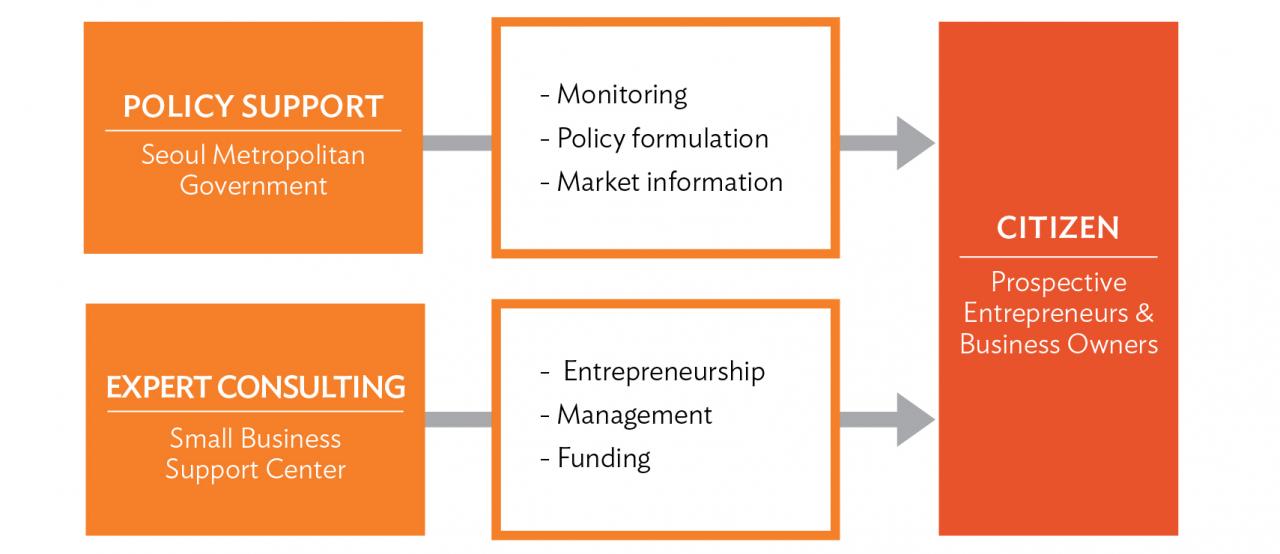 The Big Data Business Environment Analysis Service covers 1,008 small-alley areas across Seoul and provides market analysis for 43 types of business that are particularly popular for small-scale entrepreneurs, such as convenience stores, Chinese restaurants, cafes, and pubs.
Big data can provide consumption patterns, floating population, social media trend, traffic data, purchasing power, and commercial establishments, which are useful information for any business.
The service proved to be popular, attracting over 12,000 visitors and getting one million page views in the first 2 months of its trial operation. The service provides a range of information for small entrepreneurs—tailored to the needs of either prospective or existing businesses.
How can small businesses make sense of all the data?
Getting all the insight from big data analysis service is one thing, but putting those valuables lessons into action can still be a challenge for many. The Seoul Metropolitan Government offers a support network by providing business consulting service from expert groups as well as a number of incubating initiatives and business support packages to help small business owners make the most out of what they learned from the business analysis service.
Resources
Seoul Urban Solutions Agency. Big Data Governance: Supporting Business with Big Data. Seoul.
Leave your question or comment in the section below:
---
YOU MIGHT ALSO LIKE
---
---
Disclaimer
The views expressed on this website are those of the authors and do not necessarily reflect the views and policies of the Asian Development Bank (ADB) or its Board of Governors or the governments they represent. ADB does not guarantee the accuracy of the data included in this publication and accepts no responsibility for any consequence of their use. By making any designation of or reference to a particular territory or geographic area, or by using the term "country" in this document, ADB does not intend to make any judgments as to the legal or other status of any territory or area.
---
Was this article useful?
---