SUMMARY
Making Sri Lanka's Tea Industry Sustainable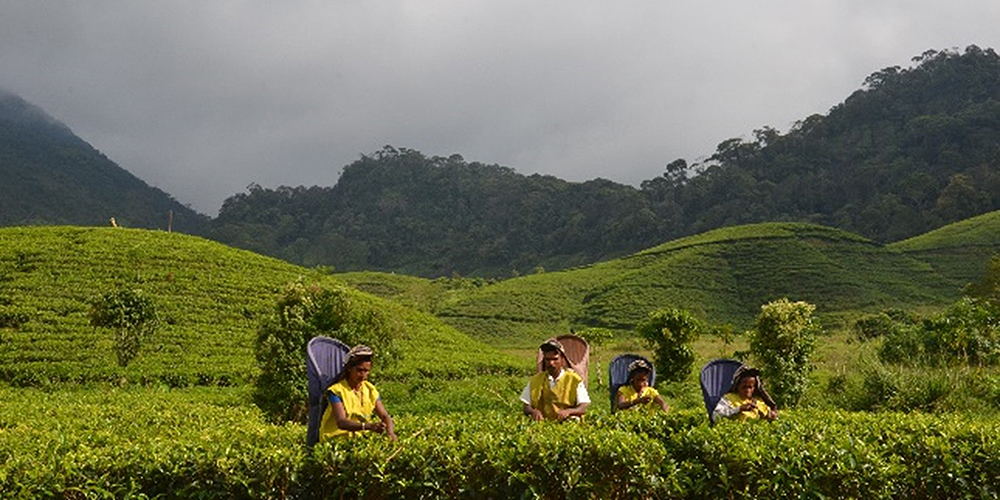 Published:
22 April 2021
The tea industry needs to improve productivity and explore value chain opportunities while maintaining quality and brand uniqueness.
Overview
The tea industry has played a crucial role in the economic development of Sri Lanka, which is a major producer and exporter of tea in the world. While its relative importance has waned over the years due to lack of dynamism and rapid growth of the nonagricultural sector, tea remains a vital industry in terms of its contribution to national output, employment, and net foreign exchange earnings.
However, for the industry to continuously contribute to economic growth, it needs to sustain a healthy production level while maintaining its quality and uniqueness.
This is a summary of the publication Sri Lanka Tea Industry in Transition:150 Years and Beyond—a collection of researches from the Institute of Policy Studies of Sri Lanka that discuss how the industry can be made sustainable amid domestic and global challenges.
Role of Tea in the Economy
The tea industry provides employment directly and indirectly to a million people, supporting livelihoods of poor communities in estates and remote rural areas of the country. At the farm level, tea is a cash crop that generates income for both the farmers and workers, paying for food, schooling, and health care.
The industry also generates a significant amount of valuable foreign exchange. Tea was the highest foreign exchange earner until about the 1980s when it was overtaken by foreign employment, garments, and tourism. In 2016, 12.3% of total export earnings were from black tea.
Ceylon Tea, grown in the highlands of Sri Lanka—which was formerly known as Ceylon, fetches a premium in the global market.
Sri Lanka is the fourth largest tea producer in the world and contributed to 6.5% of global production after the People's Republic of China (40.5%), India (23.3%), and Kenya (8.6%).
Challenges Faced by the Industry
The global tea industry is increasingly under threat on many fronts. A range of complex domestic and global issues have affected the quality and quantity of tea produced and exported while increasing international competition has had a significant impact on price and profitability.
One of the key issues confronting the tea industry is the decline in productivity, notably in tea plantations of such major producers as Kenya, India, and Indonesia. The causal factors for the low productivity and production include inadequate replanting, inconsistent fertilizer applications, aging and debilitating tea bushes, soil erosion, high wages, lack of worker and staff training, shortage of labor, poor living and working environment, high cost of production, and low profitability. More tea workers are finding alternative work while the young generation aspire for upward social mobility.
Tea production is also influenced by the agricultural condition of estates, the topography of the tea lands, and other environmental and climatic conditions. In recent times, climatic changes that are taking place in different parts of the world, including tea-growing areas, have changed the quality of the tea that is being produced. Changing buyer interests, increasing health and environmental concerns, and stringent regulations have increased the number and nature of standards governing the industry.
Future Growth Factors
Resource
J. Wijayasiri et al., ed. 2018. Sri Lanka Tea Industry in Transition: 150 Years and Beyond. Colombo: Institute of Policy Studies Sri Lanka.
Leave your question or comment in the section below:
---
YOU MIGHT ALSO LIKE
---
---
Disclaimer
The views expressed on this website are those of the authors and do not necessarily reflect the views and policies of the Asian Development Bank (ADB) or its Board of Governors or the governments they represent. ADB does not guarantee the accuracy of the data included in this publication and accepts no responsibility for any consequence of their use. By making any designation of or reference to a particular territory or geographic area, or by using the term "country" in this document, ADB does not intend to make any judgments as to the legal or other status of any territory or area.
---
Was this article useful?
---