INSIGHT
Ensuring Timely Access to the Future COVID-19 Vaccine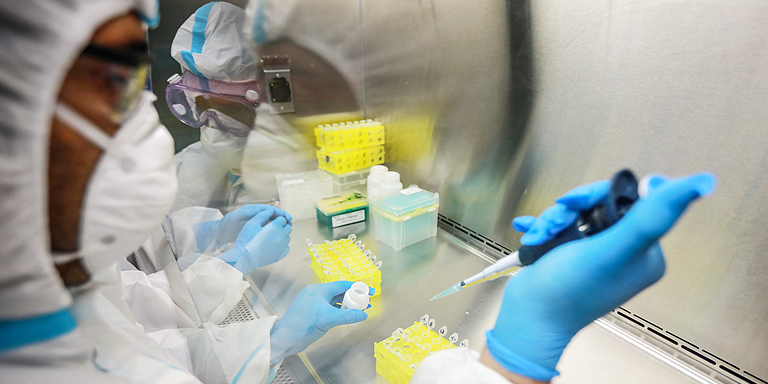 Published:
09 September 2020
To preserve lives and revive the economy, countries need to plan ahead to secure sufficient supplies of the future COVID-19 vaccine.
Introduction
It has become increasingly clear that the coronavirus disease (COVID--19) pandemic will last longer than predicted in economic best-case scenarios. Economic recovery thus depends on the availability of a cure and of a vaccine in particular.
A race has begun among major powers for securing a large number of doses of the future vaccine. Member countries of the Central Asia Regional Economic Program (CAREC) have also undertaken initiatives to obtain vaccines under development. Not to be left behind in this global scramble, CAREC countries need to concretize their plans and identify obstacles for the procurement, financing, and dissemination of vaccines before an effective vaccine is developed for large-scale use. Opportunities for cooperation with multilateral or bilateral partners must also be leveraged to ensure early access to the vaccine.
This analysis is a short version of a longer article available at the CAREC Institute website.
Analysis
The global economy shows some momentums of resumed growth, but they are not solid. There is a lot of good will. Efforts are being made for a "better recovery" from the COVID-19 crisis. There is hope for a greener and digitalized economy, which will lead to a more inclusive post-COVID economic order. However, as long as the pandemic pervades, investment by the private sector will remain subdued, and the recovery will be sluggish.
Mixed economic picture. Incoming data for the second quarter of 2020 paint a rather mixed picture of the economic situation globally and in the CAREC region.[1] The numbers for the People's Republic of China (PRC) have largely returned to growth in the second quarter (Q2), but this is not the case for many countries. The PRC's real gross domestic product (GDP) growth rate was 3.2% year-on-year in Q2 from a 6.8% decline in the first quarter. However, even in the PRC, consumer demand remained weak during Q2. In the first half of 2020, real GDP grew 0.2% in Uzbekistan[2] from the year before, but it was lower by 1.8% in Kazakhstan,[3] 2.7% in Azerbaijan,[4] and 5.3% in the Kyrgyz Republic.[5]
Baseline forecast scenarios hinge on a relatively successful containment of the pandemic. In its June 2020 World Economic Outlook, the International Monetary Fund (IMF) expects the global economy to shrink by 4.9% in 2020, the PRC economy to grow by 1%, while it sees a real GDP decline of 2.7% for Kazakhstan and 0.4% for Pakistan. The Asian Development Bank's (ADB) Asian Development Outlook supplement forecasts GDP growth for the CAREC countries ranging from a 5% decrease for Georgia and Tajikistan to a 3.2% increase for Turkmenistan. The forecasts of IMF, ADB, and most other institutions assume that a second wave of the pandemic and related lockdown measures can be largely avoided, or measures will be at least substantially less severe.
However, the global increase in the number of infected and deaths obscures the outlook. Infections are rising fast in many countries of the world, leading to an almost linear rise in the number of active cases and deaths since the end of March  (Figure 1).
Among the CAREC countries, the Kyrgyz Republic, Kazakhstan, Azerbaijan, and Afghanistan[6] have high numbers of infected persons or deaths per 100,000 inhabitants (Figure 2). The highest number of deaths per 100,000 persons (Figure 3) were reported by the Kyrgyz Republic, Azerbaijan, and Afghanistan at 19, 4, and 3, respectively. Some countries, including Kazakhstan and Uzbekistan, have reinstated stringent containment measures in July.
Figure 1: COVID-19 Active Cases and Deaths Worldwide (in millions)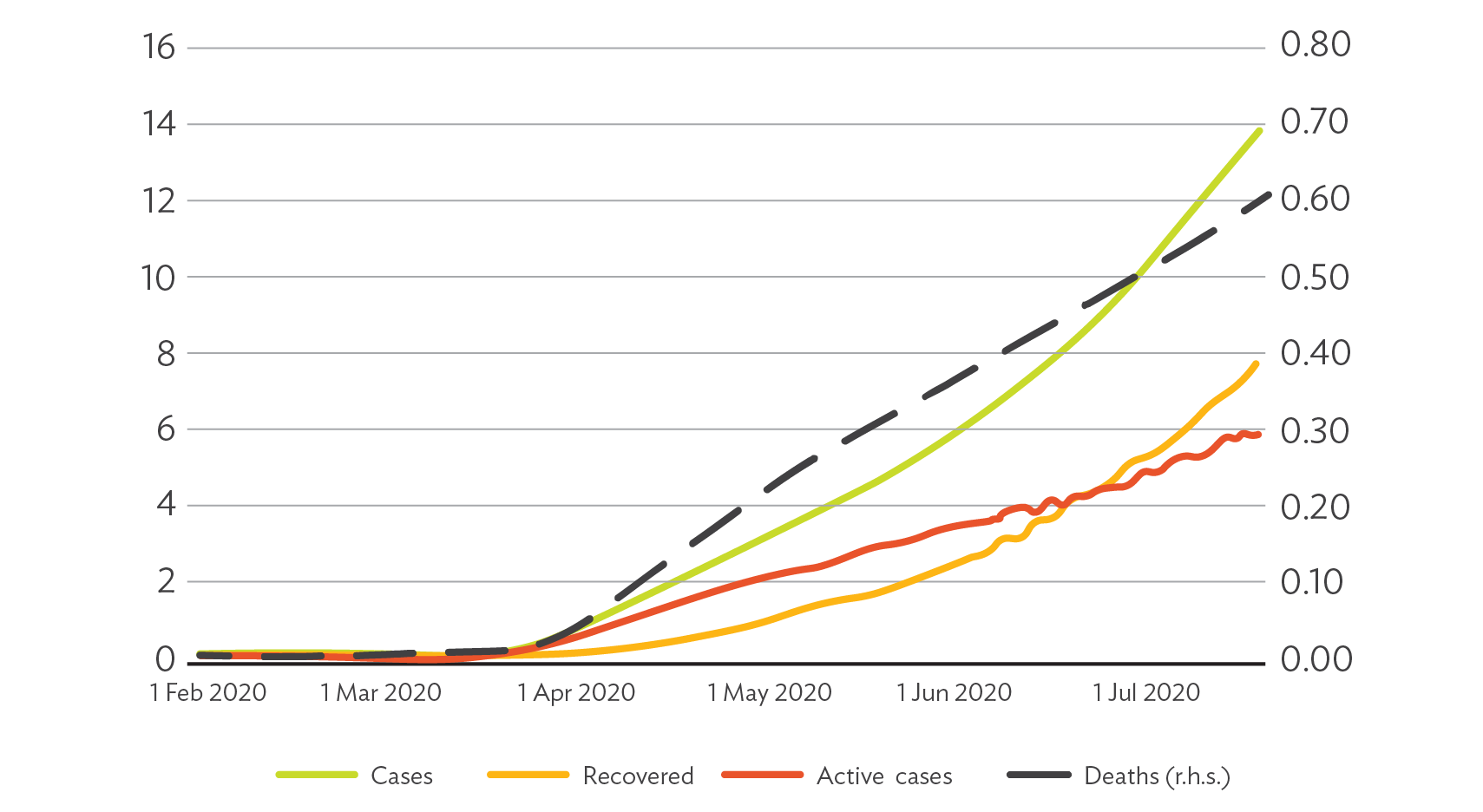 Figure 2: COVID-19 Infected per 100,000 Inhabitants as of July 2020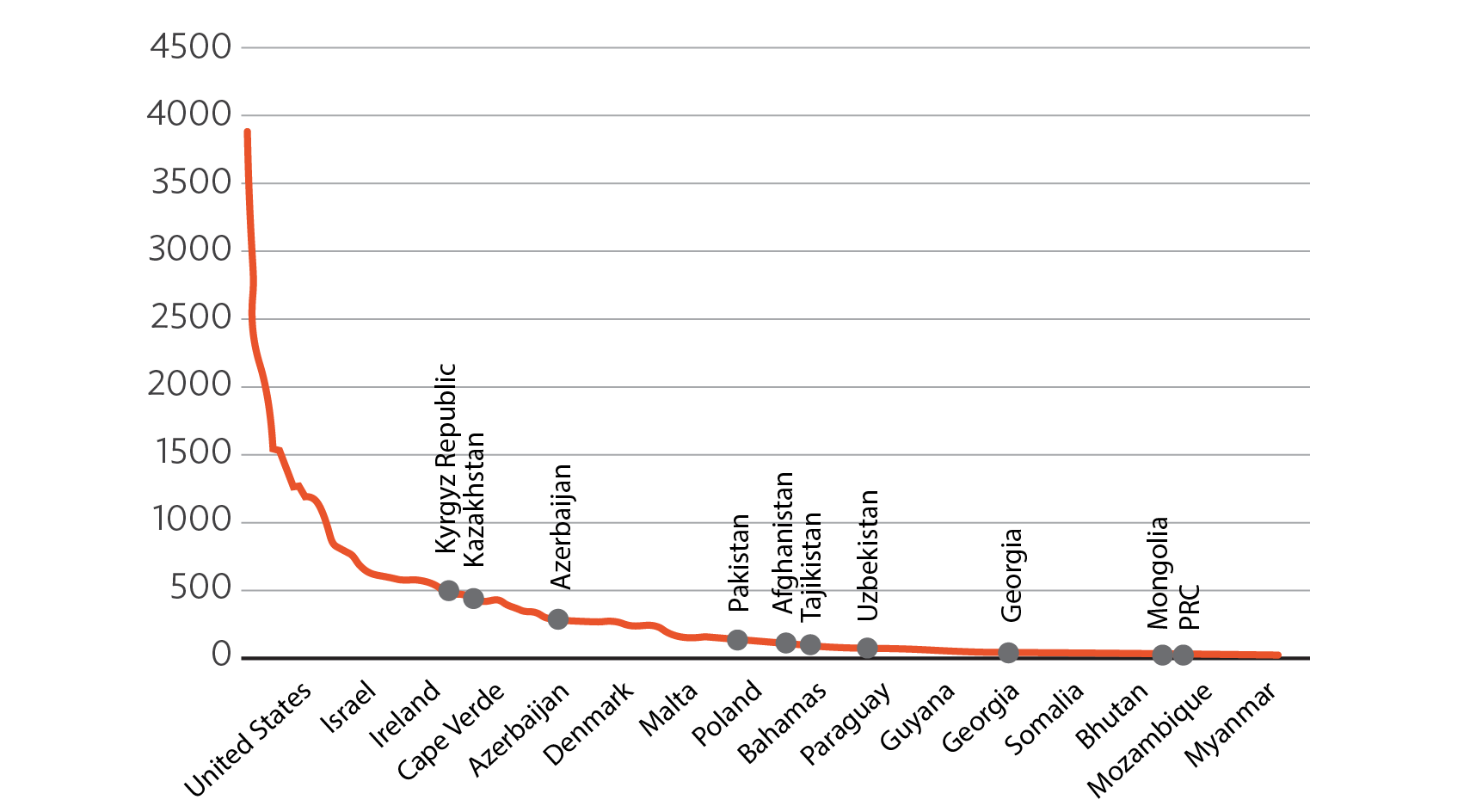 Figure 3: Deaths per 100,000 inhabitants as of July 2020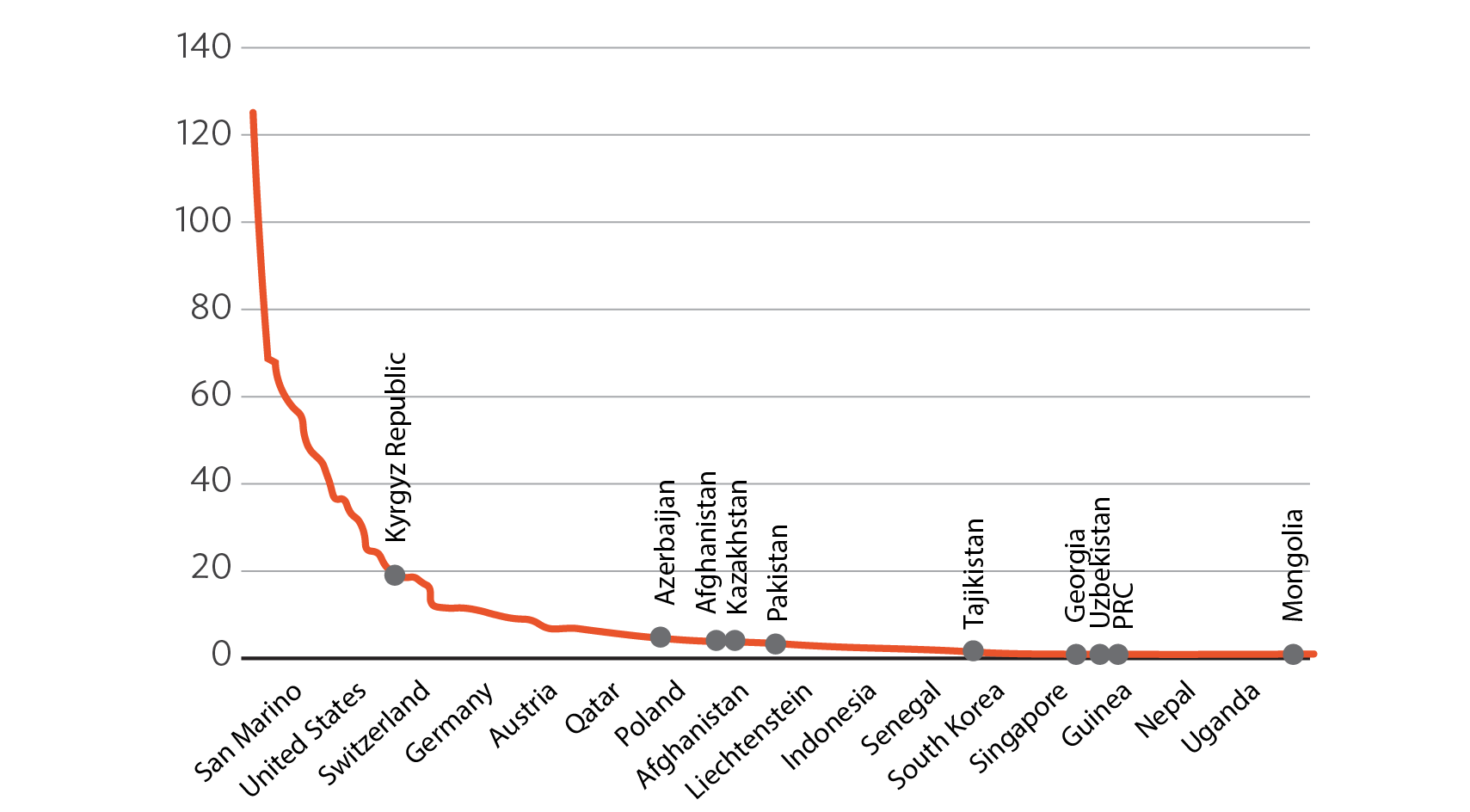 Securing appropriate supplies of future vaccines is vital. Given the uncertainty on when the pandemic will end, broad and effective immunization programs for the population are crucial, not only for preserving public health and lives but also for economic recovery. Moreover, the very nature of this pandemic makes it imperative that vaccination is available in sufficient quantities for all countries to constitute an effective global response for this unprecedented global health crisis.
The race for a vaccine. Some progress has been made in developing a vaccine. However, developing economies, including most CAREC countries, might be left out in the global scramble for vaccines. Some CAREC countries are already addressing this important public health concern.
Initiatives to facilitate the access of developing countries. There are initiatives to help developing countries gain access to vaccines, as well as efforts for cooperation. Chinese Sinopharm Group, for example, has proposed to conduct in Uzbekistan the Phase III trials for the COVID-19 vaccine developed by its subsidiary. Sinopharm has also invited the Pakistani National Institute of Health (NIH) to collaborate in conducting clinical trials for its vaccine under development. Russian Minister of Health Mikhail Murashko announced that talks are being held among member countries of the Shanghai Cooperation Organization about the supply of Russian coronavirus vaccines.
"Developing a vaccine against COVID-19 is the most pressing challenge of our time - and nobody wins the race until everyone wins," says Gavi, a public-private partnership that helps vaccinate children against deadly diseases. Seventy-five countries have submitted expressions of interest to join the Gavi's COVAX Facility as of 15 July 2020. This facility is designed to provide "rapid, fair and equitable access to COVID-19 vaccines." These countries, which would finance the vaccines from their own public budgets, intend to partner with up to 90 lower-income countries that could be supported through voluntary donations to Gavi's COVAX Advance Market Commitment.
Implications
CAREC countries should speed up initiatives and multilateral or bilateral cooperation to ensure access to vaccines. Contingency actions include timely procurement and securing appropriate financing for large-scale vaccination programs, and revising legislation, including compulsory licensing of COVID-19 vaccines.
Methods and channels of dissemination of vaccines have to be upgraded. Even if a vaccine is made available, CAREC countries will still face the challenge of reaching the population in a fast and comprehensive way. Methods and channels of dissemination of vaccines, together with information for the population, have to be (re)designed.
Areas that need clarification and action and where the CAREC Institute could potentially be of help, include:
identifying the best ways to secure the timely procurement of potential vaccines;
identifying financing options for procurement;
identifying main barriers/bottlenecks in legislation, government programs, and vaccine distribution channels;
identifying potential international cooperation partners;
better coordination of procurement and dissemination initiatives among relevant ministries, agencies, private sector companies (pharmaceutical firms, importers, and distributors) and medical institutions; and
capacity building in relevant ministries and agencies related to the topic.
---
Resources
Asian Development Bank. 2020. Asian Development Outlook (ADO) 2020 Supplement: Lockdown, Loosening, and Asia's Growth Prospects. June. Manila.
International Monetary Fund. 2020. World Economic Outlook Update. June. Washington D.C.
H. Holzhacker. 2020. Resurgence of the Pandemic and Economic Uncertainties: The Global Scramble for a Vaccine. CAREC Institute. Xinjiang.
Leave your question or comment in the section below:
---
YOU MIGHT ALSO LIKE
---
---
Disclaimer
The views expressed on this website are those of the authors and do not necessarily reflect the views and policies of the Asian Development Bank (ADB) or its Board of Governors or the governments they represent. ADB does not guarantee the accuracy of the data included in this publication and accepts no responsibility for any consequence of their use. By making any designation of or reference to a particular territory or geographic area, or by using the term "country" in this document, ADB does not intend to make any judgments as to the legal or other status of any territory or area.
---
Was this article useful?
---