POLICY BRIEF
Tailoring COVID-19 Assistance for Central Asia's Micro, Small, and Medium-Sized Enterprises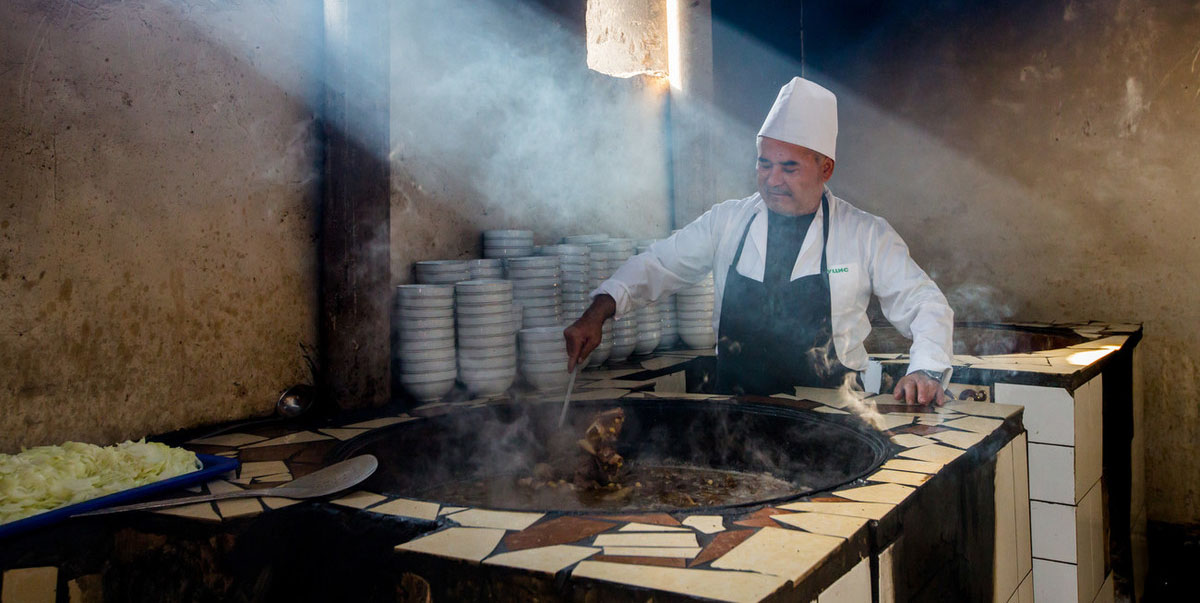 Published:
23 September 2021
A study of four countries shows vulnerable businesses need cash flow support primarily, including low or no-interest loans.
Introduction
The coronavirus disease (COVID-19) pandemic caused severe disruptions in the global supply chain. Suspension of nonessential businesses and other public health measures helped slow down the virus, but the world economy suffered a massive shock.
Lockdowns had a huge impact on businesses. Those in developing economies were among the hardest hit. In Central Asia, a study commissioned by the CAREC Institute found that micro, small, and medium-sized enterprises (MSMEs) in Georgia, Kazakhstan, Pakistan, and Uzbekistan saw a significant drop in sales of up to 50% , forcing many to temporarily close their businesses.
Across the four countries in the study, MSMEs make up 84% to 99% of all registered businesses and account for up to 60% of GDP and three quarters of jobs. Where there is a large informal sector, MSMEs probably play an even bigger economic role than official government figures suggest.
Given the importance of MSMEs to these countries, the study looked at how smaller firms are coping with the pandemic and what lessons can be learned for policy makers in the region. It examined the pandemic's impact on sales (including online sales), employment, wages, and cashflows; access to finance; and MSME support from government and other sources and which government support programs proved the most popular.
The study surveyed 1,145 firms from December 2020 to January 2021, 9 months after restrictions were imposed by national governments in response to the pandemic to properly gauge and analyze the effects of these measures.
Impact of Lockdown Measures
The sharp contraction in demand caused by various lockdown measures, inability of workers to get to their places of employment, and the negative impact on the supply chain weighed heavily on the vast majority of MSMEs across Georgia, Kazakhstan, Pakistan, and Uzbekistan.
Of the surveyed firms, 64% to 89% showed "no or poor" resilience to the effects of the COVID-19 pandemic. Very few indicated strong resilience that allowed them to prosper during the crisis. The proportions are particularly troubling because the research did not cover firms that had permanently ceased operations. Only operational and active firms based on government data were contacted and invited to participate in the survey due to pandemic constraints.
Hardest hit were MSMEs in Georgia with almost half seeing a drop in sales of more than 50% while only 9% of those in Pakistan reported similar falls. About 60% of MSMEs in Georgia, just under half of these enterprises in Pakistan and Kazakhstan, and a third in Uzbekistan had to resort to temporarily closing their businesses.
Employment held up better. With the exception of Kazakhstan, around three quarters of MSMEs did not need to lay off permanent employees. About 35% of Kazakhstan firms needed to reduce headcount in November compared to February 2020. The picture is similar in terms of employment of temporary staff. Clearly, MSMEs had either recovered employee numbers by November 2020, or they found other ways to cope with the business slowdown. A bigger impact was felt on employment conditions, such as wages and working hours.
Low Uptake on Government Support
With the imposition of various restrictive measures, all national governments implemented economic stimulus and relief programs to assist MSMEs. Assistance included loan guarantees, financial support to those unwilling to dismiss their employees, trainings on how to operate online, tax refunds, deferred payments of utility bills, bank loans, subsidies and tax incentives, and deadline extensions for income tax declaration submission and property and land tax payments. Job loss allowance, employee income tax exemptions, and one-time cash support were also provided. Tax relief, concessionary loans, and other measures to support cash flow were the most popular form of assistance among MSMEs.
Despite the number of available programs, there was low uptake among MSMEs in general. They gave mixed ratings on government support. Two-thirds of Uzbek firms said their assistance programs were adequate. However, 87% of Pakistani firms had a negative view of government assistance, which may be because of inadequate support, poor targeting of beneficiaries, or the firms were simply not aware of it.
Only 31% of MSMEs in Pakistan took advantage of support measures, and uptake was spread unequally among different sized firms. More than half of medium-sized enterprises received government support, while the proportion was lower among smaller firms. After government support, the most popular option was support received from friends and family, with this option proving particularly popular with medium-sized firms.
In Uzbekistan, among the most popular measures provided by the government and utilized by 17% of MSMEs was the interest-free tax deferral until 1 October. Out of 201 MSMEs, 15 had availed of the exemption from prepayment of utilities, specifically for gas and electricity.
The most popular measure reported by a fifth of Kazakh firms was a 90-day deferral of loan payments—this option was more popular for micro and small enterprises.
In Georgia, 28% availed of employee income tax exemptions. This measure was particularly popular with medium-sized enterprises. Others took advantage of the 4-month deferral of property and income taxes and the automatic value-added tax return mechanism.
When asked what sort of government support they would like to receive, Uzbek respondents want government to offer loan guarantees for borrowers. About 60% felt that loan repayment deferral or moratoria was important. Cheap loans and simplified loan procedures were important for 57% of enterprises.
For 54% of Kazakh companies, zero-interest or collateral-free loans were preferable. Many businesses are falling behind on their tax payments, and as a result, 53% of respondents want tax relief and a deferral or moratorium on tax payments.
In Georgia, tax relief proved to be the most popular with 40% of all respondents. In terms of firm size, tax relief was more preferable for companies with 6 to 50 and 51 to 250 employees rather than for micro enterprises and sole traders, who prefer direct financial support in the form of zero-interest or collateral free loans and government subsidies.
Recommendations
In formulating economic development plans, policy makers need to recognize MSME contribution to job creation and prioritize MSME development.
Governments need to closely examine the reasons for the low uptake by MSMEs of government support programs. They need to properly assess the needs of different sized firms, and the needs of different sectors. Better coordination with MSMEs needs to be made a priority.
More attention and resources need to be focused on collecting timely data on MSMEs so governments can design suitable support and development policies.
Regular quick surveys should be conducted to assess the issues faced by firms and to provide more real time feedback to governments.
Given the low GDP contribution of MSMEs in Kazakhstan, the government should seriously consider measures to diversify and increase MSME's share of the economy through privatization, deregulation, improved access to finance, better infrastructure, and skills improvement.
Instead of offering tax relief—which tends to defer payments but does not address the underlying collapse in demand, MSMEs prefer more direct financial assistance (e.g., cheap or interest-free loans, loan forbearance, tax reductions).
Given that the primary consequence of COVID-19 was a fall in demand and loss of income among the general population, governments should consider offering more direct income support to the population. This is easier to target and implement, and it provides less market distortion than funneling money to firms—although direct assistance to firms should be a part of the policy response.
Governments should not ignore the informal sector. Working only with formal businesses risks ignoring an important part of the economy and a source of a large number of jobs (particularly in Pakistan).
Governments need to establish clear and comprehensive communications campaigns to ensure that MSMEs are aware of all possible support packages and make it significantly easier to access such support.
Governments need to assist MSMEs in their digital transformation (such as online selling) by investing in internet and broadband infrastructure and initially subsidizing internet connections. They should also consider establishing national internet platforms facilitating trade and sales by MSMEs.
In addition to more targeted assistance, policy makers should boost the ability of banks and financial intermediaries to lend to MSMEs by easing collateral and provisioning requirements, providing partial credit guarantees, and creating standard loan application documentation.
Governments need to redouble their efforts to improve the enabling environment for MSMEs. With the exception of Georgia, MSMEs in the three other countries are subject to onerous red tape, bureaucracy, and varying degrees of corruption.
Deregulation and regulatory simplification need to become national economic priorities to allow more firms to enter the formal economy.
Consider assistance in increasing import and export activities among MSMEs as foreign trade could be an important COVID-19 coping mechanism for them. Exports could help compensate for falls in domestic demand in addition to being an important conduit for innovation transfer and diversifying supply chains.
Resources
CAREC Institute. 2021. Impact of COVID-19 on Micro, Small and Medium-sized Enterprises in Selected CAREC Countries. Xinjiang.
Leave your question or comment in the section below:
---
YOU MIGHT ALSO LIKE
---
---
Disclaimer
The views expressed on this website are those of the authors and do not necessarily reflect the views and policies of the Asian Development Bank (ADB) or its Board of Governors or the governments they represent. ADB does not guarantee the accuracy of the data included in this publication and accepts no responsibility for any consequence of their use. By making any designation of or reference to a particular territory or geographic area, or by using the term "country" in this document, ADB does not intend to make any judgments as to the legal or other status of any territory or area.
---
Was this article useful?
---