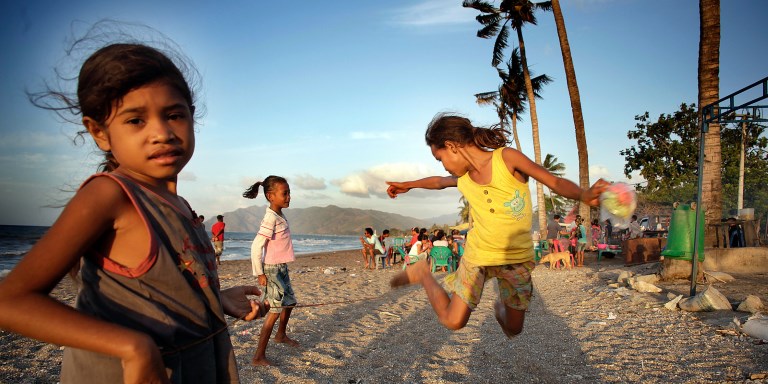 Published:
10 February 2017
Despite extensive aid, countries with fragile and conflict-affected situations are generally failing to significantly improve the lives of their people. New thinking is needed.
Introduction
Statement of Issue
Fragile and conflict-affected situations are generally characterized by political instability, weak governance and institutional capacity, economic and social insecurity, and greater vulnerability to the effects of climate change.
Though the list periodically changes, in 2016 ADB classified the following countries as having fragile and conflict-affected situations: Afghanistan and Myanmar, which are affected by conflict, and the fragile Pacific countries of Kiribati, the Marshall Islands, the Federated States of Micronesia, Nauru, Solomon Islands, Timor-Leste, and Tuvalu. The conclusions and recommendations made are based primarily on the study of these countries.
Fragile and conflict-affected situations countries confront complex and multifaceted issues, and it can be difficult for policy makers to establish which development projects and programs should be prioritized. Despite massive international aid to these countries, they continue to rely heavily on external assistance. This often involves the building and rebuilding of unsustainable infrastructure and the repetitive training of personnel. Development projects and programs designed to improve the transport, energy, education, health, and private sectors in these countries have reaped some benefits but usually only for a short time, and for a small proportion of the population.
Policy Options
The weakest areas in countries with fragile and conflict-affected situations are policies for social inclusion and equity, followed by structural policies, and public sector management and institutions. Economic management is generally the strongest area in many countries with fragile and conflict-affected situations.
Development partners and policy makers need to rethink their approaches and be more innovative when dealing with fragile countries because "business as usual" is not working. This includes increasing knowledge and understanding of the political economy context of each sector when designing development projects and programs. Looking into governance, institutional, political, and social issues, before intervening on infrastructure and technology, might also be necessary. The right policies—customized to the local context—should be in place and core institutions should be strengthened. Otherwise, fragility, conflict, and poverty will continue their vicious cycle.
Recommendations
Policy makers and development organizations should prioritize: mainstreaming gender equality at the local level; strengthening accountability mechanisms for public resource use; increasing investments in health and education; capacity building for environmental institutions; developing an innovative policy framework on land use; and improving regulatory frameworks for trade, finance, and business. These recommendations, geared toward a problem-solving, human-centered approach, focus on improving government services for citizens. They are aimed at strengthening policies for social inclusion/equity and structural policies. Sound structural policies can lead to more effective and efficient governance systems while social inclusion and equity are the foundation of political stability and socioeconomic growth.
Resources
ADB. 2016.  Mapping Fragile And Conflict-Affected Situations in Asia and the Pacific: The ADB Experience
OECD. 2015.  States of Fragility.Paris.
S. Hearn. 2016. Independent Review of the New Deal for Engagement in Fragile States for the International Dialogue on Peacebuilding and Statebuilding. New York: Center on International Cooperation, New York University. 
ADB. 2007. Achieving Development Effectiveness in Weakly Performing Countries: The Asian Development Bank's Approach to Engaging with Weakly Performing Countries. Manila.
ADB. 2012.  Working Differently in Fragile and Conflict-Affected Situations: The ADB Experience. Manila.
ADB. 2013. Operational Plan for Enhancing ADB's Effectiveness in Fragile and Conflict-Affected Situations. Manila.
Related Links
Building Resilience in Fragile and Conflict-Affected Situations and Small Island Developing States
Fragile and Conflict-Affected Situations and Small Island Developing States Approach
Leave your question or comment in the section below:
---
YOU MIGHT ALSO LIKE
---
---
Disclaimer
The views expressed on this website are those of the authors and do not necessarily reflect the views and policies of the Asian Development Bank (ADB) or its Board of Governors or the governments they represent. ADB does not guarantee the accuracy of the data included in this publication and accepts no responsibility for any consequence of their use. By making any designation of or reference to a particular territory or geographic area, or by using the term "country" in this document, ADB does not intend to make any judgments as to the legal or other status of any territory or area.
---
Was this article useful?
---