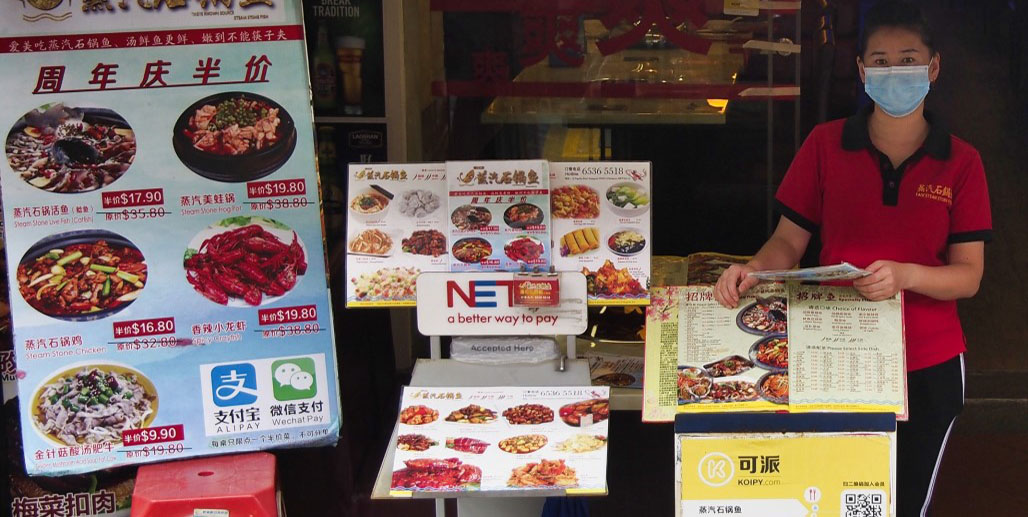 Published:
08 December 2021
Regional cooperation can support a well-functioning enabling environment and fast-track the growth of the digital economy.
Introduction
Waves of coronavirus disease (COVID-19) outbreaks have placed populations under a series of lockdowns in different parts of the world. To keep societies functioning amid the disruptions, there is greater reliance on digital technologies. The use of video conferencing for virtual work collaboration and apps for buying and selling goods is increasing. Education technologies are being deployed for continued learning. Often viewed in the past as a nice-to-have solution, digital tools have become intrinsic to daily activities.
As illustrated in the 2021 report by Google, Temasek, and Bain & Company, the pandemic has turbo-charged the digital transformation of Southeast Asia. Focused on the region's six largest economies—Indonesia, Malaysia, Singapore, Thailand, Philippines, and Viet Nam, the report's findings show that 40 million people came online for the first time in 2021, bringing the total number of internet users in ASEAN to 440 million, up from 250 million in 2015. They make up 75% of the combined population.
The report sees the size of the region's internet economy to exceed $170 billion in 2021 and reach $360 billion by 2025 and $1 trillion by 2030. Moreover, it notes that 9 out of 10 new users from 2020 continue to use digital services this year, demonstrating strong adoption with no signs of reversal. The report also sheds light on the vibrant tech scene in ASEAN, which is now home to 23 unicorns[1] that play a major role in propelling the region's digital economy.
Despite the favorable trends spawned by this profound online shift, the region's e-commerce ecosystem is beset by a plethora of challenges. While many of these issues predate COVID-19, the need for policy actions has been amplified by the current crisis, drastic changes in the digital landscape, and the new and vital role of e-commerce for individuals and enterprises.
This policy brief is based on the presentations by ASEAN Deputy Secretary-General Satvinder Singh and Digital Policy Director Mario Masaya of the US–ASEAN Business Council at the 17th Policy Actions for COVID-19 Economic Recovery (PACER) Dialogue organized by the Asian Development Bank (ADB).
Navigating a New Digital Era
As countries in Southeast Asia move forward with their digital transformation and capitalize on e-commerce to bounce back from the crisis, they need to navigate the complexities of a rapidly evolving digital environment and ensure the alignment of their efforts to tackle the multiple facets of this comprehensive agenda.
The past few years have witnessed an alarming surge in cyber risks in the region and across the globe that calls for increased investments in augmenting security. As transactions become increasingly digitalized, the internet has become a fertile ground for crimes. According to INTERPOL's latest ASEAN Cyberthreat Assessment, 7,765 incidents were reported to CyberSecurity Malaysia in the first eight months of 2020, with fraud topping the list at 5,697 cases. In Indonesia, online fraud was also one of the largest case categories recorded in police reports between January and September 2020. Such incidents can erode the confidence of consumers and businesses to transact online. The ASEAN Digital Integration Index notes that while legislation and regulation of cybersecurity is on track to support digital integration in the region, deficiencies in the implementation of cyberthreat detection systems and in the capability to handle risks prevail. 
If emerging online threats, such as data breaches and fraudulent practices, go unheeded, endeavors to expand e-commerce could be undermined. The perceived risks to privacy and security could also increase the reluctance to use e-payment solutions, which are key to facilitating seamless transactions and cross-border trade. Even though the low adoption of digital payment solutions is mainly linked to consumers' traditional reliance on cash, enhancing the security and convenience of cashless methods is imperative to increase their uptake.
At the heart of e-commerce is logistics, whose current framework along with the customs architecture is designed for the traditional business-to-business (B2B) model. This creates capacity issues for business-to-consumer (B2C) shipments. Since digital trade in the region remains nascent, there are still gaps, such as deficient infrastructure, lack of integration of logistical networks, weak adoption of international standards for e-trade systems, fragmented or insufficient legal frameworks to recognize digital documents and signatures, and low service capabilities.
Complicating the pre-existing logistical issues is the geographic makeup of some ASEAN countries, such as Indonesia and Philippines, which face cost and connectivity challenges on last-mile deliveries to remote islands. Often, these far-flung locations have underdeveloped infrastructure and inadequate capacity to participate in e-commerce.
Although the digital economy has overall boomed due to COVID-19, it has also underscored the digital exclusion of rural communities, micro, small, and medium-sized enterprises (MSMEs), and unskilled workers—most of whom are women.
Finally, the exponential rise of e-commerce has come at the expense of the environment. The rising quantities of packaging waste and growing carbon footprint from online deliveries are emerging concerns that need policy attention to ensure that the digital economy in Southeast Asia is not only resilient but also sustainable.
Policy Actions
To coordinate efforts to develop e-commerce in ASEAN, the US–ASEAN Business Council proposes policy actions on pivotal issues across the different segments of the e-commerce value chain: the government, private sector, and broader community.
E-Commerce Cooperation
Recognizing the significance of e-commerce in regional economic integration, the ASEAN has undertaken efforts to accelerate this sector through intergovernmental mechanisms and frameworks. In 2017, the ASEAN Coordinating Committee on Electronic Commerce (ACCEC) was established, and in the following year, ACCEC developed the ASEAN Digital Integration Framework to put together various digital initiatives to support e-commerce transactions across the region. With the signing of the ASEAN Agreement on E-Commerce in 2019, ASEAN set up the basic structure underpinning its digital economy, including the digital infrastructure, legal and regulatory environment, payment systems, data governance, consumer protection, competition, cybersecurity, and digital skills.
The seismic shifts in the ASEAN digital scene have prompted initiatives to keep pace with the fast-moving advancements in the region. In January, the ASEAN Digital Master Plan 2021–2025 was adopted. In September, the 53rd ASEAN Economic Ministers (AEM) Meeting endorsed the Work Plan on the Implementation of ASEAN Agreement on E-commerce 2021–2025, which provides a balanced approach for countries to realize the value of the agreement across the key focus areas of cross-border connectivity, business, and consumer. The AEM also endorsed the Bandar Seri Begawan Roadmap: An ASEAN Digital Transformation Agenda to Accelerate ASEAN's Economic Recovery and Digital Economy Integration, which provides a visionary direction to accelerate pandemic recovery efforts while laying the groundwork for negotiating the ASEAN Digital Economy Framework Agreement in 2025.
In addition, e-commerce forms part of the ASEAN Comprehensive Recovery Framework specifically under Broad Strategy 4 on Accelerating Inclusive Digital Transformation. The strategy aims to seize digital transformation and opportunities presented by digital technologies to boost the ASEAN economy and improve society in the post-COVID-19 world.
Lastly, the inclusion of e-commerce provisions in the largest trade agreement, the Regional Comprehensive Economic Partnership (RCEP), is a welcome development. The e-commerce chapter of RCEP focuses on the adoption of digitized solutions, establishment of legal frameworks for paperless trading and data protection, and cooperation between ASEAN and other member states on cybersecurity and other critical enablers of e-commerce.
Recommendations
Establish a holistic roadmap through multilayer cooperation
Managing the swift developments in the e-commerce ecosystem while advancing the vision of a single market requires a balanced set of policy measures informed by key stakeholders from various levels of the public and private sectors in ASEAN. Their collective efforts are crucial to establishing links between the virtual and physical elements of digital commerce, whose growth is contingent on essential preconditions, such as a conducive legal and regulatory framework for digital trade documentation, interoperable systems based on common standards, consumer protection, cybersecurity, and data-sharing across governments and businesses based on international best practices.
Multistakeholder support is also needed to help the ASEAN Secretariat to reinforce its statistical system and enhance its research capacity to better monitor, evaluate and coordinate regional efforts in carrying forward the e-commerce and digital transformation agenda. 
Foster an inclusive and equitable digital economy
For everyone to benefit from e-commerce, governments must address systemic connectivity challenges by expanding affordable and quality broadband in rural and underserved areas. However, technology and connectivity alone will not be sufficient to address the digital divide. Capacity-building activities are necessary to realize the full advantages of the digital economy. Resources for supporting MSMEs to access new markets and reduce the barriers to their technology adoption as well as enhancing digital literacy among women, the poor, and vulnerable can help create a more inclusive economy in the modern era. Also important are efforts to ensure fair competition to avoid concentration of market power and bring adequate choices for consumers.
For economies with limited capacities on cross-border paperless trade, the United Nations Economic and Social Commission for Asia and the Pacific's (UNESCAP) Readiness Assessment Guide for Cross-Border Paperless Trade may serve as a useful resource to design policy actions.
Inject circularity into e-commerce
The e-commerce boom serves as an opportunity to transition the retail industry and consumption patterns toward sustainable practices. Given the emerging consumer preference for quality products with environmental and social considerations, there should be greater collaboration between online shopping platforms and sustainability-oriented merchants. Similar partnerships can be established with logistics service providers through joint efforts to green and optimize the supply chain.
Finally, the ASEAN community could explore the measures being assessed by the European Union in line with its European Green Deal, such as sustainable trade options in the form of refurbished products to cater to green consumerism.
---
Resources
Facebook and Bain & Company. 2021. SYNC Southeast Asia. 
Google, Temasek, Bain & Company. 2021. e-Conomy SEA 2021 Report.
Interpol. 2021. ASEAN Cyberthreat Assessment.
M. Masaya. 2021. A Vision for Cross-Border E-Commerce in ASEAN. Presented at the Policy Actions for COVID-19 Economic Recovery Dialogues of the Asian Development Bank. 28 September.  
S. Singh.  2021. Policy Options for Accelerating E-Commerce in the New Normal. Presented at the Policy Actions for COVID-19 Economic Recovery Dialogues of the Asian Development Bank. 28 September.  
US–ASEAN Business Council. 2021. A Vision for Cross-Border E-Commerce in ASEAN.
Leave your question or comment in the section below:
---
YOU MIGHT ALSO LIKE
---
---
Disclaimer
The views expressed on this website are those of the authors and do not necessarily reflect the views and policies of the Asian Development Bank (ADB) or its Board of Governors or the governments they represent. ADB does not guarantee the accuracy of the data included in this publication and accepts no responsibility for any consequence of their use. By making any designation of or reference to a particular territory or geographic area, or by using the term "country" in this document, ADB does not intend to make any judgments as to the legal or other status of any territory or area.
---
Was this article useful?
---