POLICY BRIEF
Fostering Resilient Startup Ecosystems in the New Normal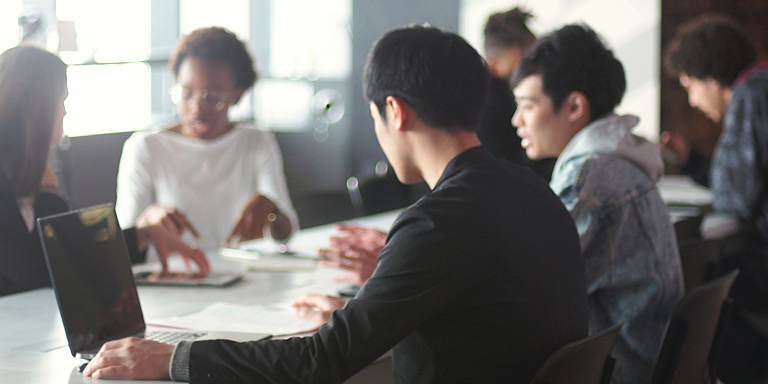 Published:
04 September 2020
Targeted policies can help save the fragile enterprises that are at the core of digital transformation.
Introduction
Startups come in many shapes, forms, and stages of maturity. There are the technology "unicorns" valued at more than a billion US dollars and backed by massive private equity funds. However, many are entrepreneurs and early-stage startups that are still testing the market for their business idea and prototyping their solutions.
The coronavirus disease (COVID-19) pandemic has triggered a fresh wave of digitalization. However, it has not lifted all boats and many small startups are struggling to remain afloat. Short on capital, they are forced to let talents go, abandon innovation processes that are not yet profitable, and focus on survival. In the meantime, larger and well-funded startups are re-strategizing with some switching to a more restrictive hiring approach or even letting go of staff.
Measures are needed to preserve startup ecosystems as they play an important role in the digital transformation of economies. These include financial assistance, incentives, and creating a conducive policy environment for the growth of startups. Regional collaboration among ecosystem developers can also help promote knowledge sharing and best practices in crisis response.
This policy brief is based on the briefing paper by Startup Genome, a research and policy advisory organization, and presentations shared at the 8th Policy Actions for COVID-19 Economic Recovery (PACER) Dialogue organized by the Asian Development Bank (ADB) on 4 August 2020. ADB supports knowledge-sharing activities on tech startup ecosystems and provides technical assistance, research, and financing, such as through the new ADB Ventures.
Context
Startups attract talent and funding, catalyze local innovation, and create jobs. At the same time, they help transform economies by driving innovation and collaborating with traditional sectors to increase productivity and competitiveness of their legacy systems. Research of the Kauffmann Foundation shows that nearly all net job creation in the United States comes from new and young companies, especially those that scale.
A conducive ecosystem—made up of entrepreneurs, talents, enablers, and funders – is crucial for the emergence of viable startups, and its global connectedness essential for reaching scale.
Asia accounts for 30% of the world's top-ranking ecosystems. However, these are still concentrated in more developed countries on the continent. Governments that realize the value of fostering entrepreneurship have been active enablers through policies and incentives as well as early-stage funders.
In terms of cities, four of the top 20 emerging ecosystems are in Asia: Mumbai (#1), Jakarta (#2), Guangzhou (#6), and Kuala Lumpur (#11) based on the Global Startup Ecosystems Report 2020.
In Southeast Asia, most ecosystems are still in the early development phase ("activation"), but Kuala Lumpur and Jakarta have already entered the next phase ("globalization"), given their size and rapid development.
Singapore is a leader in the region, benefitting from its position as a regional hub for the finance industry and as the regional headquarters of multinationals. The government has actively attracted and collaborated with venture capitalists. Its supportive policies, incentives, and dedicated programs contributed to the success of its startup ecosystem. Runner-up ecosystems around the region are currently profiting from access to tech talent, entrepreneurs, and market opportunities.
However, between March and June 2020, 39% of Southeast Asian startups reported less than 3 months of financial runway, which put their viability at risk. Data on fundraising shows that there have been significant disruptions, but there have also been some opportunities for agile entrepreneurs to tailor their solutions to the current context. Venture capital investments had dropped off drastically but have since recovered. The strength and resilience of an ecosystem lies partly in the numbers. Therefore, assistance to startups in this time of crisis is crucial to defend hard-won gains, retain the globally mobile talents they employ, and secure a slice of the digital economy cake.
Policy design
Automation, increased connectivity, and material science are transforming our economy while the COVID-19 pandemic is pushing us toward a "new normal" even in non-economic spheres, such as entertainment, tourism, and education. As emerging economies embrace and adjust to post-industrial realities and traditional employment relationships become more fragile, the remaining bright spots that the young generation can turn to are digital innovation and entrepreneurship.
The following policy priorities are not very different from measures that experts recommended prior to the pandemic but have become pressing given the worrying trends described above:
Rush to save startups.
Partner with venture capitalists and angel investors by providing a quick injection of equity capital through matching funds and/or investor tax credits with the aim of protecting the 6-month financial runway of viable startups. Effective ecosystems require a well-calibrated startup funnel in which all generations—early, mid-, and late-stage companies—play their role and interact. Funding may need to be designed differently for different market segments and prioritized to encourage specialization of the ecosystem or to protect a market segment that is particularly affected.
Keep startup talent.
Building a pool of experienced talents takes years and a lot of resources. Take action to prevent these people from leaving the city, region, or country by helping startups retain and attract talents during the pandemic and beyond.
Protect and harness specialization.
Many ecosystems have evolved specialized clusters with competitive advantages that are promising for future growth. Startups that are developing technology based on scientific advances and high-tech engineering innovations take longer to evolve their clusters and are hard-won assets.
Spur demand.
During the crisis when clients are cutting costs, government is often among the few remaining buyers. Public procurement can help fill the gap and use the opportunity to accelerate the adoption of innovative solutions. Another option is to spur the demand for innovative products and services by providing financial incentives for modernization in the private sector (e.g., for digitalization and automation).
Support the startup infrastructure.
Keep alive support programs (e.g., incubators, accelerators, scaleup initiatives, and mentorships) that drive quality for scaling and help transition startups into the new normal. An ingredient for success is a regulatory environment that facilitates the growth of new technology clusters. Reform and systemic improvements, such as digital ID and interoperable payment systems, should not pause but accelerate during a crisis.
Policy implementation
These policies require a concerted effort among different departments or agencies of government. The incentive system and regulatory environment in which many startups operate cut across various levels of government—from the sub-national (e.g., free or low-cost office space in tech parks) to the national level (e.g., entrepreneur/talent visas).
Building a framework for supporting startups is largely a sub-national agenda, and metropolitan areas are often in healthy competition with each other and with regional/international players. Local governments tend to take a convening and enabling role and work with a wide range of partners, such as educational and R&D institutions (as producers of talent), investors (as financiers and advisors), and the private sector (as potential clients) as well as startup support organizations and advisors (involved in scouting, mentoring, community building, or branding).
Ecosystem developers should focus on strengthening local resources and the network. As ecosystems evolve, resources become critical in triggering startup success. In the world of startup ecosystems, success begets success. Large startup "exits" (i.e., acquisition by another company) and rising valuations drive the accumulation of startup knowhow and resources, which creates a virtuous cycle of ecosystem success.
When weighing the costs of a focused intervention during this crisis, governments should consider saving startup jobs via equity-based funding rather than saving jobs in small businesses through grants. Research by Startup Genome show the cost savings can be up to 41%.
Countries can use the crisis as an opportunity to transform the economy and bet on future-ready startups. This strategy offers a cost-effective way of achieving economic competitiveness in the new normal. This will create high-tech jobs, which have a high employment multiplier effect.
Examples of COVID-19 Response
What are governments doing to support startup ecosystems during the crisis?
Singapore has organized its response around (i) providing additional funding via an equity top-up program, bridge financing and working capital loans; (ii) ensuring talent retention through wage subsidies, increased funding for job creation, and a traineeship program; and (iii) supporting activities that create opportunities for investment deals and continued innovation. Other ecosystem actors also sprang into action by collating relevant information online and convening virtual meetups. One result is a list of laid-off startup employees to connect them with companies that are still hiring. Startups therefore have considerable support to adjust, pivot, and evolve their business model.
In Malaysia, tech startups were able to access a funding relief facility provided via Malaysia Debt Ventures, which accept applications for cashflow support from venture capitalists and government-backed tech startups to sustain their operations. In addition, the Digital Economy Corporation has launched an investor matching initiative with more than 70 investors. It ran an alternative funding campaign for young startups that cannot access special relief funds. It is also rallying tech startups and features targeted solutions and knowledge resources that can help businesses and the public weather the crisis.
Further afield, the British government has put in place an equity support fund called the Coronavirus Future Fund. It targets pre-revenue and pre-profit companies in the United Kingdom that rely on equity investment and provides government convertible loans ranging from roughly $150,000 to $6 million. Future Fund loans can be matched with at least an equal amount of funding by private equity investors.
Apart from the broad-based labor market response, Germany launched a suite of support programs to the tune of €2 billion for startups and small and medium-sized enterprises. Its Corona Matching Facility targets venture capital fund-backed startups and young growth companies. Eligible private fund managers can apply for financing to match funding rounds. There are additional facilities available via the Corona Liquidity Facility that bundles available investment capital support programs. For early-stage startups that have not yet mobilized investment capital, a second pillar with equity and subsidy support is available.
Recommendations
Saving startups can help transition the wider economy toward a new normal and put it on the path of digital transformation.
Countries that have dedicated agencies for entrepreneurship development and/or startup support and that have policy linkages with relevant departments are at an advantage as they can quickly launch crosscutting actions. Others should consider designating a lead agency that has the institutional power to compose and launch a startup-focused COVID-19 response program without delay.
Cities in the region and within the same stage of the startup lifecycle may find knowledge sharing with their peers valuable. Ecosystem developers may benefit from the insights and expertise of founders and business mentors particularly from an advanced ecosystem, such as Beijing, Seoul, Singapore, Shanghai, or Tokyo.
Resources
Asian Development Bank (ADB). 2019. Workshop on Tech Start-Ups Support Program in Asia. Held in Seoul, Republic of Korea. 
ADB. 2019. Digital Development Facility for Asia and the Pacific. Technical Assistance Report. Manila.
Action Community for Entrepreneurship (ACE). 2020. Info Package for Startups. April. Accessed on 20 August 2020.
ACE. 2020. Supporting Startups amid Covid-19.
British Business Bank. 2020. Future Fund: Scheme Overview.
C. Kaptein. 2020. Insights and Experiences of Integra Partners. Presented at the Post-COVID-19 New Normal: Implications for Startup Ecosystems organized by the Asian Development Bank. 4 August.
D. David, S. Gopalan, and S. Ramachandran. 2020. The Startup Environment and Funding Activity in India. ADBI Working Paper Series. No. 1145. Tokyo: Asian Development Bank Institute.
Enterprise Singapore. 2020. Collated Resources & Support for Startups. 13 April.
Ewing Marion Kauffmann Foundation. 2018. State of Entrepreneurship 2017. Kansas City. Page 24.
Federal Ministry for Economic Affairs and Energy, Germany. 2020. Unterstützungspaket für Start-ups.
Federal Ministry for Economic Affairs and Energy, Germany. 2020. €2 Billion Package of Measures for Startups Finalized. News release.  30 April.
Kreditanstalt für Wiederaufbau (KfW). 2020. KfW-Corona-Hilfe: Beteiligungsfinanzierung für Start-ups und kleine Unternehmen.
P. Astone. 2020. Bailouts for Startups 'Vital for Recovery.' fDi Intelligence/Financial Times.   
P. Vandenberg, A. Hampel-Milagrosa, and M. Helble. 2020. Financing of Tech Startups in Selected Asian Countries. ADBI Working Paper series. No. 1115. Tokyo: Asian Development Bank Institute.
Seow Hui Lim. 2020. Policies and Enabling Environment. Insights and experiences of Enterprise Singapore. Presentation made at the Post-COVID-19 New Normal: Implications for Startup Ecosystems organized by the Asian Development Bank. 4 August.
S Kuester. 2020. Post-COVID-19 New Normal: Implications for Startup Ecosystems. Presented at the Post-COVID-19 New Normal: Implications for Startup Ecosystems organized by the Asian Development Bank. 4 August.
Startup Genome. 2020.  Post-COVID-19 New Normal: Implications for Startup Ecosystems. Background paper for the Post-COVID-19 New Normal: Implications for Startup Ecosystems organized by the Asian Development Bank. 4 August.
Startup Genome. 2020. The Global Startup Ecosystem Report 2020.
Various (crowdsourced document). 2020. SEAriously Awesome People List - Startup COVID-19 Layoffs.
V. K. Singh. 2020. Policy and Regulatory Changes for a Successful Startup Revolution: Experiences from the Startup Action Plan in India. ADBI Working Paper series. No. 1146. Tokyo: Asian Development Bank Institute.   
Leave your question or comment in the section below:
---
YOU MIGHT ALSO LIKE
---
---
Disclaimer
The views expressed on this website are those of the authors and do not necessarily reflect the views and policies of the Asian Development Bank (ADB) or its Board of Governors or the governments they represent. ADB does not guarantee the accuracy of the data included in this publication and accepts no responsibility for any consequence of their use. By making any designation of or reference to a particular territory or geographic area, or by using the term "country" in this document, ADB does not intend to make any judgments as to the legal or other status of any territory or area.
---
Was this article useful?
---