EXPLAINER
Participation Tools for the Pacific - Part 1: Engaging Pacific Civil Society Organizations
Published:
02 May 2019
This piece offers practical advice as to why working with civil society is important in the Pacific and how greater engagement between CSOs, government, and the Asian Development Bank can be achieved. 
Introduction
What is Civil Society?
Civil society is distinct from the government and the private sector and consists of a diverse range of individuals, groups, and nonprofit organizations. They operate around shared interests, purposes, and values with a varying degree of formality and encompass a diverse range — from informal unorganized community groups to large international labor union organizations.
Of particular relevance to the Asian Development Bank (ADB) are nongovernment organizations (NGOs), community-based and people's organizations, foundations, professional associations, research institutes and universities, labor unions, mass organizations, social movements, and coalitions and networks of civil society organizations (CSOs) and umbrella organizations.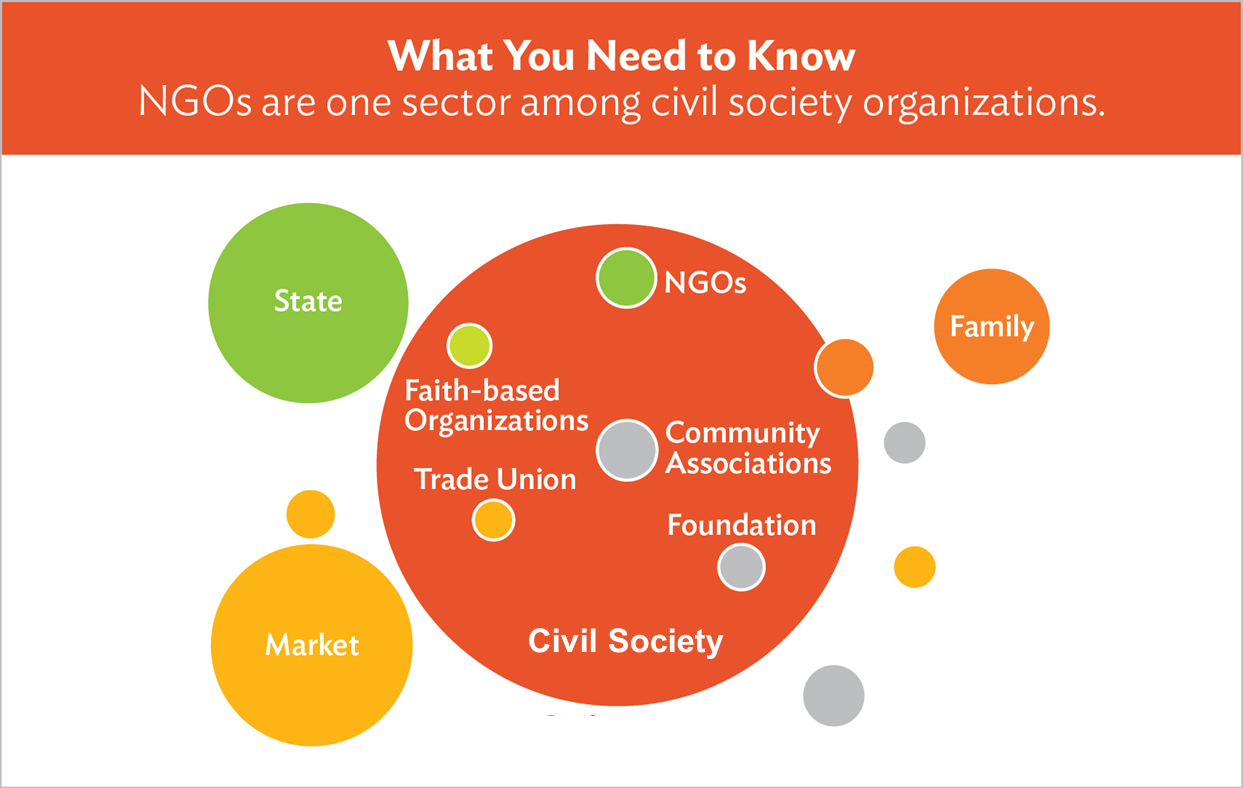 Source: Adapted from CIVICUS
Why engage CSOs?
ADB recognizes the unique strengths that civil society brings including local presence and specialized knowledge.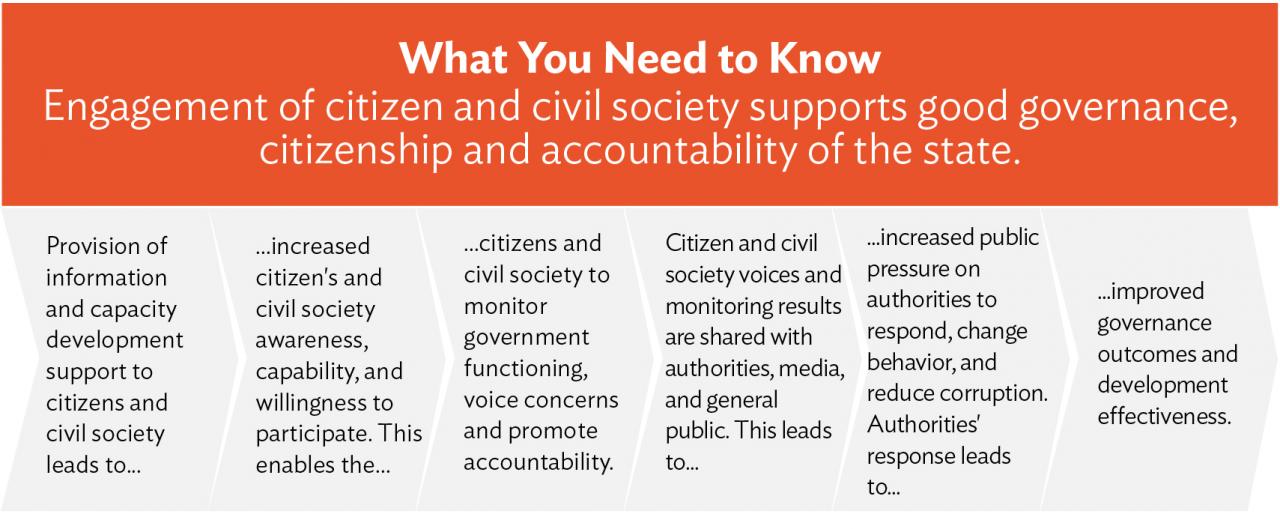 Types of CSOs in the Pacific
Civil society in the Pacific is a diverse group of informal, formal, membership-based, advocacy, service-providing, local, national and international organizations and networks. Its thematic focus includes:  
child rights and welfare
climate change
community development
conflict prevention
customary land rights
disability rights and welfare
disaster risk reduction and emergency response
environmental protection
education and capacity building
economic empowerment and poverty alleviation
food security
forest protection and good management
gender equality and women/girls' rights
good governance and transparency
housing
human rights
health
family welfare and domestic violence
wildlife protection
youth issues
Characteristics of CSOs in the Pacific
Civil society in the Pacific is very diverse, but there are some trends and characteristics that assist in understanding the development and structure of civil society in the region.
7 Special Considerations for Working with Communities and CSOs in the Pacific
These characteristics of Pacific CSOs have implications for how ADB and governments engage with local communities in a Pacific context.
5 Constraints of Pacific CSOs
CSOs in the Pacific face many capacity constraints. Some are similar to the capacity constraints of the Pacific Island states as a whole while others are specific to the civil society sector.
Tools and Tips
How to identify CSOs and their sectors?
What should you remember when engaging CSOs?
Resources
Related Links
Participation Tools for the Pacific - Part 2: Stakeholder Analysis
Participation Tools for the Pacific - Part 3: Design and Monitoring Framework
Participation Tools for the Pacific - Part 4: Assessment
Participation Tools for the Pacific - Part 5: Implementation
Participation Tools for the Pacific - Part 6: Monitoring and Evaluation
Downloadable Copy
Participation Tools for the Pacific - All Parts
Participation Tools for the Pacific - Part 1
Leave your question or comment in the section below:
---
YOU MIGHT ALSO LIKE
---
---
Disclaimer
The views expressed on this website are those of the authors and do not necessarily reflect the views and policies of the Asian Development Bank (ADB) or its Board of Governors or the governments they represent. ADB does not guarantee the accuracy of the data included in this publication and accepts no responsibility for any consequence of their use. By making any designation of or reference to a particular territory or geographic area, or by using the term "country" in this document, ADB does not intend to make any judgments as to the legal or other status of any territory or area.
---
Was this article useful?
---