EXPLAINER
Jump-starting Aviation and Tourism in Central Asia amid COVID-19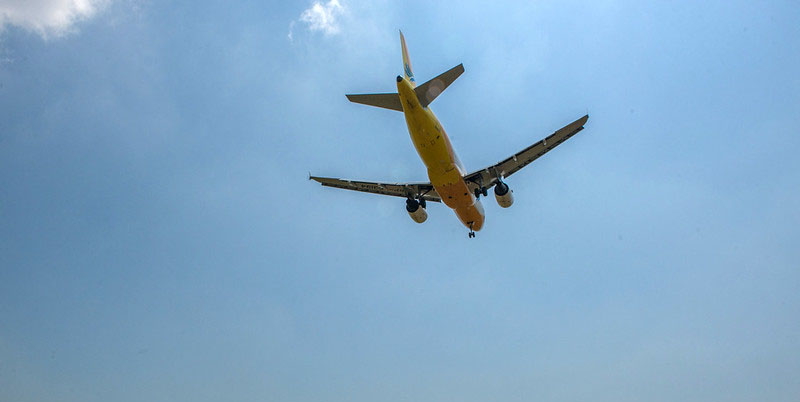 Published:
19 May 2021
The pandemic opens an opportunity to reset CAREC's aviation industry through green lanes and domestic tourism, among others.  
Introduction
The coronavirus disease (COVID-19) pandemic has had a devastating impact on the aviation industry globally as nearly all air travel came to a halt in late March and April 2020. The Central Asia Regional Economic Cooperation (CAREC) countries were no exception as virtually all scheduled international flights were suspended, and several countries implemented bans on domestic air travel in an attempt to contain the spread of COVID-19.
CAREC groups together 11 countries: Afghanistan[1], Azerbaijan, the People's Republic of China, Georgia, Kazakhstan, the Kyrgyz Republic, Mongolia, Pakistan, Tajikistan, Turkmenistan, and Uzbekistan.
Domestic markets in Central Asia started reopening in May 2020 and most domestic routes have now resumed. However, passenger traffic is still below precrisis levels in most CAREC countries and will likely not fully recover until after the pandemic.
Border restrictions remain in place throughout the region, impacting demand for international air travel and limiting tourism. International passenger traffic volumes now are a tiny fraction of what they were prior to the pandemic. More international services are expected to gradually resume over the next several months.
The recovery of international passenger traffic will be very slow. International traffic is expected to still be at a small fraction of pre-crisis levels in 2021 and not fully recover until at least 2023. The reduction in international passenger traffic for 2020 and associated reduction in tourism will have a huge economic impact. CAREC aviation and tourism must implement reforms, new strategies, and restructurings to mitigate and recover from the impacts of this pandemic.
This article is adapted from a study, Impact of COVID-19 on CAREC Aviation and Tourism, published by CAREC and the Asian Development Bank (ADB).
How has COVID-19 affected aviation and tourism?
CAREC's aviation industry is proportionately more impacted by the pandemic than the global aviation industry due to heavy dependence on the international market. Prior to COVID-19, the domestic market accounted for only 27% of passenger traffic compared to 73% for international.
40 million fewer airline passengers in 2020
While the level of impact varies by country, CAREC countries suffered an overall 68% decline in passenger traffic for 2020 or 40 million fewer passengers than 2019. Before the pandemic, the aviation market—excluding the People's Republic of China (PRC) — consisted of nearly 60 million passengers annually. Countries relying heavily on international traffic and international tourism (Georgia, Tajikistan, and Uzbekistan), have a bigger decline than countries with bigger domestic markets (Kazakhstan and Pakistan) and smaller tourism industries (Afghanistan and Turkmenistan).
$7 billion reduction in passenger revenues
Global passenger revenues for 2019 reached $612 billion, according to data from the International Air Transport Association (IATA). CAREC's share was approximately $10 billion. This is based on its portion of total traffic and adjusted to reflect higher average fares for CAREC given the relatively small size of domestic market and low market share from low-cost airlines. The estimated airline revenues for CAREC in 2020 is expected to decline to just $3 billion.
$11 billion reduction in international visitor spending and $27 billion reduction in travel and tourism contribution to GDP
The international visitor spending in CAREC is estimated to decline by 85% in 2020 or around $11 billion less than in 2019. The total travel and tourism contribution to GDP in CAREC is projected to drop by 70% or around $27 billion in 2020. A higher proportional decline than the global average is projected due to CAREC's higher average reliance on international tourism. The projected $27 billion reduction for 2020 is applied on a base of $38.5 billion in 2019—calculated using the World Travel and Tourism Council figures for eight CAREC countries plus an estimated $230 million for Afghanistan and Turkmenistan.
1 million jobs at risk
Around 1.5 million jobs of the 65.5 million global jobs are in CAREC countries and 1 million are at risk. Pakistan has the most jobs at risk (3,881,900 in 2018), followed by Georgia. Azerbaijan, Mongolia, Kazakhstan, and Uzbekistan, which have roughly similar number of jobs at risk. Afghanistan, the Kyrgyz Republic, and Turkmenistan have the least number of impacted jobs.
The number of jobs in travel (includes aviation) and tourism can vary significantly by country depending on popularity as a tourist destination and workforce efficiency.
Estimated COVID-19 Impact on CAREC in 2020
| | |
| --- | --- |
| Airline traffic reduction | 40 million passengers |
| Airport traffic reduction | 6 million passengers |
| Passenger revenue impact | $7 billion |
| Travel and tourism jobs at risk (IATA methodology) | 1 million |
| Reduction in travel and tourism GDP contribution  | $27 billion |
| Reduction in visitor numbers | 33 million |
| Reduction in visitor arrivals by air | 5.5 million |
| Required financial support for CAREC airlines | $2 billion |
What are the mitigation and recovery strategies that CAREC can implement?
Other Recommendations
CAREC countries should consider providing support packages to help airlines, airports, and other aviation industry companies survive a period of significantly reduced revenues.
Provide general support packages to the aviation and tourism industries through benefits such as wage subsidies, tax reductions, and fee waivers.
Consider alternative funding options to offset the impact of reduced overflight revenues.
---
Resource
Asian Development Bank. 2021. Impact of COVID-19 on CAREC Aviation and Tourism. Manila
Leave your question or comment in the section below:
---
YOU MIGHT ALSO LIKE
---
---
Disclaimer
The views expressed on this website are those of the authors and do not necessarily reflect the views and policies of the Asian Development Bank (ADB) or its Board of Governors or the governments they represent. ADB does not guarantee the accuracy of the data included in this publication and accepts no responsibility for any consequence of their use. By making any designation of or reference to a particular territory or geographic area, or by using the term "country" in this document, ADB does not intend to make any judgments as to the legal or other status of any territory or area.
---
Was this article useful?
---