EXPLAINER
How to Use Drones in Development Projects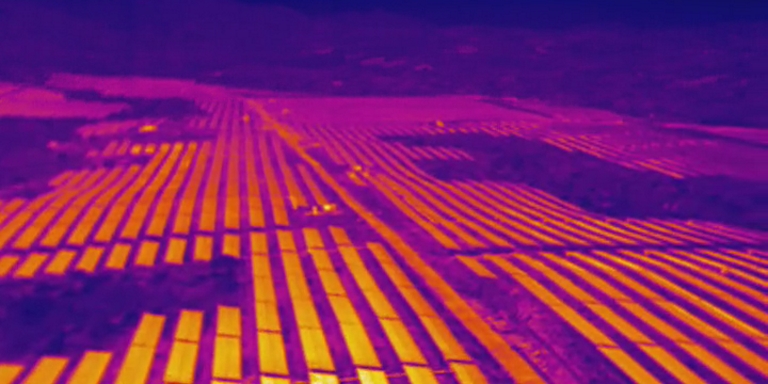 Published:
24 October 2017
Drones have the potential to maximize development impact through data acquisition, processing, and management for projects.
Introduction
Development professionals need reliable, easy-to-access, and actionable data to design, implement, and evaluate projects efficiently and effectively.
For example, infrastructure projects require extensive data collection, detailed mapping, and regular monitoring. In remote, hard-to-reach areas in Asia and the Pacific, the work involved usually come with a hefty price tag, and may even be dangerous for staff.
That is why development organizations are looking at how unmanned aerial vehicles (UAVs) or drones can be used in data gathering and risky operations.
Development Applications
Using drones for development is still an emerging field with niche applications. Currently, drone technology is used in transport, energy, water, and urban development projects, as well as to support disaster risk management initiatives.
In the Philippines, drones were used in the government's Kalsada program, which provides financing for provincial road projects. Kalsada, which means "road" in Filipino, requires road videos or Routeshoots to be posted on the OpenRoads portal before, during, and after project implementation.
The energy sector uses unmanned aerial technologies to survey and inspect renewable sources. Drones equipped with thermal cameras can detect heat coming off an array, which indicates which solar panel is not working. It can also take three-dimensional (3D) pictures and videos that check for damages, such as dents or holes, on wind turbines. If there are no drones, the usual practice is for workers to climb up the wind turbine blades using ropes or scaffolding to inspect them, which can be dangerous, time-consuming, and costly.
Water projects use drones to monitor remotely at a higher spatial resolution, and at specific times, such as shortly after a rainstorm when there is typically more sediment in the water. UAV-based monitoring systems offer the benefits of low-cost imaging at higher spatial resolutions and fully controlled temporal scales. These can also provide useful data on land cover and crop health.
Urban planners can use drones to create 3D maps and high-resolution aerial images to support projects. Equipped with Light Detection and Ranging (LIDAR) sensors, drones can give accurate data on the number of houses and trees and other physical structures in a given area.
Drones are also particularly useful for disaster risk management initiatives, just like how the United Nations Development Program (UNDP) and the Government of Maldives conducted hazard mapping of Maabaidhoo Island. The project team used drones to create 3D maps and topographical maps of the island, which was severely affected by the 2004 Indian Ocean Tsunami. From the data, they were able to pinpoint high-risk areas around the island.
Current Rules and Regulations
The interest for drone solutions for development and humanitarian initiatives is growing. Not surprisingly, countries have increased their regulation of unmanned aerial technologies.
The Way Forward
New technologies like drones offer a platform to scale up the social impact of development projects. There is big opportunity for organizations to maximize its development impact by getting the most accurate data from the field, analyzing it, and using the information to make decisions on project design, implementation, monitoring, and evaluation.
Technology can transform the way development organizations help their communities by enabling them to increase operational efficiency, improve risk assessment and risk control capability, enhance accuracy in data gathering and data processing, and increase cost-efficiency.
Resources
Humanitarian UAV Network (UAViators). Humanitarian UAV Code of Conduct and Guidelines. Google Docs.
K. Kaiser. 2016. Drones for better roads: Pointers from the Philippines. Governance for Development. World Bank Blogs. 20 April.
United Nations Development Programme. 2017. Drones for Social Good. UNDP Stories. 11 July.
Leave your question or comment in the section below:
---
YOU MIGHT ALSO LIKE
---
---
Disclaimer
The views expressed on this website are those of the authors and do not necessarily reflect the views and policies of the Asian Development Bank (ADB) or its Board of Governors or the governments they represent. ADB does not guarantee the accuracy of the data included in this publication and accepts no responsibility for any consequence of their use. By making any designation of or reference to a particular territory or geographic area, or by using the term "country" in this document, ADB does not intend to make any judgments as to the legal or other status of any territory or area.
---
Was this article useful?
---