EXPLAINER
How Unique Health IDs are Supporting Improved Health Care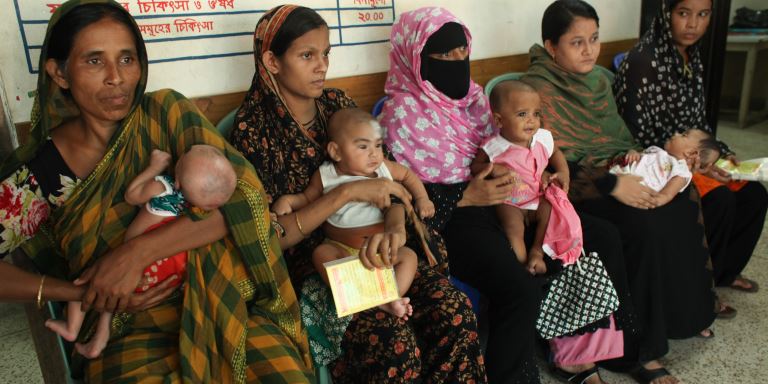 Published:
04 November 2016
The use of unique identification in health systems is improving the quality of health care, cutting costs, and decreasing fraud.
Introduction
Unique IDs are tools to uniquely identify patients and improve governance in a health system. In many countries, health information systems and health programs are fragmented. Patients either have multiple IDs from various health services or no ID at all, and health information is collected only in an aggregated manner.
Unique health IDs can be used to improve health information systems and make various program and insurance information systems interoperable. This ensures that reliable and correct data about an individual can be collected, that a uniquely identified person gets the services to which he or she is entitled, and that practitioners are able to make better predictions about people's health needs.
Why do Unique IDs matter?
Unique IDs are a key tool in ensuring that health information systems help clients get the services to which they are entitled and that health service delivery is efficient. They also help provide a continuum of care throughout a person's life cycle and collect evidence for the planning of health services.
What are the benefits?
Improved, patient-centered health care
Faster access to critical information
Savings for patients and health care providers
Reduced administrative workloads
Where have they been successfully used?
Thailand is using the National ID for its citizens as a unique number to access health services, and Myanmar is in the process of setting up a master client index with unique health IDs for HIV and TB patients. A recent Asian Development Bank (ADB) situation analysis of available unique health identifiers in Cambodia, the Lao PDR, and Myanmar found significant fragmentation and a pressing need for harmonizing the multiple identifiers that now exist.
What are the challenges putting them in place?
Lack of trained manpower
Inadequate information and communications technology (ICT) infrastructure
Limited deployment of interoperable ICT architecture
Lagging legal framework to address privacy concerns
Donor focus on programs targeting specific diseases rather than holistic treatment
Lack of cross-sector coordination among health entities and other agencies which are responsible for identity management such as civil registration
How do you develop digital health ID systems?
Invest in interoperable, durable and reusable ICT infrastructure allowing cross-platform/sector information exchanges
Provide relevant training to system users and develop a cadre of ICT experts for government e-governance systems
Link existing IDs to the unique health ID
Set and implement strict privacy policies
Create a single independent agency to administer the system
Secure donor funding for comprehensive system rollouts
Where can I get more information on these systems?
An ADB report, On the Road to Universal Health Coverage: Every Person Matters, outlines how unique identifier systems can improve health care provision. The report also gives policymakers options and recommendations on how to introduce them.
Resources
M. Stahl, et al. 2016. On the Road to Universal Health Coverage: Every Person Matters. ADB Briefs. No. 56. April. Manila: Asian Development Bank.
S Roth. 2016. ICT and ID Management in the Health Sector. Presentated at the Cross-Country Learning on ICT for Social Protection in Seoul, Republic of Korea. 19 September.
Leave your question or comment in the section below:
---
YOU MIGHT ALSO LIKE
---
---
Disclaimer
The views expressed on this website are those of the authors and do not necessarily reflect the views and policies of the Asian Development Bank (ADB) or its Board of Governors or the governments they represent. ADB does not guarantee the accuracy of the data included in this publication and accepts no responsibility for any consequence of their use. By making any designation of or reference to a particular territory or geographic area, or by using the term "country" in this document, ADB does not intend to make any judgments as to the legal or other status of any territory or area.
---
Was this article useful?
---