CASE STUDY
Sorsogon City: Options for Developing a New Landfill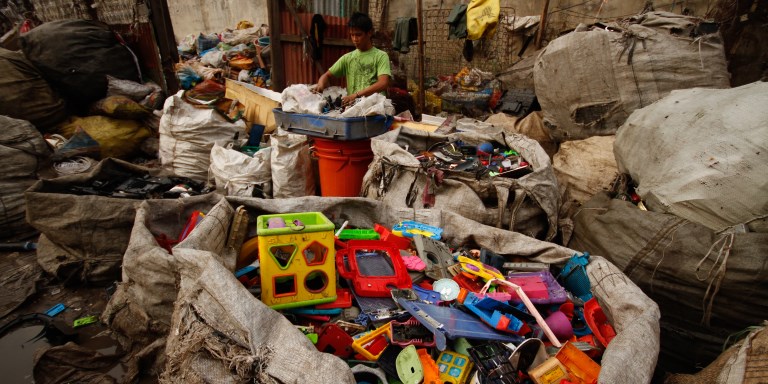 Sorsogon City in the Philippines is investigating options for upgrading its open dumpsites to a properly managed landfill.
Overview
Sorsogon City in the Philippines is in urgent need of a new well-operated controlled disposal facility. The city provides the solid waste management service rather than a private operator. Services range from waste collection to disposal and includes information, education, and communication campaigns to reduce waste. One of the city's two dumps is closed, and the second is poorly operated and generates landfill leachate with associated environmental and public health risks.
The Asian Development Bank (ADB) provided technical assistance on mainstreaming solid waste management to Sorsogon City and four other cities in Asia. Key assistance was reviewing current activities and upgrading 10-year SWM plans to improve the overall system as well as delivering one tailored project for each city. Issues covered were waste avoidance, minimization, and recycling; waste haulage and disposal; and information, education and communication campaigns.
After consulting stakeholders, the project team and the Sorsogon City developed and agreed on an enhanced 10-year integrated solid waste management plan with a range of new activities. Due to strong interest from city, the project team conducted a pre-feasibility study into the design and cost of a controlled landfill facility based on the site topography and area available.
Project information
Project snapshot
April 2015: Project start
March 2017: Project end
US$ 1.4 million: Total cost of technical assistance over 2 years
Others
Sorsogon City, City Environment and Natural Resources Office: Stakeholders
Continue reading
Philippines
,
Environment
,
Health
,
Urban development
Last updated: March 2017
---
Disclaimer
The views expressed in these articles are those of the authors and do not necessarily reflect the views of the Asian Development Bank, its management, its Board of Directors, or its members.
---
Was this article useful?
---