CASE STUDY
Mahasarakham: Privatizing Landfill Operations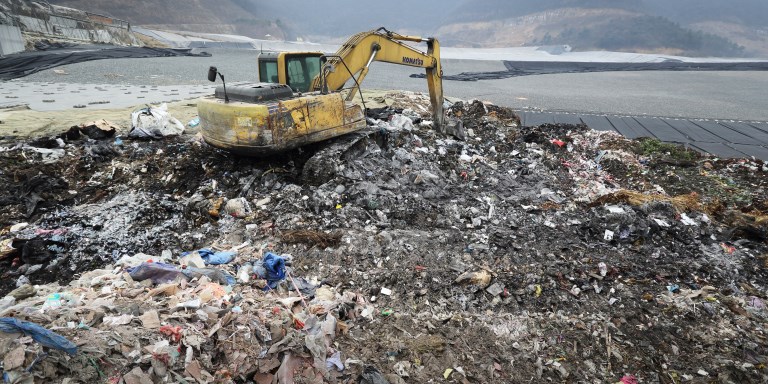 A town in northeast Thailand looks into the feasibility of a design-build-operate scheme for developing a controlled landfill site.
Overview
Like many municipalities in Asia, Mahasarakham town in the northeast region of Thailand faces the massive challenge of escalating volumes of solid waste along with deficient landfill infrastructure, technical skills, and regulation. While Mahasarakham does have formal and informal waste collection, the municipality's landfill site runs as an uncontrolled dump posing significant threat to surface and groundwater.
The Asian Development Bank (ADB) provided technical assistance on mainstreaming solid waste management to Mahasarakham and four other cities in Asia. Key assistance was a review and upgrade of municipal 10-year plans for solid waste management plus one tailored project per city. Issues covered were waste avoidance, minimization, and recycling; waste haulage and disposal; and information, education and communication campaigns.
In Mahasarakham, after consulting stakeholders, the project team and the municipality developed and agreed on an enhanced integrated solid waste management plan. Due to strong interest from the municipality, the project team also conducted a pre-feasibility study into how the private sector could fill the technical gaps required for developing a controlled landfill site. A key element of the project was the series of meetings with private providers to gauge interest in in design, remediation, construction, and operation of a controlled landfill site through a public-private partnership.
Project information
Project snapshot
April 2015: Project start
March 2017: Project end
US$ 1.4 million: Total cost of technical assistance over 2 years
Others
Government of Thailand's Pollution Control Department (PCD), Ministry of Natural Resources and Environment, Department of Energy, Ministry of Energy and Business, and Buriram Municipality: Stakeholders
Continue reading
Thailand
,
Environment
,
Health
,
Urban development
Last updated: March 2017
---
Disclaimer
The views expressed in these articles are those of the authors and do not necessarily reflect the views of the Asian Development Bank, its management, its Board of Directors, or its members.
---
Was this article useful?
---