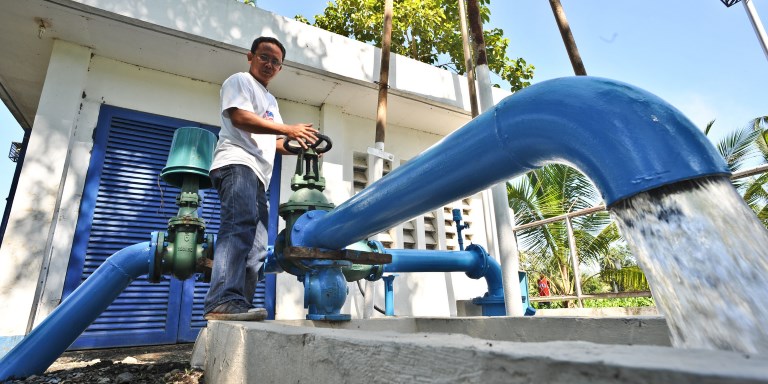 Published:
04 March 2017
How local governments in the Philippines are successfully forging multi-million dollar public-private partnership deals.
Introduction
Statement of Issue
The Philippine infrastructure gap is prominent at the local government level. In the Philippine Development Plan for 2011-2016, the public-private partnership program was identified as the main mechanism through which infrastructure development can be accelerated and inclusive economic growth can be attained.
Drawing on lessons of the successful revival of the Philippine public-private partnership program, the study examines past experiences of public-private partnership projects of local government units in the Philippines and provides solutions for:
Helping local government units prepare bankable public-private partnerships
Ensuring efficient project procurement
Enhancing financial viability of public-private partnerships
Strengthening local government unit's public-private partnerships legal and institutional frameworks to enable leveraging more private investment in local economic and social infrastructure
Challenges
Lack of technical and financial resources for project preparation, monitoring, and implementation has always been cited and continues to be a major impediment to local government units undertaking public-private partnership projects.
To successfully implement public-private partnerships, these needs should be addressed simultaneously and comprehensively via technical assistance and financing facilities
Lessons
Lessons learned from the study can be found in the following areas:
National Government Level
At the national level, the success of public-private partnerships involve the President setting the policy direction, cabinet members providing the technical and financial resources and the regulation and clear definition of the role of the private sector in public-private partnerships.
Local Level
Factors for success at the local level include strict adhesion to a build operate transfer law and other relevant laws involving transparency, projects that are viable and attractive enough for the private sector, and a reasonably large number of potential investors with managerial, technical and financial capabilities.
Technical Assistance
Recognizing the need for technical assistance to identify viable partnerships, to help prepare and bid out projects successfully, and in monitoring, implementing and evaluating projects contribute to overall success of public-private partnerships.
Financing Facilities
Success factors include offering low interest rates to make financing attractive to local government units, regular monitoring, and financially viable projects.
Resources
ADB. 2016. Philippines: Public-Private Partnerships by Local Government Units. Manila.
Related Links
The Time Is Ripe for Public-Private Partnerships in Central Asia
What are Public Private Partnerships? 
Leave your question or comment in the section below:
---
YOU MIGHT ALSO LIKE
---
---
Disclaimer
The views expressed on this website are those of the authors and do not necessarily reflect the views and policies of the Asian Development Bank (ADB) or its Board of Governors or the governments they represent. ADB does not guarantee the accuracy of the data included in this publication and accepts no responsibility for any consequence of their use. By making any designation of or reference to a particular territory or geographic area, or by using the term "country" in this document, ADB does not intend to make any judgments as to the legal or other status of any territory or area.
---
Was this article useful?
---