INSIGHT
How Civil Society Organizations Can Promote Financial Inclusion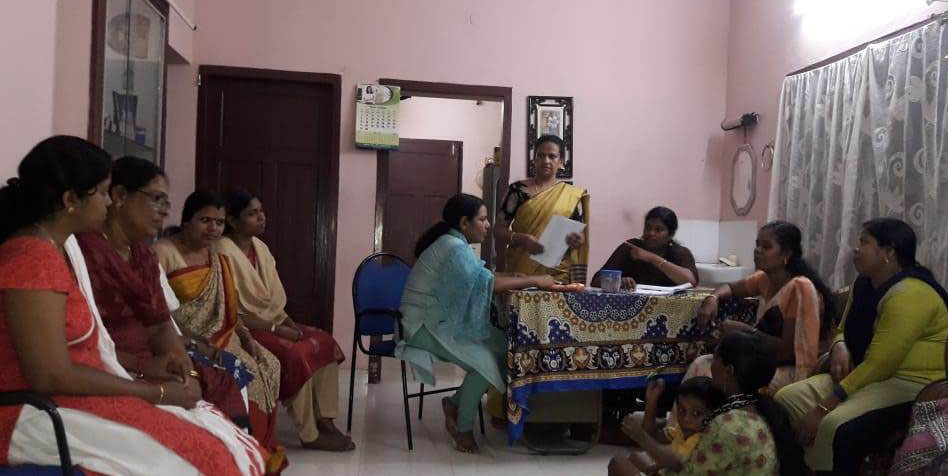 Published:
27 March 2020
Microfinance anchored on civil society organizations is a promising model in banking the unbanked.
Introduction
Financial inclusion aids inclusive growth, economic development, and financial deepening. By increasing the poor's access to financial services, it reduces poverty and lowers income inequality. Simply having a bank account increases savings, empowers women, boosts household consumption, and raises productive investment.
One of the barriers to achieving financial inclusion is gender inequality. An insight report suggests that the gender gap has not changed since 2011 with 72% of men having access to a bank account while only 65% of women have an account. In Asia and the Pacific, this is particularly true for Bangladesh, India, and Pakistan, where the gap between men and women is almost 30%.
Closing the gender gap in financial inclusion is a step toward gender equality. Increased access to financial services enhances women's autonomy, strengthens their role in the household decision-making process, and helps them secure better living standards for their families.
Nongovernmental organizations (NGOs), community-based organizations, and self-help groups offering microfinance services can reach the unbanked in the informal sector, especially women. This is true in Kerala, which became one of the first states in India where every household had access to at least one bank account.
Analysis
The state of Kerala is considered as a leader in financial inclusion in India. The state government has introduced various measures, which includes creating an environment where government-supported and privately owned microfinance institutions can coexist. Microfinance programs in Kerala have a unique developmental model that addresses not only poverty but also gender inequality issues.   
Microfinance through community-based organizations
Financial inclusion through microfinance can be best achieved through civil society organizations (CSOs) as the communities being targeted are mostly poor and excluded. CSOs, either an NGO or community-based organization, play a vital role in organizing the community into units and providing community services. They provide ways to efficiently connect people with market and state. They carry out capacity development initiatives that can help the local community to develop various social, capital, and human resources. CSOs also have the means to upgrade the knowledge, skills, and experience of communities.
For the implementation of microfinance programs, CSOs can form small units like self-help groups and handhold these groups in accessing savings and credit facilities.
For example, Kudumbashree, a poverty reduction project of the state government of Kerala, implements its programs through women-centered community-based organizations. It focuses on the empowerment of women by supporting their self-help groups. It organizes poor women at the grassroots level and enhances their socioeconomic standing through micro-credit and women empowerment initiatives.
Neighborhood groups form the core of Kudumbashree. Designed as the first tier of the program, each neighborhood group comprises 15 to 40 women, representing poor families identified by a set of nine noneconomic risk indicators.
Representatives of each neighborhood group come together at the panchayat (municipality ward level) to form the second tier—area development societies. Representatives of the area development societies then form community development societies—the last tier.
Through Kudumbashree's community-based organizations, promoting and using microfinance is made sustainable.
Women in the same neighborhood are grouped together.
All group members are advised to open a bank account under their own name.
About 99% of the members have opened their own bank accounts.
Neighborhood meetings are conducted weekly to discuss progress and opportunities.
Members are encouraged to have regular weekly savings. The amount is decided based on what is convenient with all the members.
Group members are involved in income generation and wage-earning activities. There are about 31,261 micro-enterprise activities (11,777 as individual-based and19,484 as group-based) promoted by Kudumbashree⁠. Kudumbashree as an institution is also involved in facility management in the service sector. For Kochi Metro Rail, Kudumbashree has provided 780 staff for ticketing, customer care, housekeeping, and gardening. All are members of the organization and were screened through a competitive selection process.
Wages are deposited in the bank accounts of the members.
About 96% of the members use automated teller machine (ATM) services.
At the weekly meeting, the members bring a portion of their savings. These are pooled and deposited in the group's joint account. The savings are then used for lending to the most deserving member of the group. Likewise, repayment is collected in the weekly meetings. 
Financial literacy trainings teach members about banking modalities, essentials of family budgeting, and the need to control debit.
Other financial institutions are encouraged to provide loans to members due to their high rate of repayment.
The organization's bank linkage program provides easy access to credit facilities without any collateral.
Microfinance through church-based NGOs
According to a study, civil society plays an active role in supporting low-income groups to overcome poverty through services that include microfinance and in reducing the financial burden on the budget of the state.
For example, Welfare Services Ernakulam or Sahrudaya, an initiative of the Catholic Archdiocese of Enakulam-Angamaly in Kerala, also organizes self-help groups of mostly poor women, farmers, persons with disabilities, and older persons. The members are encouraged to open a joint account and to pool together their weekly savings, which may be used as loans to the group members.
Implications
Continued access to credit facilities has helped women in Kerala to explore income opportunities or improve their current livelihood. Better awareness of banking modalities and possibilities has increased their financial management skills. This has transformed many members from meager wage laborers to self-employed individuals. Learning from other members during their weekly gatherings has also made each one more confident in dealing with financial, social, and personal issues.
Some of the key challenges of microfinance institutions anchored on civil society are introducing digital financing without any risk, lowering non-productive expenditures, managing capital for immediate credit needs, and other competitors which can provide higher loan packages.  
CSOs must continue to keep their good partnership with government and private entities. Community ownership should always be highlighted to keep everyone responsible. Moreover, they should promote transparency and accountability in the microfinance sector.
International development organizations can help create a more enabling environment for CSOs through capacity development, financial support, and knowledge sharing efforts.
Meanwhile, one of the major contributions that governments can do for the sector is keeping the macroeconomy stable through sound monetary and fiscal policies. Likewise, though regulations are inevitable, it should not hamper innovation and development. Government intervention through consumer protection laws is highly suggested. Governments should also encourage bigger financial institutions to provide financing to CSOs that extend credit services to the poor.
Resources
Asian Development Bank (ADB). 2018. Financial Inclusion: New Measurement and Cross-Country Impact Assessment. Manila.
ADB. 2015. Gender Mainstreaming Case Study India: Kerala Sustainable Urban Development Project. Manila.
C. Robino, et al. 2018. Financial Inclusion for Women: A Way Forward. G20 Insights.
E. Sioson and C. Kim. 2019. Closing the Gender Gap in Financial Inclusion through FinTech. ADB Policy Brief. Tokyo: Asian Development Bank Institute.
Kudumbashree. Micro finance.
N. Sabu and D. Sebastian. 2017. Initiatives of Kerala Towards Financial Inclusion. International Journal of Management Studies.
PTI. 2014. Financial inclusion: All households in Kerala, Goa get bank accounts. The Times of India.
R. El-din. 2017. Civil Society Plays a Major Role in Economic Development: ECPPS Study. Daily News Egypt.
V. George. 2017. Kudumbashree: How Re-Thinking Poverty and Gender Changed 5 Million Lives in Kerala. The Better India.
Leave your question or comment in the section below:
---
YOU MIGHT ALSO LIKE
---
---
Disclaimer
The views expressed on this website are those of the authors and do not necessarily reflect the views and policies of the Asian Development Bank (ADB) or its Board of Governors or the governments they represent. ADB does not guarantee the accuracy of the data included in this publication and accepts no responsibility for any consequence of their use. By making any designation of or reference to a particular territory or geographic area, or by using the term "country" in this document, ADB does not intend to make any judgments as to the legal or other status of any territory or area.
---
Was this article useful?
---