EXPLAINER
Why Cloud Computing Is a Key Enabler for Digital Government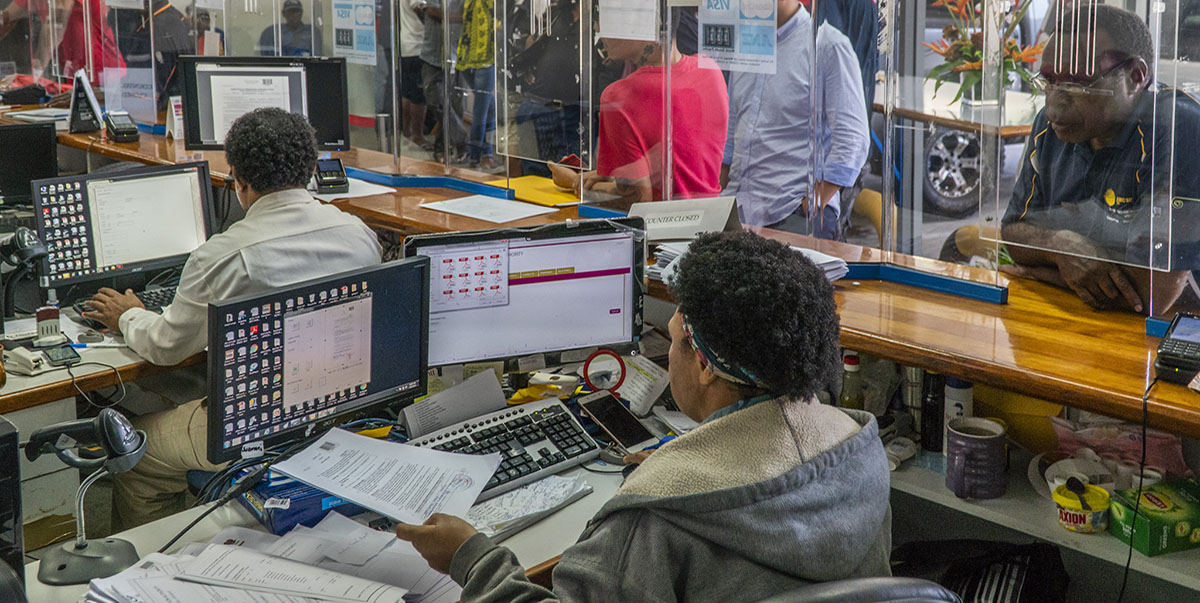 Published:
23 June 2021
Moving systems into a cloud environment future-proofs public services.
Introduction
Governments are adapting to the way citizens and businesses are consuming more digital content, and how they have become increasingly reliant on digital sources for information and services. Across Asia and the Pacific, countries are scaling up e-government citizen services and establishing digital economy development plans.
One of the key enablers for this transition to digital is cloud computing technology, which helps deliver government services in a more agile, faster, and cheaper manner compared with a traditional information technology infrastructure. Moving government systems into a cloud environment and integrating its full capabilities into new digital solutions can help future-proof the public service.
However, the adoption of cloud computing still faces barriers in the public sector. This calls for government-wide policy adjustments to create enabling regulatory conditions and ensure a clear and robust cloud strategy.
This explainer is based on a working paper, Cloud Computing as a Key Enabler for Digital Government Across Asia and the Pacific, published by the Asian Development Bank.
What is cloud computing?
Cloud computing is a model for enabling ubiquitous, convenient, on-demand network access to a shared pool of configurable computing resources, such as networks, servers, storage, applications, and services, that can be rapidly provisioned and released with minimal management effort or service provider interaction.
The move from on-premise solutions toward cloud solutions (cloud deployment) can be a gradual process and different options are available, including private cloud, hybrid cloud, and public cloud deployments.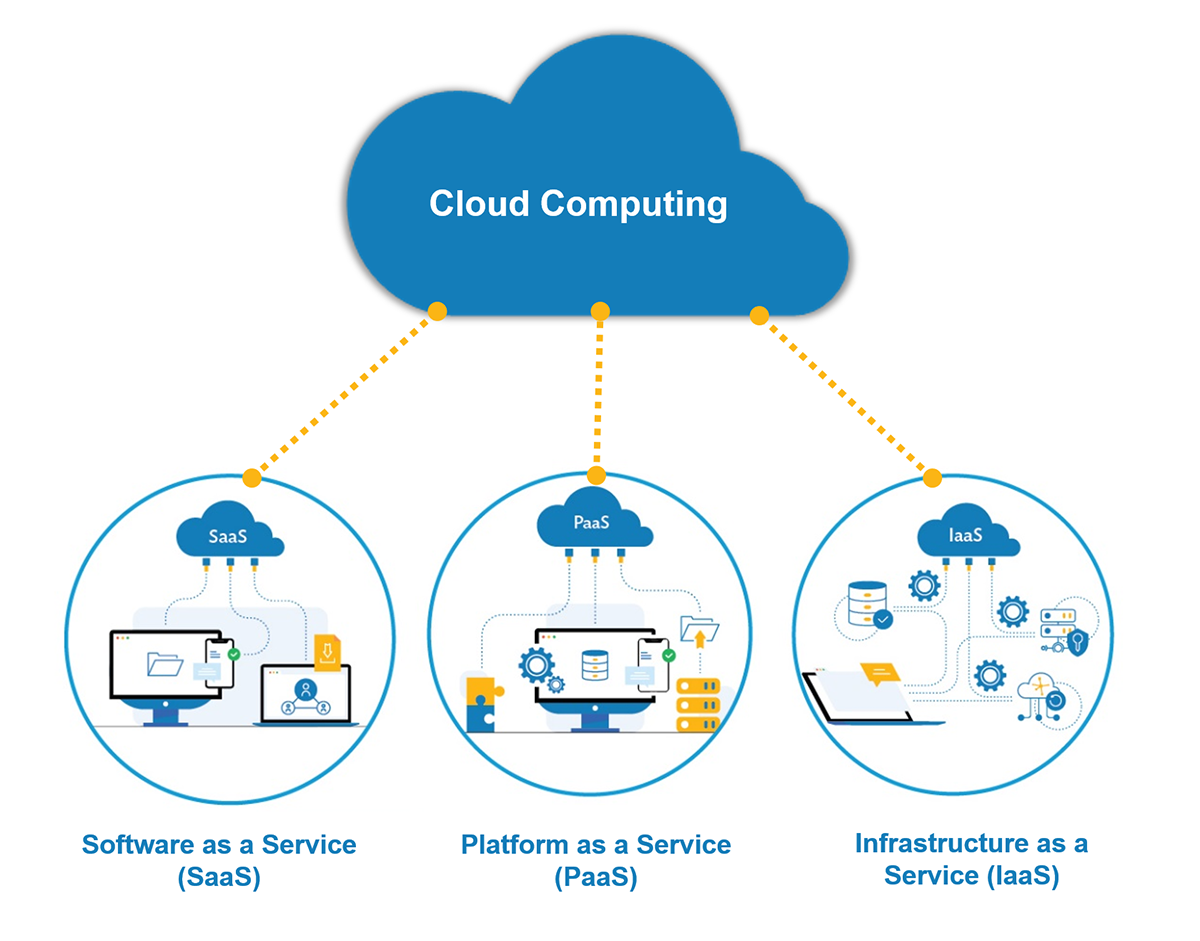 Provides applications running on a cloud infrastructure. The applications are accessible from various client devices through either a thin client interface, such as a web browser (e.g., web-based email), or a program interface. The consumer does not manage or control the underlying cloud infrastructure including network, servers, operating systems, storage, or even individual application capabilities, with the possible exception of limited user-specific application configuration settings.
Examples: Slack, Trello, Office 365, Salesforce, Dropbox
Users: End-users
Provides processing, storage, networks, and other fundamental computing resources where the consumer can deploy and run arbitrary software, which can include operating systems and applications. The consumer does not manage or control the underlying cloud infrastructure but has control over operating systems, storage, and deployed applications; and possibly limited control of select networking components (e.g., host firewalls).
Examples: AWS, Google Cloud Platform, Azure, VMware, OpenStack
Users: Network architects and tech administrators
Deploys onto the cloud infrastructure consumer-created or acquired applications created using programming languages, libraries, services, and tools supported by the provider. The consumer does not manage or control the underlying cloud infrastructure including network, servers, operating systems, or storage, but has control over the deployed applications and possibly configuration setting for the application-hosting environment.
Examples: Cloud Foundry, Heroku, Github, Kubernetes, Docker
Users: Software developers and engineers
How does cloud adoption benefit a government?
What is holding back cloud deployment in the public sector?
It remains a challenge for policymakers to establish security and data protection policies that balance the need to protect data and the need to allow secure data flows. Some governments have put in place restrictions, such as data localization that hamper cloud adoption. Others have developed multiple technical and security policies that overlap with existing international standards, creating a complex mesh of conflicting policies.
The need to update existing cost structures and procurement models also holds back cloud adoption. In many cases, government agencies may want to purchase cloud services, but the existing purchasing rules may not allow utility-based variable cost items, such as cloud services, to be purchased. Updating such policies may require legislative changes, which would take significant time to be proposed and passed officially.
Moreover, personnel with technical knowledge of the specific requirements in the public sector are required to begin the system design and cost-estimation processes. In some instances, they may not be available, and external resources may need to be brought in.
How can governments enable greater public sector cloud adoption?
First, governments should establish a conducive regulatory environment that supports the adoption of cloud computing in the public sector. This could include the following:
limiting data localization policies that might be in place,
establishing cross-border data transfer mechanisms (e.g., through the Asia-Pacific Economic Cooperation (APEC)'s Cross-Border Privacy Rules (CBPR) system),
implementing a data classification framework that allows for different types of data to be managed differently, and
creating an interoperable cloud system for government, which includes an iterative policy process where government policies may be adjusted and harmonized in the case of policy conflicts.
Second, governments should establish a clear and robust cloud strategy and adoption plan. This would include details on their intended migration and/or implementation approach, underpinned by an overarching government cloud policy, such as a Cloud First strategy.
Finally, governments should ensure that in-house support is provided to guide government institutions on their journey of adoption. This could be achieved through the designation or creation of a dedicated unit or center of excellence as well as a cloud procurement marketplace.
Resources
Asian Development Bank. 2021. Cloud Computing as a Key Enabler for Digital Government across Asia and the Pacific. Manila.
Tech for Impact. Cloud Computing: The Future of e-Government or Data Risk? 
Leave your question or comment in the section below:
---
YOU MIGHT ALSO LIKE
---
---
Disclaimer
The views expressed on this website are those of the authors and do not necessarily reflect the views and policies of the Asian Development Bank (ADB) or its Board of Governors or the governments they represent. ADB does not guarantee the accuracy of the data included in this publication and accepts no responsibility for any consequence of their use. By making any designation of or reference to a particular territory or geographic area, or by using the term "country" in this document, ADB does not intend to make any judgments as to the legal or other status of any territory or area.
---
Was this article useful?
---