EXPLAINER
Transforming Asian Cities Using Water Sensitive Urban Design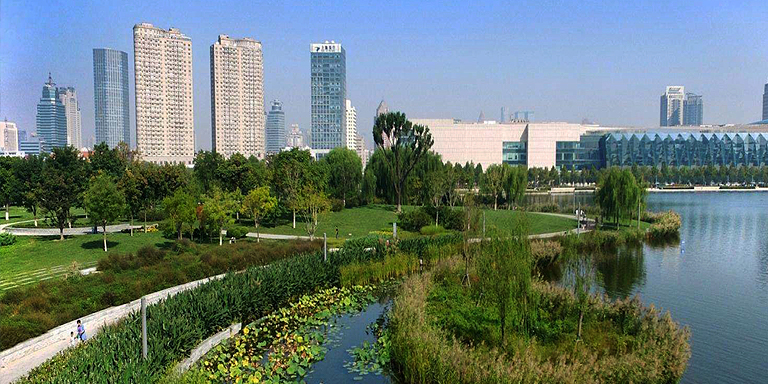 Published:
25 May 2020
This nature-based solution can help cities become more livable, reduce the risk of flooding, and transform urban spaces into vibrant centers for the community.
Introduction
Climate change-induced disasters and environmental degradation can severely impair the growth of cities in Asia and the Pacific. Water sensitive urban design (WSUD) could be an effective solution to transform urban environments.
This innovative approach could be used by cities in Southeast Asia, which are exposed to climate change-induced disasters and environmental degradation. By attracting people closer to water and nature, this concept can help cities transform their spaces into vibrant centers of community life.
The Asian Development Bank (ADB) is taking this approach in the Secondary Green Cities Development Project and the proposed Ho Chi Minh City Climate Resilient Urban Services Project which integrates the concept in four cities in Viet Nam (Vinh Yen, Hue, Ha Giang, and Ho Chi Minh City) through the rehabilitation of their ponds, parks, and rivers—greatly increasing their sustainability and climate resilience.[1]
What is water sensitive urban design?
Water sensitive urban design is a component of nature-based solutions that use the natural environment (e.g. soil, water, plants) to respond to diverse environmental, economic, social, and climate challenges. Water sensitive urban design involves the integration of water cycle management with the built environment through urban planning and design.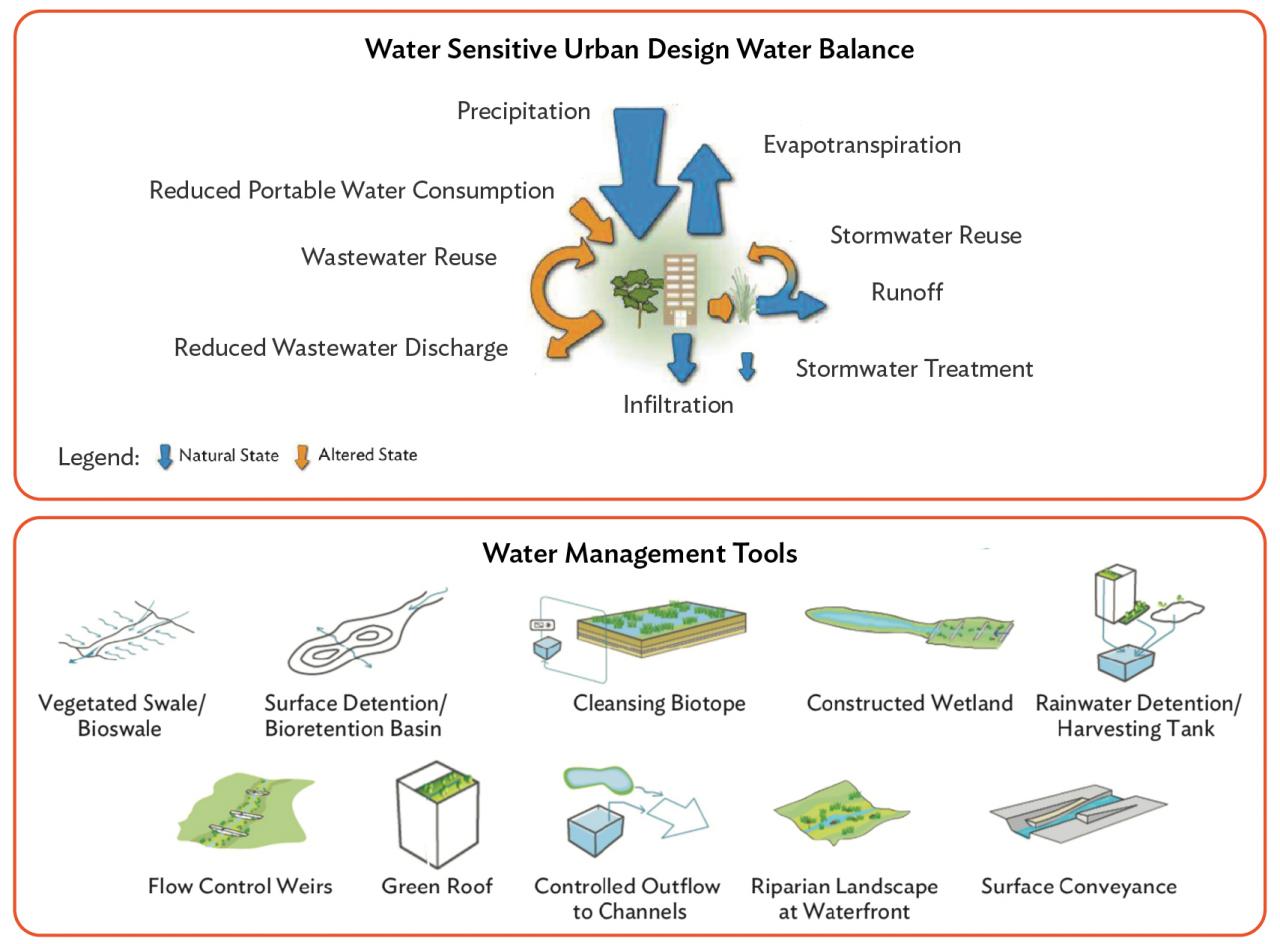 What are its key components?
One of the important factors in water sensitive urban design is the use of multi-edge treatment. Edge refers to the perimeter of the water which can be effectively designed to create a space that can serve as an intersection among people, water, and aquatic wildlife. Some of the more common multi-edge treatments include boardwalks, platforms, steps, and embankments.
A diverse sectional profile along the water's edge improves social and ecological values in these areas. Creating access to natural water through the use of multi-edge treatment is crucial to improving the public's appreciation of these spaces and boost citizen demand for a cleaner environment.

Hue City, for example, is looking to adopt new types of edge treatments and other water sensitive urban design tools to help improve the city's ponds and Lap River's water quality and create a more vibrant community space. Due to the surrounding hard embankment and years of receiving a mix of stormwater and domestic wastewater, these suffer from poor water quality. The river has become narrow, inhibiting flow and accumulating heavy sedimentation; the ponds, due to lack of daily water recirculation, are reduced to standing water.
How can cities apply this approach in their urban development?
The water sensitive urban design concept and tools are flexible enough to be inserted in different types of urban development. Large open space with waterways, a building unit, civic plaza, and hardscapes (car park and roads) are typical options for the application. Meanwhile, softscape plays a significant role in storing, treating, and conveying water for various purposes: flood mitigation, runoff harvesting, and reuse, heat mitigation, and recreational use with added ecological value.
Some application examples include:
The design strategy is to create more community gathering points to encourage people–water contact. Steps, platforms, and boardwalks bring diverse experience along the water's edge. Together with aquatic plants uptake, low-cost water circulation systems can help improve water quality.
The plan is to place view decks at public gathering spots. A major stretch of natural green edge is suggested to be preserved for existing trees and ecological values. In addition, riprap and gabions are introduced at suitable locations, which need strong slope reinforcement.
Approximately 37 hectares, the strategy is to create an attractive river interactive park for the community and a floodplain park that could help lower the flood level during storm events.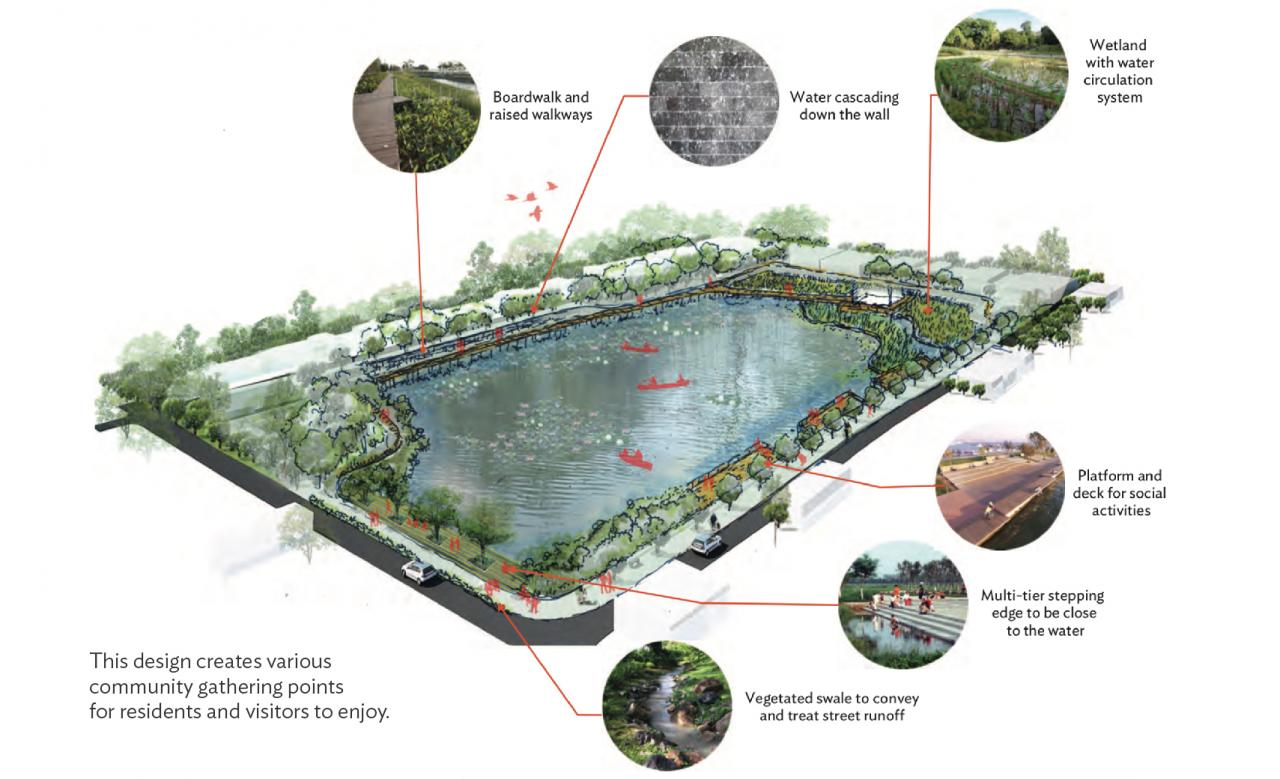 What are the benefits of using water sensitive urban design?
The reintroduction of nature into urban development and planning provides various social and economic benefits, including the creation of lively spaces for people and nature, mitigation of flood risks, and urban regeneration.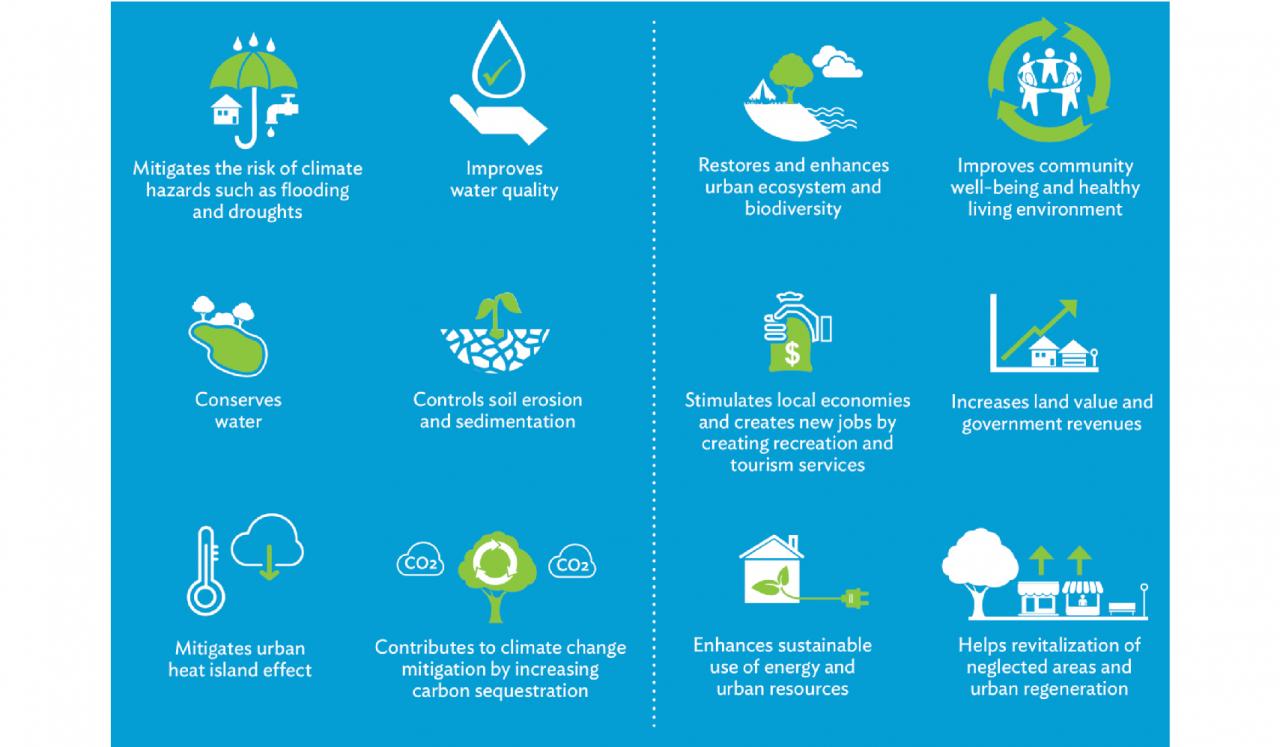 Paving the way for green and livable cities
As a relatively new urban development approach in the region, cities looking to adopt the water sensitive urban design may face barriers in carrying out this concept. Three key issues must be addressed to move forward with this nature-based approach.
| Political Leadership & Planning | Communication & Participation | Knowledge & Design |
| --- | --- | --- |
| Strong political leadership and good coordination among relevant agencies are needed. | Community participation from design to implementation is the key to success. | International knowledge and design should be leveraged for the local context. |
| Avoid piecemeal implementation of water sensitive urban design; have a clear vision and goal. | Awareness of the advantages of water sensitive urban design should be communicated to the public. | Highly capable local consultants and contractors should be engaged to upscale local knowledge and capacity. |
| Water sensitive urban design measures should be integrated into a master plan with multiple co-benefits. | Incentivize private sector and urban dwellers to use water sensitive urban design. | Keep design simple so it is easy to maintain. |
| Integrate water sensitive urban design into urban planning guidelines and regulations. |   | Demonstration projects help stakeholders see and experience water sensitive urban design benefits. |
---
Resources
Asian Development Bank. 2019. Nature-based Solutions for Cities in Viet Nam: Water Sensitive Urban Design.
ADB. 2018. People's Republic of China: Support for the Yangtze River Economic Belt.
ADB. Secondary Green Cities Development Project.
ADB. Ho Chi Minh City Climate Resilient Urban Services Project.
Leave your question or comment in the section below:
---
YOU MIGHT ALSO LIKE
---
---
Disclaimer
The views expressed on this website are those of the authors and do not necessarily reflect the views and policies of the Asian Development Bank (ADB) or its Board of Governors or the governments they represent. ADB does not guarantee the accuracy of the data included in this publication and accepts no responsibility for any consequence of their use. By making any designation of or reference to a particular territory or geographic area, or by using the term "country" in this document, ADB does not intend to make any judgments as to the legal or other status of any territory or area.
---
Was this article useful?
---