CASE STUDY
Energy Policy Experiments: Lessons from the Korean Experience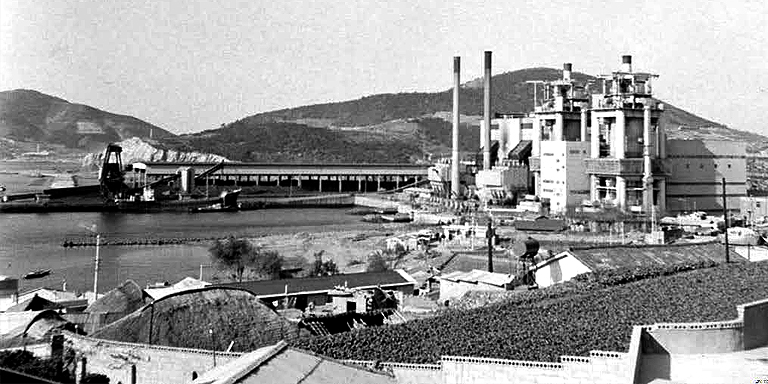 Published:
12 February 2020
Despite a lack of domestic energy resources, the Republic of Korea has become one of the largest economies in the world.
Overview
The Republic of Korea rose from being one of the poorest countries in the 1960s to one of the top 10 economies in the 21st century. This achievement would not have been possible without the key role of energy. Over the last half-century, the country has rapidly built and upgraded its electricity infrastructure, diversified its energy supply mix, developed a robust nuclear industry, and become a pioneer in liquefied natural gas (LNG) trade.
The Republic of Korea developed and implemented a series of energy policies during a period of economic development, growth, and stabilization (1960s–2000s). The most remarkable trend in energy policies has been the awareness of the nexus between energy and the environment. The second key trend was the introduction of competition and the third one was the shift in policy weight from being energy supply-oriented into demand-oriented. Korean energy policy has evolved toward balancing economic and environmental priorities from its initial focus on energy security.
This case study attempts to derive lessons that could help policymakers in the developing world in designing and implementing efficient and cost-effective energy policies to support economic growth.
Challenges
The Republic of Korea faced different challenges in the energy sector over the past decades. Energy policies have changed in response. In the 1960s, the goal was to ensure sufficient and cheap supply of energy to support economic growth. During the oil crises in the 1970s and 1980s, vulnerability to external shocks was the major issue. Thereafter, addressing environmental damage from increased use of fossil fuels became a top priority.
Another problem that emerged was the obsolescent governance structure, owing to the increasing scale and complexity of energy industries.
In recent years, as a result of higher oil prices and global climate change concerns, policymakers focused on improving the sustainability of the energy sector.
Solutions
Table 1: Overview of Korean Energy Policies
Period
Problem
Policy Regime

1940s–1950s

Energy poverty

Development of domestic coal

1960s

Limited energy supply for economic takeoff

Oilization

1970s–1980s

Vulnerable energy security

Energy security

1980s–1990s

Degradation of the environment

Energy–environment policy

1990s–2000s

Obsolete governance of energy industry

Market mechanism

2000s–present

Unsustainability

Energy technology
 policy
Results
The Republic of Korea relies on different sources for its energy needs. These include oil, coal, natural gas, nuclear, and hydropower.
Despite the heavy reliance on oil imports from the Middle East, suppliers are relatively well diversified and include Southeast Asia and Australia. A significant share of crude oil imports is covered by long-term commercial contracts, which is beneficial in terms of security of supply. Coal and natural gas imports have taken a similar path.
Emergency oil reserves consist of both government and industry stocks. The country held some 175.7 million barrels of emergency oil stocks at the end of December 2011, equivalent to 189.1 days of 2010 net imports.
Since the early 1990s, the country heavily invested in energy network infrastructure, gas and oil pipelines, and power transmission and distribution grids mainly through the state-owned Korea Gas Corporation and Korea Electricity Power Corporation. The oil and city gas industries are completely privatized.
The oil refining industry was launched in 1964 with an initial capacity of 35,000 barrels per stream day. Along with the increase in petroleum demand, the refining sector expanded its crude distillation capacity. The combined crude refinery capacity of oil refineries stood at 2,925 thousand barrels as of end-2010, making it the world's sixth-largest refinery at that time.
The electricity sector has grown rapidly with its generation capacity increasing more than eight times to 76 gigawatts (GW) in 2010 from 9 GW in 1980. Gross power generation also increased significantly to 475 terawatt hour (TWh) in 2010 from 37 TWh in 1980, in line with increases in demand for electricity. In its installed capacity of 73.1 GW in 2010, coal (24.2 GW) was the largest source, followed by natural gas (20.0 GW) and nuclear (17.7 GW). The generation capacity also contained a small amount of hydro (5.5 GW) and oil-fired capacity (5.9 GW) and a very small amount of new and renewable energy (excluding hydro).
The Korea Electric Power Corporation owns and operates the national power grid and all distribution networks. The transmission network is approximately 31,250 kilometers long.
Korean companies have participated in more than 300 oil and gas development projects in several countries, including Australia, Canada, the Gulf of Mexico, Indonesia, and Viet Nam.
Lessons
The policy is an organized set of actions devised to respond to a problem. When a problem emerges, a crisis could result if countervailing policy measures are not adopted. Ideally, a policy is made before a problem reaches crisis level by effectively identifying and mitigating risks. Assessing the agenda and priorities also contributes to this policy-making process. In the Republic of Korea, this ideal has not been attained for energy policies with almost all the policies taken in reaction to unanticipated problems.
Government leadership was quite important in shaping a sound energy mix on a long-term basis. The government played a key role not only in planning and implementing energy policy but also in financing energy projects and developing and importing energy-related technology.
The Republic of Korea has accumulated decades of experience in solving energy problems.  It has transformed and modernized its energy sector in which world-class industries deliver a variety of energy services. This is evidence that the country's energy policy has been somewhat successful.
What are those lessons that could be learned from the Korean experience?
First, each policy challenge was met by corresponding policy action. Sometimes, the policy response was delayed, such as to the environmental crisis, or some policies drifted, such as the energy security policies during the first oil shock. However, most problems were eventually addressed by policies that enabled solutions. This implies that the energy policy process was kept healthy since it was flexible to changing internal and external variables.
Second, the solutions generated considered the long-term processes of a decade or more. The Korean domestic coal development policy and the oilization policy, for example, each evolved over a decade. The security enhancement policy went through 2 decades of the evolutionary process to realize its goals. The governance reform policy aimed at expanding the application of market mechanisms was launched more than 20 years ago and is still evolving. This implies that in the real world, there is no one policy to address all issues. Rather, in order to resolve a problem, policy efforts need to be promoted consistently over a decade or decades with clear task orientation and ongoing modifications based on lessons learned through implementation.
Third, the energy policy process involved several plans, such as the 5-year economic development plan, national energy basic plan, and the long-term electric power supply and demand plan. A system of plans is an indispensable tool to organize policy efforts and to correct policy errors through feedback mechanisms. More importantly, it is a tool that allows for a continuous conversation between the policy and the implementation to allow the policy to evolve.
Last but not the least, each policy regime was equipped with corresponding institutions and financial mechanisms. Successful policy implementation requires the corresponding institutions, such as laws and organizations to be enacted along with adequate financial support.
Resources
K-Developedia. Energy Policies.
Leave your question or comment in the section below:
---
YOU MIGHT ALSO LIKE
---
---
Disclaimer
The views expressed on this website are those of the authors and do not necessarily reflect the views and policies of the Asian Development Bank (ADB) or its Board of Governors or the governments they represent. ADB does not guarantee the accuracy of the data included in this publication and accepts no responsibility for any consequence of their use. By making any designation of or reference to a particular territory or geographic area, or by using the term "country" in this document, ADB does not intend to make any judgments as to the legal or other status of any territory or area.
---
Was this article useful?
---