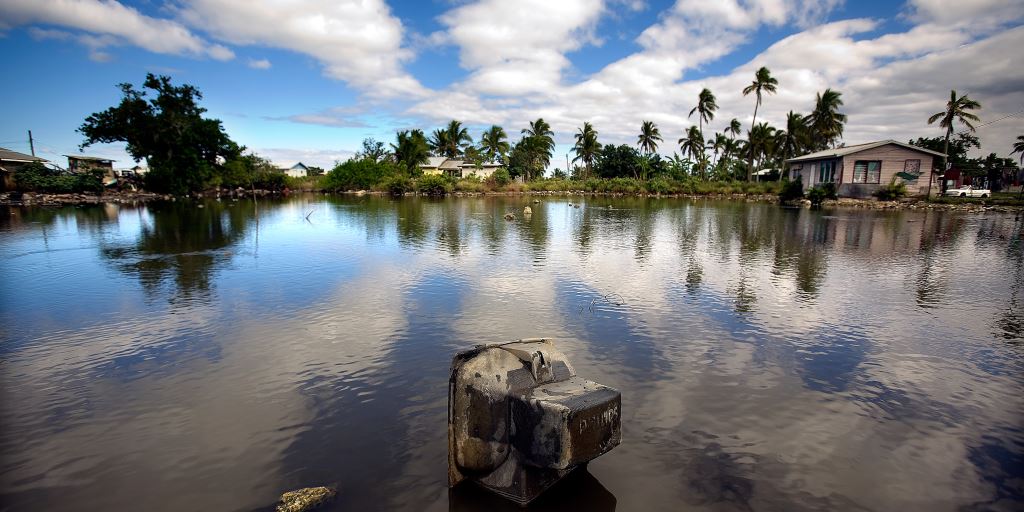 Pacific island countries need to include climate action in national development plans to lessen the economic costs of climate change.
Introduction
The 14 developing member countries (DMCs) of the Asian Development Bank in the Pacific constitute a diverse array of 7,500 islands scattered across an area of 30 million square kilometers (km2). As of 2013, 10.7 million people inhabited these countries.
The Pacific has varying topographies, cultures, and economies. Many islands are small and geographically remote, with fragile biodiversity and a limited natural resource base. These features make the region particularly vulnerable to global warming, with increasing and more intense cyclones, floods, and drought.
Climate change affects food production and uses of land, coastal, and marine resources; damages infrastructure and water resources; and adds risk to human health. All in all, economic costs of climate change have been large and are expected only to increase. In the 1990s, extreme weather cost the Pacific region more than $1 billion. In 1990 and 1991, cyclones Ofa and Val alone cost Samoa $440 million—more than the country's gross domestic product (GDP). Cyclone Heta in Niue wrought $27 million in damages (25% of its GDP). And in early 2005, the Cook Islands faced five cyclones within 5 weeks—four of which were Category 5. In February 2008, Fiji lost $32 million to Cyclone Gene, forcing the government to provide $1.2 million in food rations.
Clearly, the prosperity, stability, and security of the Pacific will depend on how the development challenges associated with climate change are tackled.
Continue reading
Papua New Guinea
,
Timor-Leste
,
Climate change
,
Economics
Last updated: November 2013
---
Disclaimer
The views expressed in these articles are those of the authors and do not necessarily reflect the views of the Asian Development Bank, its management, its Board of Directors, or its members.
---
Was this article useful?
---