INSIGHT
A Surprising Strategy for Harnessing the Internet for Development
Analysis
What are digital dividends?
Growth, jobs, and services are the most important returns to digital investments. Digital technologies help businesses become more productive, people find jobs and greater opportunities, and governments deliver better public services to all.
How do digital technologies promote development and generate digital dividends?
By reducing information costs, digital technologies greatly lower the cost of economic and social transactions for firms, individuals, and the public sector. They promote innovation when transaction costs fall to essentially zero. They boost efficiency as existing activities and services become cheaper, quicker, or more convenient. And they increase inclusion as people get access to services that previously were out of reach.
The changes are not limited to economic transactions—they also influence the participation of women in the labor force, the ease of communication for people with disabilities, and the way people spend their leisure. By overcoming information barriers, augmenting factors, and transforming products, digital technologies can make development more inclusive, efficient, and innovative.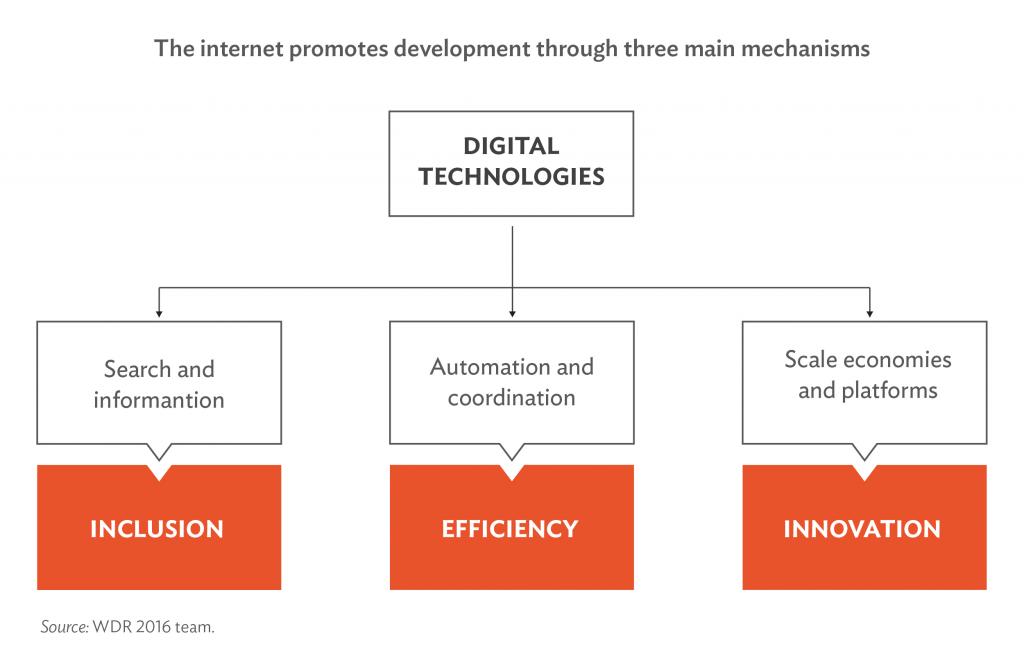 ---
Disclaimer
The views expressed in these articles are those of the authors and do not necessarily reflect the views of the Asian Development Bank, its management, its Board of Directors, or its members.
---
Was this article useful?
---