EXPLAINER
Cutting Remittance Costs in a Click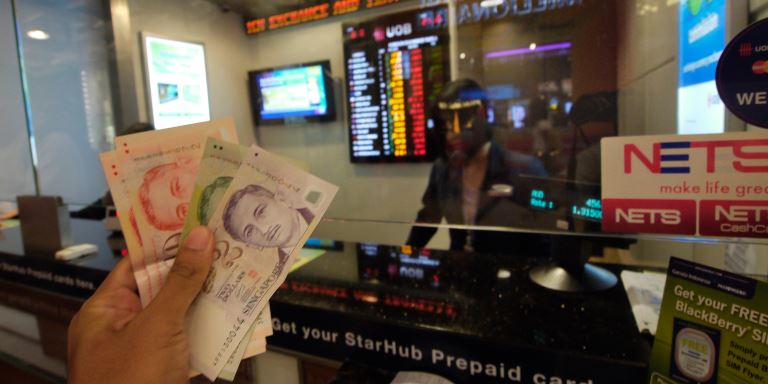 Digital technology is a game changer in reducing remittance costs between overseas workers and developing countries in Asia.
Introduction
Remittances are the hard-earned product of workers whose migration is usually driven by poverty and lack of job opportunities in their home countries. And, with over 240 million people living outside their countries of birth, remittances are the saving grace for many economies.
But the costs associated with transferring money are steep. Globally, the average cost of sending remittances stands at 7.6% of the amount sent as of the second quarter of 2016.1 On average, remittances to East Asia cost 8.5%, while fees to South Asia are less expensive at 5.6%.
Reducing remittance costs would have a huge impact on migrants and their families as well as a multiplying effect in terms of financing health, education and other spending beneficial to society.
Bringing down the cost of remittances has emerged as one of the sustainability goals of global policy leaders who recognized the importance of remittances both as a foreign exchange source and an economic lifeline. At the G-20 Leaders' Summit in Brisbane, Australia in November 2014, a commitment was forged to reduce the global average cost of transferring remittances to 5%.
This is where technology has become a game changer.
Through digital technology, money transfer operators are now able to offer remittance services at significantly lower costs than traditional over-the-counter services. Digital service providers are also able to pass on the benefit of being subjected to less stringent anti-money laundering and counter-terrorism financing regulations than those imposed on formal channels such as banks.
Continue reading
Finance sector development
,
Information and communication technology
Last updated: September 2016
---
Disclaimer
The views expressed in these articles are those of the authors and do not necessarily reflect the views of the Asian Development Bank, its management, its Board of Directors, or its members.
---
Was this article useful?
---