EXPLAINER
Understanding How Asian Banks are Dealing with Digital Disruption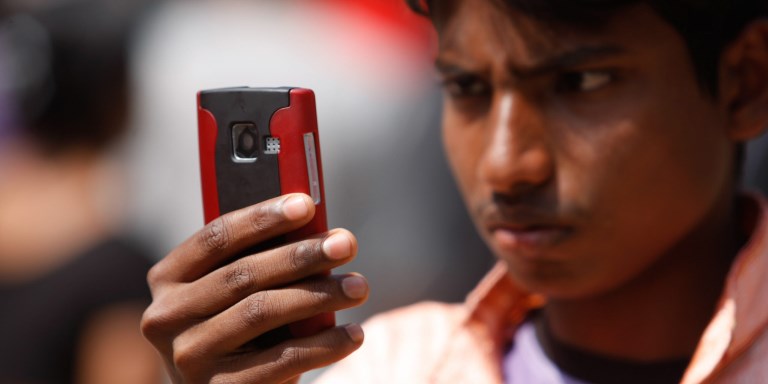 One of the strategies being used to transition to digital banking is to expand the customer base beyond people who use traditional banks.
Introduction
Asia is digital. For example, more than one billion Aadhaar* ID cards have been issued in India; the Internet populations of the People's Republic of China and India together outnumber the entire population of the United States. A modular Asian financial-services industry is rapidly emerging, driven by, and as a response to, digital trends. Yet, while technology has displaced incumbents in many industries, for Asian banks, disruption to business models is more likely than displacement.
The potential digital disruption has several possible outcomes. Banks could prevail by embracing change, or new banks could emerge. Incumbents could transform to survive, or the whole banking system could be upended with different players assuming specialist roles across the value chain.
As Asian central banks promote inclusive growth and push to digitize economies (such as the push for demonetization in India and a cashless economy in Thailand), regulators are looking to new, open and innovative financial systems that could change the business models of banks and marginalize them as balance-sheet players.
What strategies have Asian banks pursued to counteract this digital disruption?
Asian banks flirted with a number of strategies in the first era of digital banking (circa 2012-2016). Most strategies had common threads: the focus was on digital natives (roughly 10 percent of the total bankable population); growth or defense was the primary motive given the perceived threat from fintech players. Transaction banking was the primary focus, but it was largely gilded with a digital veneer.
Continue reading
Finance sector development
,
Information and communication technology
Last updated: February 2017
---
Disclaimer
The views expressed in these articles are those of the authors and do not necessarily reflect the views of the Asian Development Bank, its management, its Board of Directors, or its members.
---
Was this article useful?
---