CASE STUDY
Waste Not, Want Not - Cost Effective Solutions to Pollution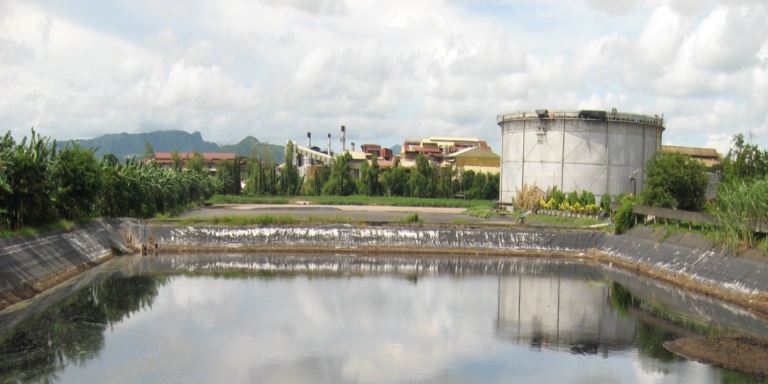 A Philippine distiller has demonstrated how to turn wastewater into clean energy and fertilizer, highlighting the cost effectiveness of green solutions to pollution.
Overview
In 1998, Absolut Distillers Incorporated (ADI), an alcohol distillery based in Batangas in the Philippines, received a cease-and-desist order from local government authorities to halt discharges of harmful wastewater into nearby rivers.
In response the company took a number of innovative measures to clean up its operations, including putting in place equipment to convert wastewater slops into biogas (methane) for use as an energy source at the plant.
This case study is based on separate case studies that appeared on ADB's Wastewater Innovations website and From Toilets to Rivers Volume 1.
Project snapshot
1998: Expansion of ADI's wastewater catchment lagoons
2000: Construction of artificial wetland
2001: Setup of sequential batch reactor system
2008: Setup of ADI's biogas digester through funding from Mitsubishi Corporation under the Clean Development Mechanism
PhP 2 to 3 million : For the lagoon expansion and setup of the artificial wetland and the batch reactor system
US$ 2 million: For the biogas project
Financing

Mitsubishi Corporation of Japan
Continue reading
Philippines
,
Energy
,
Environment
,
Water
Last updated: October 2016
---
Disclaimer
The views expressed in these articles are those of the authors and do not necessarily reflect the views of the Asian Development Bank, its management, its Board of Directors, or its members.
---
Was this article useful?
---