CASE STUDY
The Nuts and Bolts of Market-Driven Skills Training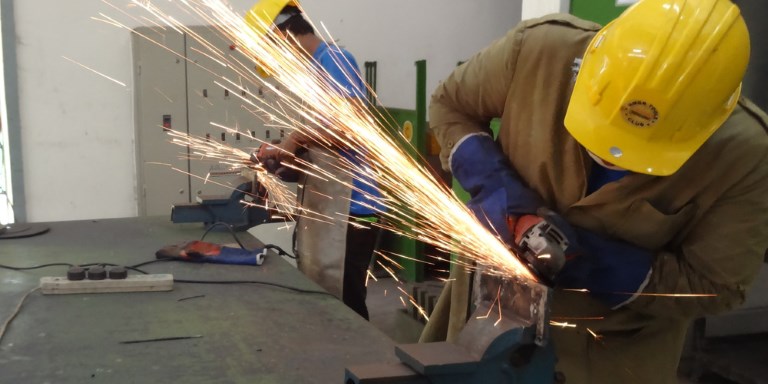 Bangladesh trained 1.5 million people by linking directly to the real-world needs of employers.
Overview
Despite impressive recent growth in the Bangladesh economy – about 6% annually since 2003 and the poverty headcount index sharply down to 31% in 2010 from a high 57% in 1992 – the 2010 labor force survey indicates low education levels. More than 60% of the labor force reported either no education (40%) or have only reached primary education (22.8%). About 2 million young people enter the labor force every year and while their education profile is improving, skills shortage remains one of the main constraints to the growth of economic opportunities in Bangladesh.
In order to accelerate its economic growth rates, the government committed to improve skills development and training. It developed the Skills for Employment Investment Program (SEIP) – a skills development program for skilling new entrants and upskilling existing workforce to enhance the productivity and growth of priority industry sectors. A major component of the program is a partnership between the government and the private sector through the country's various industry associations.
Targets
1.5 million trainees for the 10-year period
100,000 enrollees for 2016
Project information
Project snapshot
July 2014 to December 2024: Program period
US$ 500 million loan: Asian Development Bank
US$ 40 million grant: Swiss Agency for Development and Cooperation
US$ 125 million counterpart fund: Government of Bangladesh
US$ 7.5 million contribution: Bangladesh industry associations
US$ 682.5 million: Total Program Cost
Financing

Swiss Agency for Development and Cooperation
Government of Bangladesh
Bangladesh industry associations
Executing agency
Implementing agency
Skills Development Coordination and Monitoring Unit, Finance Division, Ministry of Finance
Continue reading
Bangladesh
,
Education
,
Industry and trade
Last updated: February 2017
---
Disclaimer
The views expressed in these articles are those of the authors and do not necessarily reflect the views of the Asian Development Bank, its management, its Board of Directors, or its members.
---
Was this article useful?
---