EXPLAINER
Partnering with Industry: Employer and Institute Linkages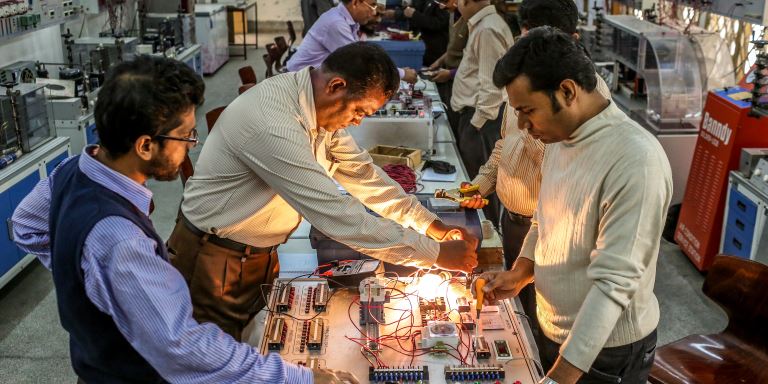 Involving employers in all levels of skills development, from planning to provision, is fundamental to increasing the industry relevance of TVET.
Introduction
Too often, Technical and Vocational Education and Training (TVET) across Asia is perceived as outdated and graduates are not seen as "job ready." This is remedied when employers play an active role in partnering with TVET institutes. Providing advice on priority occupations and inputs into training materials improve the relevance of skills developed and create a better mechanism for tackling skills shortages and skills mismatch. Furthermore, when employers offer internships to students and are involved in assessments, the connection between the worlds of education and work is greatly enhanced.
Continue reading
Australia
,
Philippines
,
Education
,
Industry and trade
Last updated: October 2016
---
Disclaimer
The views expressed in these articles are those of the authors and do not necessarily reflect the views of the Asian Development Bank, its management, its Board of Directors, or its members.
---
Was this article useful?
---