INSIGHT
A Surprising Strategy for Harnessing the Internet for Development
Recommendation
What should countries do to mitigate risks?
Connectivity is vital, but not enough to realize the full development benefits. Digital investments need the support of analog complements: regulations, so that firms can leverage the internet to compete and innovate; improved skills, so that people can take full advantage of digital opportunities; and accountable institutions, so that governments respond to citizens' needs and demands.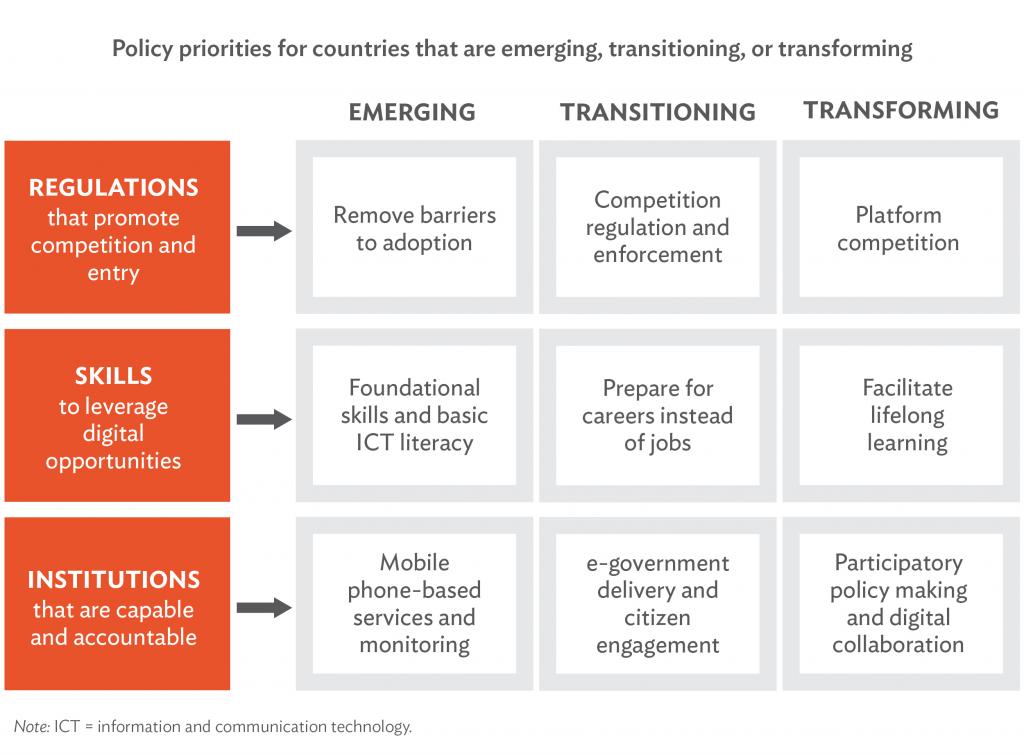 Digital technologies can, in turn, augment and strengthen these complements—accelerating the pace of development.
What needs to be done to "connect the unconnected"?
Market competition
Public-private partnerships
Effective regulation of internet and mobile operators
Encourage private investment that can make access universal and affordable
---
Disclaimer
The views expressed in these articles are those of the authors and do not necessarily reflect the views of the Asian Development Bank, its management, its Board of Directors, or its members.
---
Was this article useful?
---