INSIGHT
Smart Strategies for Getting More Women into the Workforce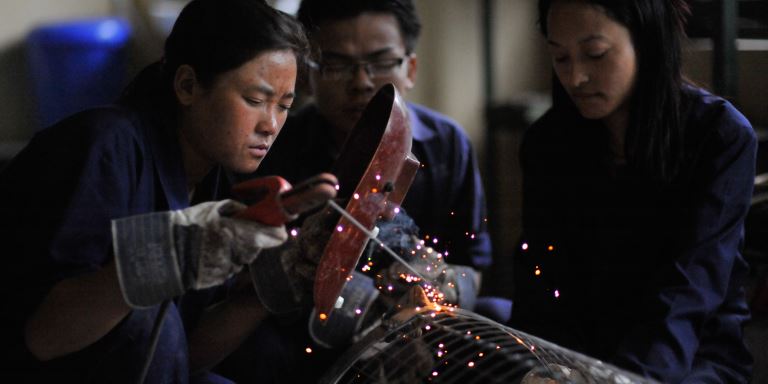 Here is what works: quotas, training, skills matching, mobility, and childcare leave policies.
Introduction
Women in Asia are on average 70% less likely than men to be in the labor force. This gender gap persists despite steady economic growth, increased access to education, and the desire of most working-age women to become employed.
The current gender imbalance in the workforce in Asia and the Pacific is a misallocation of talent that limits productivity and curbs economic growth. Estimates show that the removal of gender bias in education, the labor market, and the household in a typical Asian economy would increase per capita income by 30% and aggregate income by 6% over a generation.
A recent Asian Development Bank study, Female Labor Force Participation in Asia: Key Trends, Constraints and Opportunities, examines the factors that have prevented women from entering the workplace and outlines a range of policies to reverse the trend.
Continue reading
Indonesia
,
Pakistan
,
People's Republic of China
,
Republic of Korea
,
Education
,
Gender
Last updated: December 2016
---
Disclaimer
The views expressed in these articles are those of the authors and do not necessarily reflect the views of the Asian Development Bank, its management, its Board of Directors, or its members.
---
Was this article useful?
---