INSIGHT
How Can Asian Banks Navigate the Uncertain Macro Environment?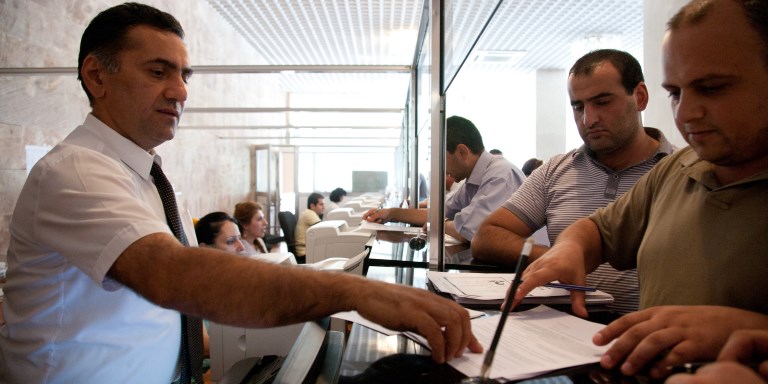 Embracing small business banking opportunities, and tackling operational efficiency, data and technology challenges can help Asian banks weather the storm.
Introduction
The Asian banking sector can claim an outstanding record from past years; however, a new report casts doubt on whether the sector's outstanding performance can be maintained with any certainty in the coming years.
The sector has expanded its size, measured in total assets, by about 70 percent since the global financial crisis. Asian banks today account for 40 percent of total global assets, compared to 27 percent in 2009, partly as a result of North America and Europe reducing their risk-weighted assets. In addition, Asian banking has achieved this top-line growth while maintaining its return on equity (ROE) above 10 percent—a clear premium compared to other regions.
The report outlines a much less predictable future for the Asian banking sector and creates a sense of urgency to act based on the following:
Macroeconomic growth is slowing down
Past growth has pushed debt/GDP ratios into critical territory
Non-performing loans (NPLs) are rising
Global trade and capital flows are being challenged in light of a strengthening U.S. dollar and looming protectionism
Digital disruption is challenging traditional business and operating models
As a result, metrics, such as net interest margin (NIM), are coming under pressure, and confidence in Asian banking has been dented. Compound annual growth rates (CAGR) in assets have slipped to around 5-7 percent compared to nearly 10 percent in the recent past. Banks will need to work with even lower baseline growth scenarios in the next few years—which will cause declines in ROE.
This report was adapted from content featured in BRINK ASIA.
Continue reading
Finance sector development
Last updated: May 2017
---
Disclaimer
The views expressed in these articles are those of the authors and do not necessarily reflect the views of the Asian Development Bank, its management, its Board of Directors, or its members.
---
Was this article useful?
---