EXPLAINER
Blended Learning and e-Learning, Explained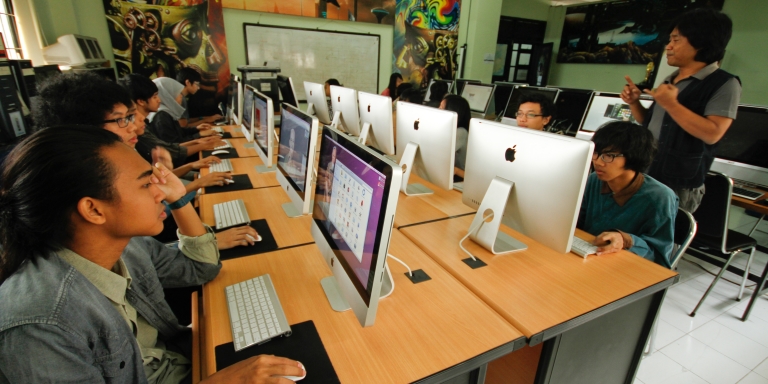 How technology is used in and outside the classroom to improve access to education
Introduction
The widespread use of the internet and the revolution in information and communication technology (ICT) have led to new methods in teaching and learning, such as blended learning and e-learning.
There are about 3.4 billion internet users in the world, close to half of the world's population. They access the internet through personal computers, tablets, and around 1.4 billion smartphones.
Research estimates that 200 million people will use online learning in 2018, compared to 60 million in 2013. Benefits seem strongest when online learning is coupled with (not replacing) face-to-face learning, with blended learning perceived to be more effective than face-to-face learning for problem solving skills (20%) and for recalling facts (13%).
Continue reading
Education
,
Information and communication technology
Last updated: April 2017
---
Disclaimer
The views expressed in these articles are those of the authors and do not necessarily reflect the views of the Asian Development Bank, its management, its Board of Directors, or its members.
---
Was this article useful?
---