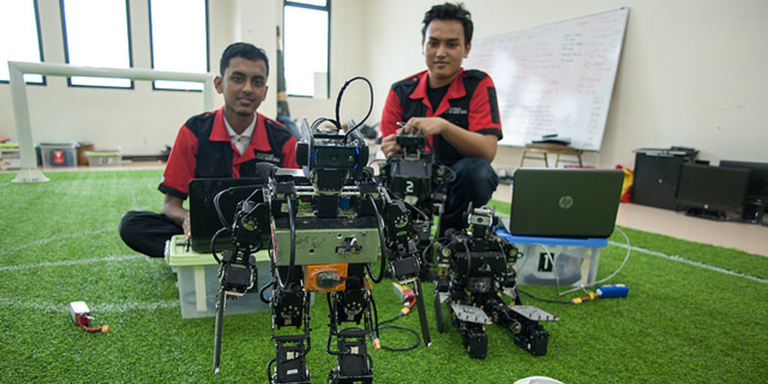 The Fourth Industrial Revolution is changing, as well as challenging, the way people learn.
Published:
08 January 2018
Overview
New technologies being ushered by the Fourth Industrial Revolution are fundamentally changing the way we live, work, and relate to one another. In the field of education, these technologies are unlocking new opportunities for learning, just as they are also challenging people about the way they learn, unlearn, and relearn.
Trends and Challenges
From virtual reality to predictive analytics and from online boot camps to interactive simulations—technology is paving new ways to enhance educational access around the world.
At the Asian Development Bank's 7th International Skills Forum, Paul Kim, chief technology officer and assistant dean of the Stanford Graduate School of Education, said artificial intelligence—the new engine that is going to launch the Fourth Industrial Revolution—is the major disruptor in education.
He said human beings must have the capability to "reboot" their minds and "learn to unlearn and relearn." He cited these trends posing major challenges to both learners and education providers as the world surges ahead into the Fourth Industrial Revolution:
World Economic Forum. 2016. Fourth Industrial Revolution Explained. Business report. 15 January.
Insight: Five Ways to Use Information and Communication Technology for Education
Insight: A Successful Example of How to Shift to Cyberlearning
Event: 7th ADB International Skills Forum
---