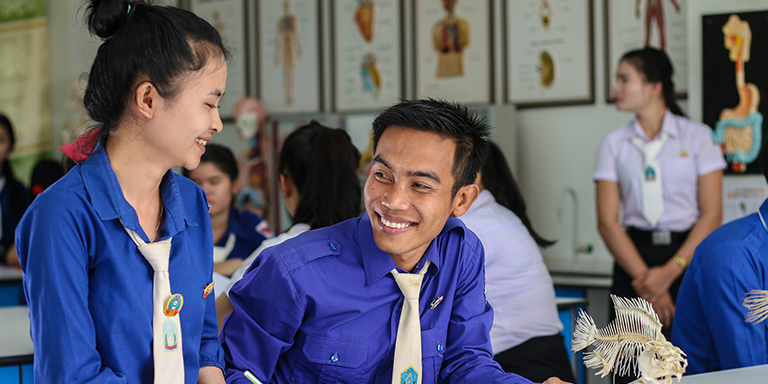 Higher education institutions are successfully using collaborative models to meet the development challenges of the future.
Overview
Higher education institutions are forging partnerships and collaborations to meet the current and future demands of the workplace.
Key Findings
Thanks to growing internationalization and technological advancements, institutions offering higher education programs can now tap opportunities beyond their national borders to partner and collaborate.
At the Asian Development Bank's 7th International Skills Forum, four institutions presented various models of cooperation in the national, regional and global levels to meet current and future skills demand.
Conclusion
Higher education institutions are successfully tapping partnership models to promote greater mobility of faculty and students, attract diverse students, raise curriculum development standards, promote research and innovation, enhance their industry exposure, and raise their international profile and reputation.
Resources
M. King. 2015. Why Higher Ed and Business Need to Work Together. Harvard Business Review. 17 July.
R. Lytie. Infographic: Higher Education Partnerships. EY Parthenon.
Related Links
---
Last updated: January 2018