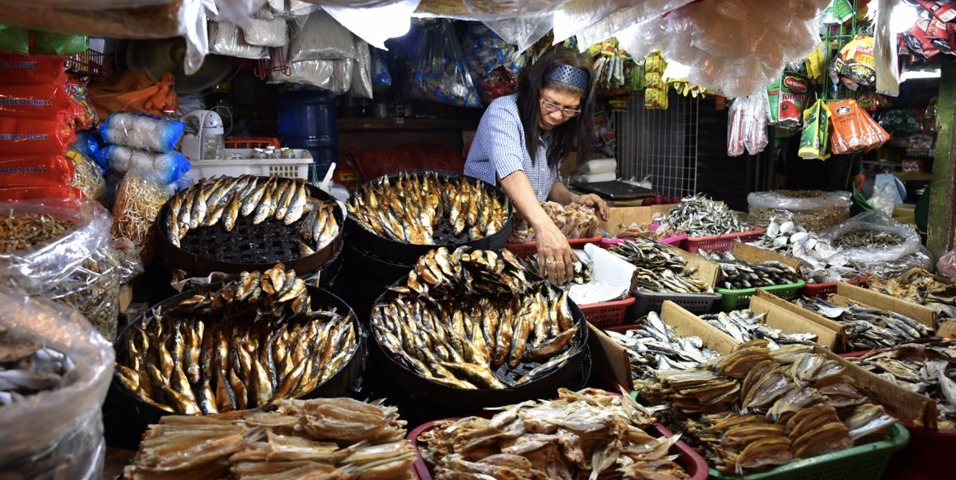 Empowering women to take greater control over their resources would give them the tools for lifelong change.
Published:
29 October 2019
Introduction
A flagship social protection program supported by ADB implemented in the Philippines was designed with women's empowerment at its core. Women were directly targeted in this cash transfer program focusing on improving the health and education of poor families. Bank accounts were opened under women's names, given strong evidence that this would lead to better investments in household expenses, such as more nutritious food, and better education and health care outcomes for their children.
This article is adapted from Development without Women Is Not Development: Why Gender Matters to Asian Development Bank.
Analysis
Giving Conditional Cash to Women
In 2008, the Government of the Philippines launched the cash transfer program known as Pantawid Pamilyang Pilipino Program or 4Ps. It was characterized as the largest poverty reduction and social development program by the government. Funded by the ADB Social Protection Support Project, this program covered 4.3 million poor households by 2016.
The 4Ps cash grants were paid to poor households with children up to age 14 years and/or pregnant women: 500 pesos ($9.61) per month for health care and 300 pesos ($5.77) a month per child for a maximum of three children for a 10-month school year. The cash grants were given for 5 years, as long as the household met the conditions and were paid directly into bank accounts opened in the name of each female recipient. As of April 2017, there were 4,117,218 poor household beneficiaries in 143 cities and 1,484 municipalities in 79 provinces in all 17 regions nationwide. Women comprised 88.2% of grant recipients.
Going Further to Empower Women
A Technical Assistance for Strengthened Gender Impacts of Social Protection Project was designed in 2010 as a complementary activity to support the 4Ps initiative in 30 villages in 10 municipalities in the Luzon (northern), Visayas (central), and Mindanao (southern) regions. Focus-group discussions were arranged as part of the beneficiary-level gender assessment. The technical assistance (TA) activities encompassed (i) participatory gender audits of the 4Ps implementation process and impacts, (ii) drafting community-driven gender action plans based on the specific needs of beneficiaries, and (iii) small grants to municipalities to follow through on the gender action plans.
Implication
Carrying on the Project's Achievement
Women beneficiaries, who formed the community support groups against violence, met to discuss how to continue their advocacy work to raise awareness within their communities on such issues as domestic violence and how to ensure more women can benefit from the 4Ps. Many women noted that their family relations are improving. They also said the regular sessions helped them gain the confidence to interact with others and speak before a group.
The women interviewed in monitoring visits said the training and family development sessions on domestic violence were a tremendous help because women now know what to do and where to go in the event of violence. The activities contributed to (i) raising community members' consciousness that domestic violence is wrong and they can act to prevent it, and (ii) mobilizing women and community members on what they can do to address cases of domestic violence. Barangay officials' participation in the training helped them understand their obligations to act on these issues. Women pointed out that, after the training, husbands in reported cases of violence were summoned and asked to promise through a written agreement that they would not beat their wives again.
The social protection programs contributed toward improved survival, health, and education of girls and pregnant women. In addition, the cash transfers directly paid to mothers provide recognition of women's unpaid labor and can help increase women's bargaining power within households. There was indication of significant potential within the project to support social equity and women's empowerment, including (i) provision of knowledge and skills through family development sessions, (ii) engendering increased confidence and self-esteem among women, (iii) increased social interactions and greater participation of women in communal and public life, (iv) mobilization of mothers' and women's groups to address their needs and concerns, and (v) promotion of savings and enabling women to invest in livelihood-enhancing activities.
As a result of this project, thousands of women in various communities are more informed now of their rights and entitlements. Many also gained new livelihood skills to earn better incomes and/or are active in their communities. And for many women, a bank account set up in their name to receive conditional cash transfer payments was significantly empowering.
Ultimately, the project mobilized women to be leaders and implementers of community activities and trained women in livelihood skills aligned with potential employment and markets within the communities.
ADB. Philippines: Social Protection Support Project.
ADB. Strengthening Gender Impacts of Social Protection in the Philippines.
---