The lack of a dedicated financial mechanism to address climate-related loss and damage underscores the need for innovative ways to address this funding gap.
Introduction
There is a need for more innovative tools to finance initiatives that address loss and damage associated with climate change impacts given woefully inadequate funding and lack of formal mechanisms to help vulnerable countries. According to the World Bank, the global price tag of adapting to climate change would reach $70 billion to $100 billion annually by 2050.
The 2016 Forum of the Standing Committee on Finance of the United Nations Framework Convention on Climate Change (UNFCCC) in Manila called for more discussions on funding for loss and damage from innovative and new sources.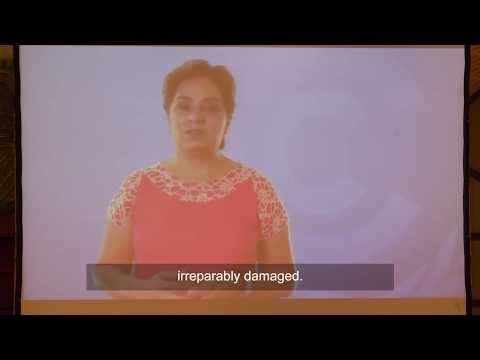 In her welcoming remarks, UNFCCC Executive Secretary Patricia Espinosa noted the need for financial instruments to help the vulnerable. "Financial instruments to address loss and damage must be forged in collaboration with investors and insurers, [and] those who will face many of the frontline financial impacts from climate change. Together, we can build the instruments of response. The global response to climate change is about improving the lives of billions of people. And that simply is not possible if lives and livelihoods are lost or irreparably damaged."
She urged participants to look at instruments that are best suited for various economic sectors, vulnerability profiles, and national circumstances, and turn theory into practical products that fit countries' financial architecture.
The call for urgency comes as the world grapples with increasing frequency and intensity of natural disasters. In the past 10 years alone, extreme weather events worldwide have caused 346,070 deaths, affected 1.98 billion people, and resulted in direct physical damage totaling $924.097 billion, according to statistics from the EM-DAT International Disaster Database.
Meanwhile, the 2015 United Nations Global Assessment Report on Disaster Risk Reduction reported that the economic costs of disasters average $250 billion to $300 billion annually.
The Executive Committee of the Warsaw International Mechanism for Loss and Damage Associated with Climate Change Impacts has called for submissions on best practices, challenges, and lessons learned in relation to financial instruments that may be used to address loss and damage associated with climate change impacts. It received submissions on a wide range of financial instruments. These include resilience bonds, attribution bonds, blue bonds, sea level rise bonds, district development fund, disaster risk financing analytics single donor trust fund, forest resilience bonds, fossil fuels levy, carbon pricing, natural capital financing facility, and remote sensing-based information and insurance for crops in emerging economies, among others. Some of these instruments may already be used, but many are still under development.
Existing Funding Schemes
The following existing funding schemes may be applicable for addressing loss and damage associated with climate change impacts.
Emerging Financial Instruments
The following instruments are still under development:
Resources
Centre for International Government Innovation. 2016. Thinking Outside the Boat about Climate Change Loss and Damage. Washington, DC.
Climate and Development Lab, Brown University International Centre for Climate Change and Development. 2016. Financing Options for Loss and Damage: A Review and Roadmap. Rhode Island, USA.
Re.bound. 2015. Leveraging Catastrophe Bonds as a Mechanism for Resilient Infrastructure Project Finance. San Diego, CA.
UNFCCC. 2012. A Literature Review on the Topics in the Context of Thematic Area 2 of the Work Programme on Loss and Damage: A Range of Approaches to Address Loss and Damage Associated with the Adverse Effects of Climate Change. Bonn.
UNFCCC. 2016. Information Paper: Best Practices, Challenges and Lessons Learned from Existing Financial Instruments at All Levels that Address the Risk of Loss and Damage Associated with the Adverse Effects of Climate Change. Bonn.
Explainer: Understanding Different Approaches to Managing Climate Change Risks
Explainer: Ways to Pay for Climate-Related Loss and Damage
Explainer: Catastrophe Bonds Explained
Explainer: What Countries Are Doing to Protect against Climate-Related Loss and Damage
Explainer: Mobilizing Contingency Funds for Climate-Related Disasters
Explainer: Key Lessons for Addressing Unavoidable Impacts of Climate Change