SUMMARY
What Can We Learn from Thailand's Approach to Urban Development?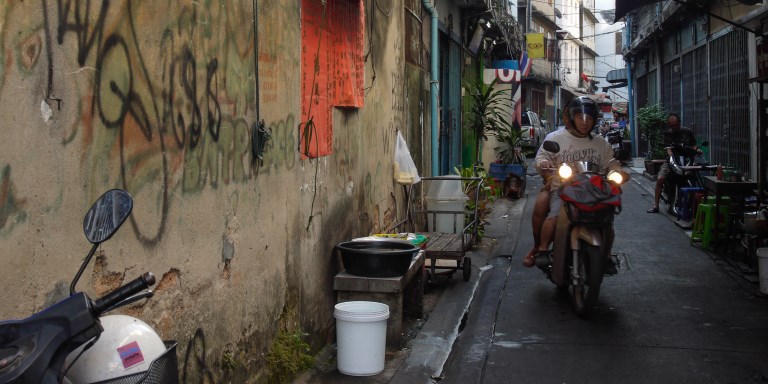 Subsidies, housing grants, educational programs and the leveraging of economies of scale are being used to benefit poor urban dwellers.
Overview
Urbanization can become an effective fulcrum of development if opportunities and benefits trickle down and reach society's most vulnerable sectors. Unfortunately, there is a tendency to overlook the welfare of the people, particularly their access to basic social services.
At the 2016 Asian Development Bank-Asian Think Tank Development Forum in New Delhi, Nonarit Bisonyabut, research fellow at the Thailand Development Research Institute Foundation, shares the experience of Thailand in dealing with the challenges of sustainable urbanization.
Continue reading
Thailand
,
Environment
,
Urban development
Last updated: February 2017
---
Disclaimer
The views expressed in these articles are those of the authors and do not necessarily reflect the views of the Asian Development Bank, its management, its Board of Directors, or its members.
---
Was this article useful?
---