SUMMARY
Georgia's Untapped Urban Potential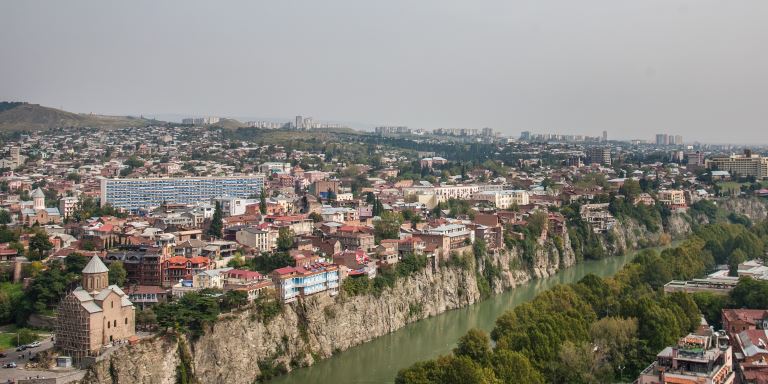 Systematic and sustainable urban development will help support Georgia's national strategy for unlocking its full growth potential through urban planning and balanced regional development.
Overview
Georgia, located in the Southern Caucasus at the crossroads of Europe and Asia is an important transit corridor for Central and West Asia and a vital point for regional trade. This summary of an ADB publication looks at how meeting urban development challenges can help support the country's national plan for inclusive growth, allowing it to fully benefit from its strategic geographic location.
In 2014, the Government of Georgia approved the Socio Economic Development Strategy of Georgia, (Georgia 2020), which sets out its plans for achieving inclusive and sustainable national economic growth through to 2020.
To support the Government in achieving its objectives, ADB organized an urban visioning and stakeholder consultation workshop in December 2014, at ADB's Georgia Resident Mission. This was actively attended by government officials, development partner representatives, civil society representatives, academia and urban experts, with the goal of assessing Georgia's national urban needs.
Continue reading
Georgia
,
Urban development
Last updated: October 2016
---
Disclaimer
The views expressed in these articles are those of the authors and do not necessarily reflect the views of the Asian Development Bank, its management, its Board of Directors, or its members.
---
Was this article useful?
---