SUMMARY
Enhancing the Role of Business: Myanmar's Roadmap for Economic Transformation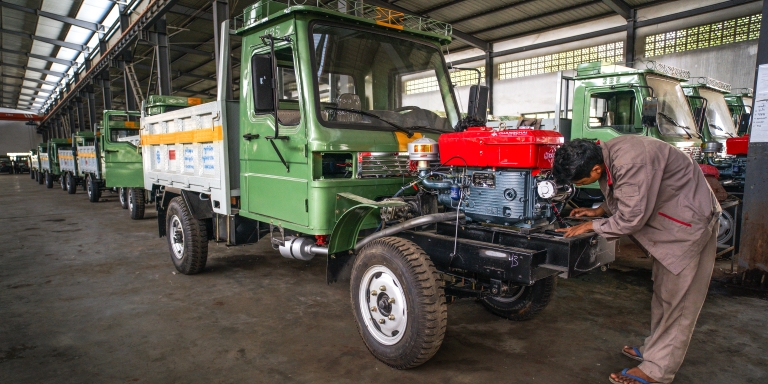 A policy action plan for Myanmar provides a step-by-step guide on how to stimulate private sector development.
Overview
A robust private sector is an essential ingredient for sustainable and inclusive growth.
In 2011, after decades of isolation, Myanmar began a series of reforms to help the country shift onto a new market-led growth path.
In mid-2015 the Government of Myanmar sought ADB assistance to draw up an action plan for developing the country's private sector.
ADB, using the resources of the Mekong Business Initiative and working with government, private sector and other partner stakeholders, prepared the Private Sector Development (PSD) Framework and Action Plan, which was released in 2016.
The plan details specific measures to be taken to help the private sector flourish. The measures reflect the unique local context and also incorporate regional and global best practices.
The plan serves as a transition document to guide the newly-elected government with ongoing business sector reforms.
The government will shortly announce a high-level PSD Committee, building on the findings of the PSD Framework and Action Plan.
It provides a useful model for other countries seeking to make similar efforts at private sector reform.
Continue reading
Myanmar
,
Economics
,
Private sector development
Last updated: November 2016
---
Disclaimer
The views expressed in these articles are those of the authors and do not necessarily reflect the views of the Asian Development Bank, its management, its Board of Directors, or its members.
---
Was this article useful?
---