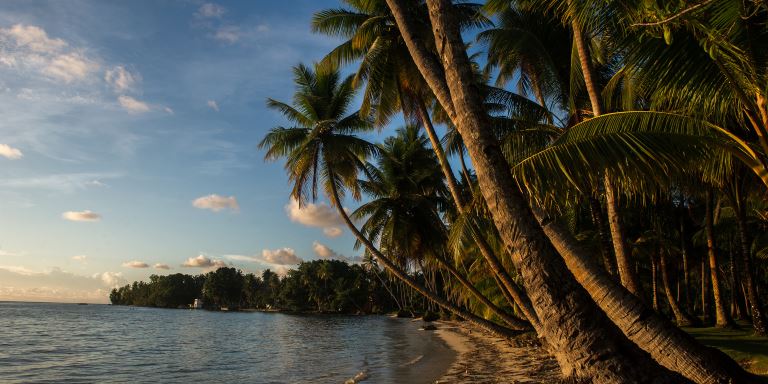 An analysis of tourism data in Pacific shows the importance of traveler wealth, distance and infrastructure on tourist arrivals.
Introduction
International tourist arrivals in 2014 reached about 1.14 billion worldwide, up by 4.7% from 2013. Of this, the Pacific received a 5.9% share. Tourist arrivals are forecast to grow by 5% in 2015—equivalent to an additional 547,000 international visitors (Pacific Asia Travel Association 2015). About 3% of these additional trips, or roughly 16,500 additional international arrivals, are forecast for Pacific destinations. This growth is seen to continue in the long run.
Tourism represents a dominant economic sector for a few Pacific countries (e.g., the Cook Islands and Palau), and the list of countries with the highest ratios of tourism receipts to gross domestic product (GDP) includes Vanuatu, Samoa, and Fiji (Culiuc 2014). Given the importance of tourism to many Pacific economies, it is useful to try to assess the factors driving visitor flows. In a number of recent journal articles, the gravity model, a commonly used analytical approach applied in empirical studies of trade flows, has been adapted to study visitor arrival flows.
This brief offers an initial examination of tourism flows to selected Pacific ADB developing member countries (DMCs), using an adapted version of a simple gravity model based on the estimation approach of Anderson and Wincoop (2004). It begins with an overview of the estimation model used to assess drivers of visitor flows into the Pacific. It then discusses the data used in the analysis, and concludes with a discussion of the estimation results and their implications.
Continue reading
Industry and trade
Last updated: December 2015
---
Disclaimer
The views expressed in these articles are those of the authors and do not necessarily reflect the views of the Asian Development Bank, its management, its Board of Directors, or its members.
---
Was this article useful?
---