POLICY BRIEF
Preparing for El Niño: Policy Options for Indonesia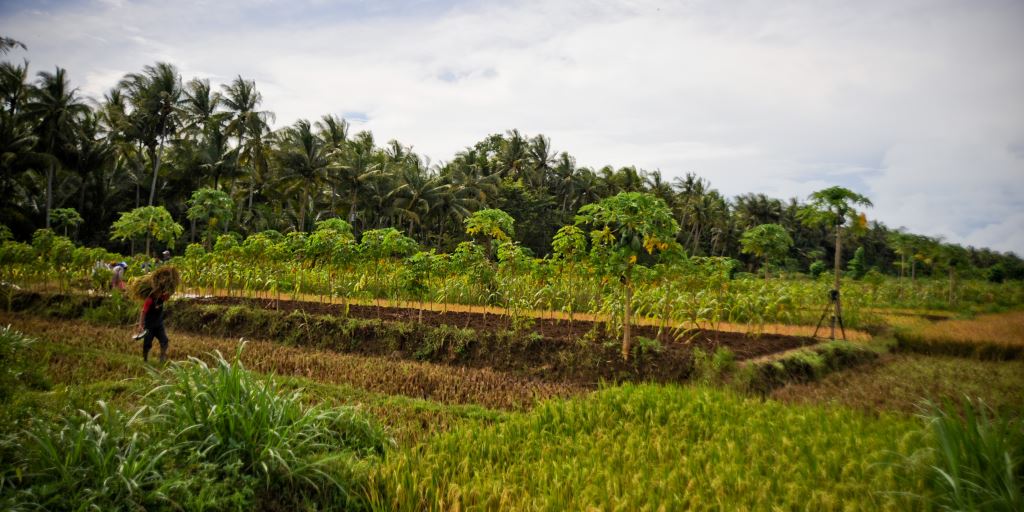 Indonesia could reduce the impact of a prolonged El Niño by easing food import restrictions and strengthening social protection and food security.
Introduction
El Niño refers to a periodic warming of the central and eastern equatorial Pacific Ocean. The movement of warm ocean water to the eastern Pacific Ocean affects temperatures and rainfall patterns. For Indonesia, the main consequence of El Niño is extended drought conditions.
The National Oceanic Atmospheric Administration (NOAA) in the United States reported that sea-surface temperature anomalies increased in June 2015 in the equatorial Pacific Ocean. In addition, NOAA predicted that sea-surface temperature anomalies would continue to increase and that there was an 80% chance that El Niño would last until mid-2016. There is also an increasing chance that this El Niño would be the strongest since the 1997–1998 event. The Indonesian Meterology, Climatology and Geophysics Agency warned that the dry season could last longer this year than in previous years as a result of El Niño.
There are already signs that El Niño is adversely affecting the food situation. It is estimated that some 18 provinces will be adversely affected by El Niño, including some of the major food producers—West Java, Central Java, East Java, North Sumatera, and Nusa Tenggara Timur. Planting has already been delayed for the second rice crop in much of Java, and farmers nationwide are experiencing water shortages.
The extended dry season is already contributing to forest fires in many parts of the country. Some 308 hotspots have been detected in Sumatra, with Riau being the most affected province, having some 122 hotspots. As of July 27, hot spots had also been detected in South Sumatra (59), Jambi (58), North Sumatra (25), West Sumatra (19), Bangka Belitung (9), and Lampung (5).
Continue reading
Indonesia
,
Agriculture and natural resources
,
Economics
,
Social development and protection
Last updated: August 2015
---
Disclaimer
The views expressed in these articles are those of the authors and do not necessarily reflect the views of the Asian Development Bank, its management, its Board of Directors, or its members.
---
Was this article useful?
---