POLICY BRIEF
Informal Sector Growth and Employment in the Pacific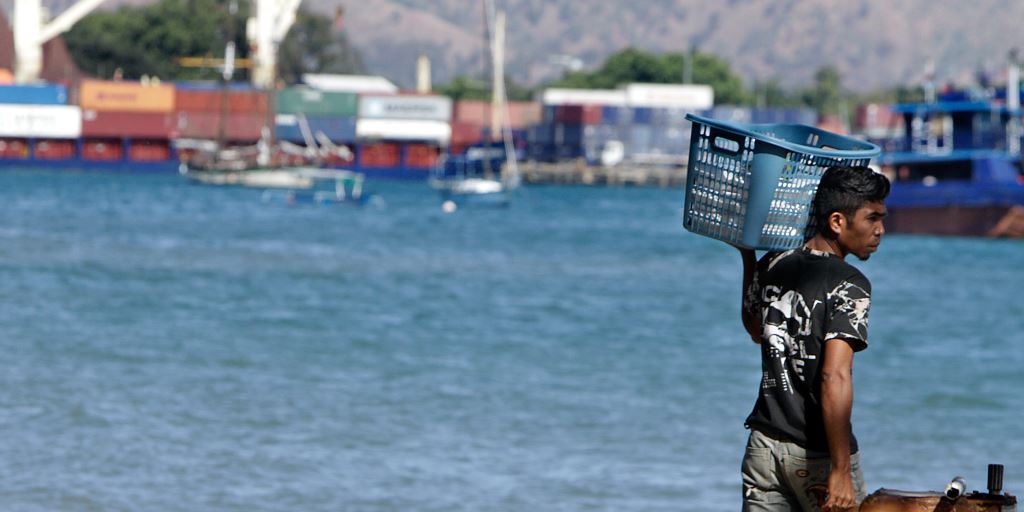 This policy brief underscores the need to facilitate the transition of businesses from the informal to the formal sector to generate more jobs in the Pacific.
Introduction
One of the Pacific economies' distinctive characteristics is the informal sector's significant contribution to growth and employment. The informal sector is broadly characterized as "unregistered and/or small unincorporated private enterprises engaged in the production of goods and services" (ILO 1993). Typically, informal business operations are small scale, without contractual arrangements and division between capital and labor, and generate income and employment exclusively for the persons concerned. In this analysis, the informal sector includes subsistence agriculture.
Subsistence workers account for a significant proportion of total employment in developing member countries (DMCs) of Asian Development Bank in the Pacific (Table 1). They constitute more than half of total employment in the Federated States of Micronesia, Solomon Islands, Timor-Leste, and Vanuatu.
The sheer size of subsistence employment has at least two implications. First, the informal sector essentially serves as a natural economic shock absorber. It allows workers to exit the formal sector temporarily and, rather than being unemployed, earn subsistence income. Therefore, low unemployment rates in some Pacific DMCs (e.g., Solomon Islands, Timor-Leste, Tonga, and Vanuatu) should be interpreted with caution because it may mask a high incidence of underemployment.
Secondly, the informal sector's disproportionately large role in the labor market poses a pressing challenge to sustainable growth and development in Pacific DMCs. Subsistence workers have no access to employment protection and external credit, and are financially vulnerable to shocks. Except in Papua New Guinea, there is no legislation recognizing the informal sector's contribution to subsistence employment in Pacific DMCs.
The absence of legislative and policy frameworks to systematically address subsistence labor development hampers improvements in overall labor productivity and business operations.
Table 1: Contribution of informal sectors to employment
Country
Employment ('000)
Unemployment
(% of labor force)
Subsistence workers
('000)
% employed
Year/Source
Cook Islands
6.2
8.2
0.1
1.8
2011 Census
Fiji
369.3
6.9
8.3
22.5
2010-2011 EUS
Kiribati
28.0
30.6
7.8
27.7
2010 Census
Marshall Islands
11.1
30.9
0.4
3.5
1999 and 2011 Census
Micronesia, Fed. States of
31.3
16.2
16.4
52.4
2010 Census
Nauru
3.1
23.0
0.1
4.1
2011 Census
Palau
8.4
4.1
0.2
2.0
2012 Census
Papua New Guinea
2,713.1
6.4
1,112.4
41.0
2009 HIES
Samoa
40.7
5.7
14.5
35.6
2011 Census
Solomon Islands
220.0
3.2
170.7
77.6
2009 Census
Timor-Leste
284.2
3.6
198.5
69.8
2010 LFS
Tonga
30.2
1.1
8.6
28.6
2011 Census
Tuvalu
4.2
16.3
1.8
43.0
2004-2005 HIES
Vanuatu
108.9
4.6
65.0
59.6
2009 Census
Continue reading
Industry and trade
,
Social development and protection
Last updated: July 2014
---
Disclaimer
The views expressed in these articles are those of the authors and do not necessarily reflect the views of the Asian Development Bank, its management, its Board of Directors, or its members.
---
Was this article useful?
---