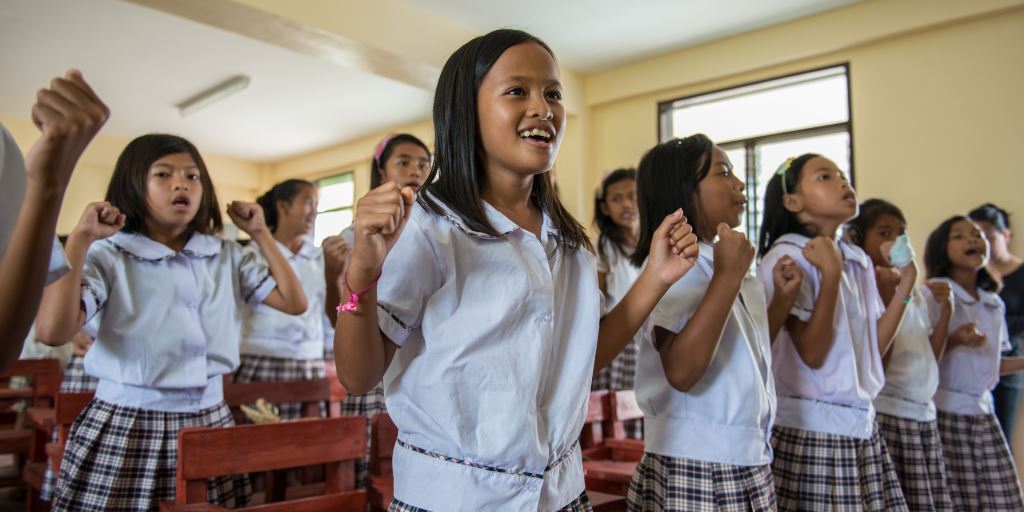 In the Philippines, targeted cash grants to help poor students finish high school could double their potential income and lift them out of chronic poverty.
Introduction
Over the past 2 decades, conditional cash transfer (CCT) programs have been widely implemented around the world, particularly in Latin America. CCTs are an investment in human development that pays off when healthier and better educated young people grow up to get better jobs and break out of poverty.
In the Philippines, the Department of Social Welfare and Development (DSWD) piloted and expanded a CCT program, which has become the cornerstone of social protection reforms. Major development agencies, including the Asian Development Bank (ADB), have provided loans and technical assistance to support the expansion of the program and to strengthen related systems and capacities.
Statement of issue
Despite strong economic growth that averaged 6.2% during 2010–2014, poverty reduction has been slow in the Philippines. The country's poverty incidence was reduced from 28.6% in 2009 to 24.6% in the first semester of 2013,1 but it rose to 26.3% in the same period in 2015.2
When the CCT was conceived, one of the key causes of poverty in the Philippines was chronic underinvestment in human capital, especially health and education. Aside from low public spending in the social sectors (particularly social assistance programs), efforts to reduce poverty and improve human development were impeded by weak poverty targeting systems and a lack of policy and institutional coordination.3
DSWD introduced the CCT program called Pantawid Pamilyang Pilipino Program (Bridging Program for the Filipino Family) through a small pilot with 6,000 families in 2007. The program was launched nationwide in 2008 to provide regular cash grants to chronically poor households with children aged 14 and under. Eligible families were identified by the National Household Targeting System for Poverty Reduction, later rebranded as the Listahanan. Initially, beneficiaries were to get the grants for a period of 5 years. The original conditions were that families send children ages 14-16 to school, that children and pregnant mothers visit health centers, and that the grantees attend monthly family development sessions.
As of the end of 2015, the Pantawid program covered nearly 4.4 million households.
As part of an ADB-supported technical assistance project, a 2013 report by social development specialists and education economists examined the feasibility of extending the 5-year period for CCT beneficiaries. It also looked into the feasibility of expanding the program to cover not only children up to age 14, as originally designed, but continuing benefits for older children in high school.4
Continue reading
Philippines
,
Education
,
Poverty
,
Social development and protection
Last updated: May 2016
---
Disclaimer
The views expressed in these articles are those of the authors and do not necessarily reflect the views of the Asian Development Bank, its management, its Board of Directors, or its members.
---
Was this article useful?
---