POLICY BRIEF
Excess Capacity in the People's Republic of China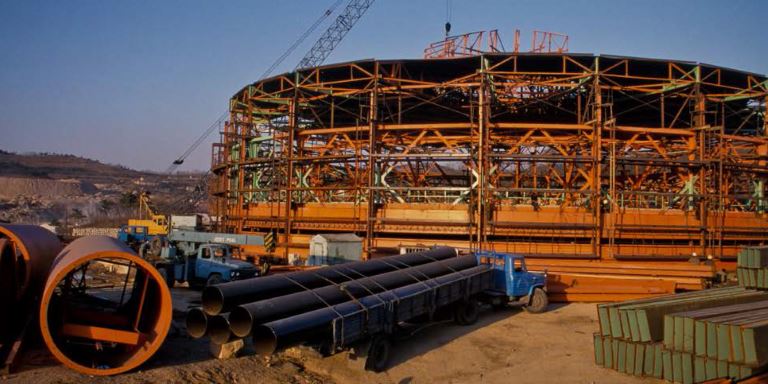 An analysis of excess capacity in the People's Republic of China looks at the factors that contributed to overinvestment in manufacturing.
Introduction
Since the 1990s, manufacturing in the People's Republic of China (PRC) encountered several rounds of excess production capacity. To address this issue, the government has taken a series of measures over time in the areas of administrative management, industrial development policies, environmental regulations, and monetary policies.
During 2007-2013, managing excess capacity was flagged as one of the key government tasks at each of the annual central economic work conferences. At the conference in December 2013, the government clarified that capacity utilization in the steel, cement, aluminum, plate glass, and shipbuilding industries were all below 75%, and decided to bring capacity utilization back to normal.
Four options for this were proposed:
boosting domestic demand to absorb excess capacity
boosting external demand through a "go global" strategy
using mergers and acquisitions to reduce excess capacity through consolidation
strengthening and better enforcing environmental and energy efficiency standards to eliminate some capacity.
Although there is no consensus on the definition of excess capacity and how to measure it, historical data for the US (1967-2013), 17 Eurozone countries (1991-2013), Japan (1978-2013), Korea (1988-1998), Brazil (2005-2012) and Taipei,China (1981-2007) suggests that the normal capacity utilization rate is between 79% and 83%. A level of capacity utilization above 90% then implies capacity shortage while below 75% implies significant excess capacity.
Continue reading
People's Republic of China
,
Economics
,
Governance and public sector management
,
Industry and trade
Last updated: January 2016
---
Disclaimer
The views expressed in these articles are those of the authors and do not necessarily reflect the views of the Asian Development Bank, its management, its Board of Directors, or its members.
---
Was this article useful?
---