POLICY BRIEF
Economy-wide Impact of a More Efficient Tanjung Priok Port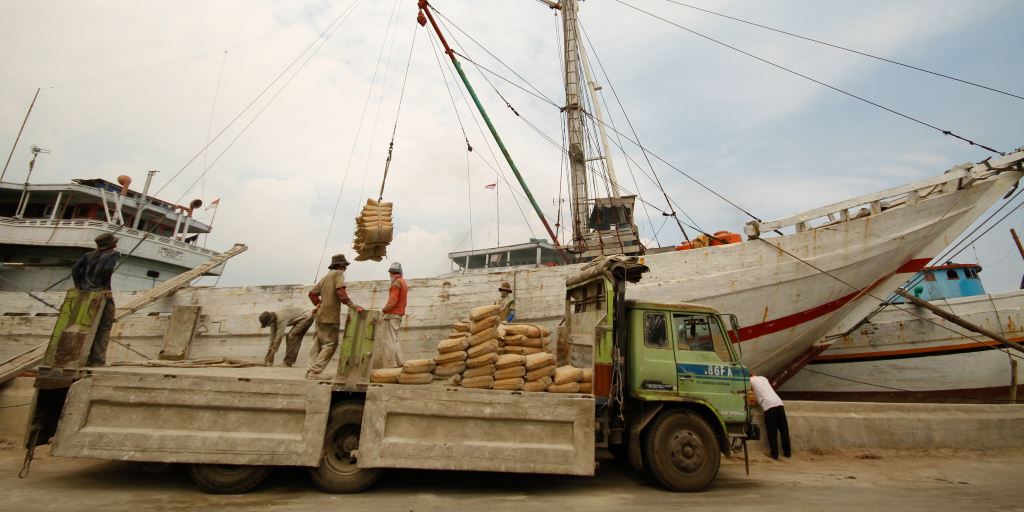 A study shows reducing clearance times at Indonesia's Tanjung Priok port in addition to expanding the port will contribute about 1.1% to GDP.
Introduction
Indonesia's growth has long been constrained by sluggish infrastructure development. An often-cited example of this is Tanjung Priok port, which serves more than two-thirds of the country's international trade.
The port was developed over 100 years ago and has since undergone only a few minor extensions. It is now struggling to deal with rising container traffic, while container dwell time has increased consistently since 2010, reaching 8 days in 2014, which is triple the dwell time of the most efficient port in Southeast Asia. This situation has added significant costs and delays to both importers and exporters. Contrary to popular perception, the hard infrastructure of Tanjung Priok is not the largest contributor to increased dwell time. The main cause of the increased dwell time is the port's soft infrastructure.
This paper has two objectives: first, to examine the causes of the increased dwell time and identify solutions, and second, to analyze economy-wide benefits of improved efficiency in Tanjung Priok using IndoTERM, a bottom-up and dynamic computable general equilibrium model for the Indonesian economy.
The findings of the analysis suggest that a 50% improvement in Tanjung Priok's efficiency over the next 5 years will generate additional national growth of about 1.1%. Jakarta and its surroundings will benefit the most from this improvement, while other regions trading with Jakarta will also benefit.
Continue reading
Indonesia
,
Industry and trade
,
Transport
Last updated: October 2015
---
Disclaimer
The views expressed in these articles are those of the authors and do not necessarily reflect the views of the Asian Development Bank, its management, its Board of Directors, or its members.
---
Was this article useful?
---