POLICY BRIEF
Balanced Development of Secondary Cities Key to Overcoming Asia's Urban Challenges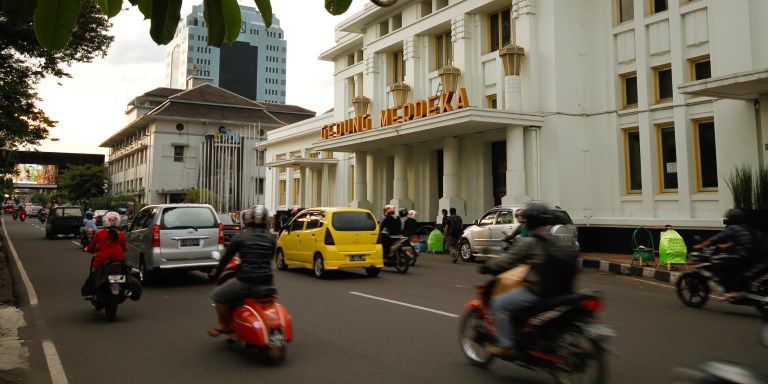 Asia's rapid urbanization requires the balanced and holistic development of second-tier cities and towns to release pressure from congested megacities.
Introduction
Statement of Issue
Rapid urbanization is recognized as a defining feature of the 21st century, turning the attention toward the quality and nature of future cities and sustainable communities around the world. Asia's urbanization is unique as it is happening at a pace faster than any other region, resulting in unprecedented growth in the number of urban dwellers and densely populated megacities.
The global development challenges, and in particular Asia's urban challenges, are daunting and often conflicting, with rising demand for resources and services, growing consumption patterns, the depletion of natural resources, increased air pollution, and more people vulnerable to climate disruptions. Cities have to cope with increased pressure on physical infrastructure, rapid environmental degradation, greater inequality, and reduced social cohesion.
The impacts of urbanization on growth and equality, and on both urban and rural poverty, are well documented, but do not discuss alternative models of development. While the relationship between urbanization and growth (and poverty reduction in general) is often well established, less is discussed about the forms and causes of newly emerging urban poverty and exclusion, and how they differ for different city sizes. The working paper "Regional Balanced Urbanization for Inclusive Cities Development: Urban-Rural Poverty Linkages in Secondary Cities Development in Southeast Asia", upon which this policy brief is based, analyzes how poverty can be reduced with balanced urbanization through the development of second-tier cities and secondary towns. It discusses the spatial growth patterns that have an impact on sustainable development and urban–rural poverty links.
Continue reading
Poverty
,
Urban development
Last updated: December 2016
---
Disclaimer
The views expressed in these articles are those of the authors and do not necessarily reflect the views of the Asian Development Bank, its management, its Board of Directors, or its members.
---
Was this article useful?
---