INSIGHT
A Surprising Strategy for Harnessing the Internet for Development
Insights
Why are digital dividends not spreading rapidly enough?
First, nearly 60% of the world's people are still offline and can't fully participate in the digital economy. There also are persistent digital divides across gender, geography, age, and income dimensions within each country.
Second, some of the perceived benefits of the internet are being neutralized by new risks. Vested business interests, regulatory uncertainty, and limited contestation across digital platforms could lead to harmful concentration in many sectors. Quickly expanding automation, even of mid-level office jobs, could contribute to a hollowing out of labor markets and to rising inequality. And the poor record of many e-government initiatives points to high failure of ICT projects and the risk that states and corporations could use digital technologies to control citizens, not to empower them.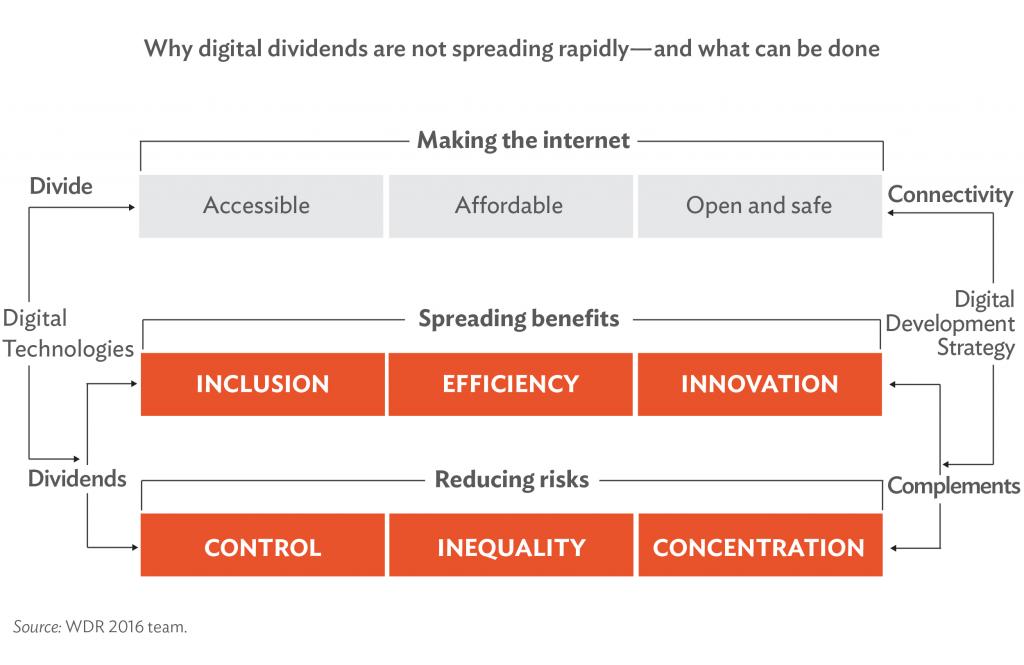 ---
Disclaimer
The views expressed in these articles are those of the authors and do not necessarily reflect the views of the Asian Development Bank, its management, its Board of Directors, or its members.
---
Was this article useful?
---