EXPLAINER
Three Steps to Tackle Traffic Deadlock: How the 'Avoid-Shift-Improve' Model Can Get Cities Moving Again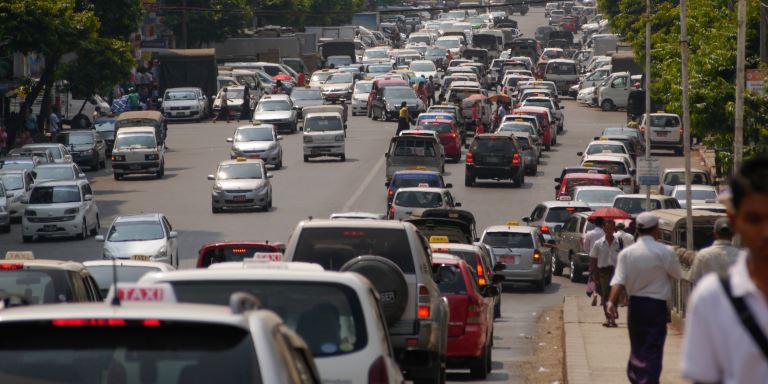 It takes just three steps--avoid, shift, and improve--for Asia's cities to solve their growing traffic gridlocks and get them moving again.
Introduction
Half the world's 23 megacities are in Asia, and many of these have expanded far beyond their carrying capacity. The region is also home to over 6,000 cities with over 200,000 inhabitants, many of which also experience their own traffic management challenges. The region's vehicle fleets have expanded rapidly, too, in many cities more than doubling over the past decade. This has brought many once-dynamic urban areas to a virtual standstill. The "Avoid-Shift-Improve" model promotes alternative mobility solutions and sustainable transport systems in order to tackle gridlock and get cities moving again.
Continue reading
Lao People's Democratic Republic
,
Mexico
,
Myanmar
,
People's Republic of China
,
Transport
Last updated: August 2016
---
Disclaimer
The views expressed in these articles are those of the authors and do not necessarily reflect the views of the Asian Development Bank, its management, its Board of Directors, or its members.
---
Was this article useful?
---