EXPLAINER
Advancing Knowledge Economies in Asia Through Education and Skills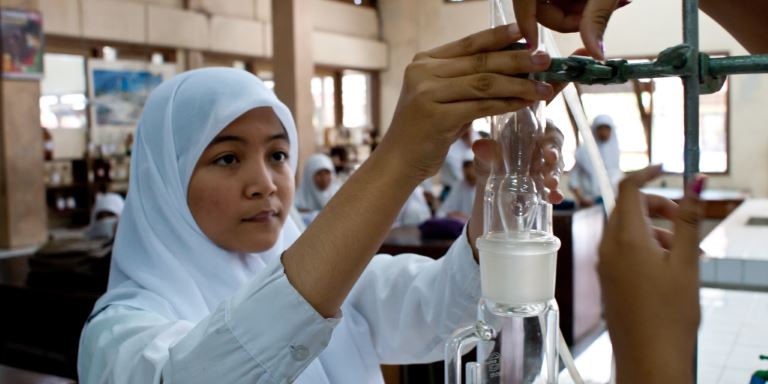 Developing Asia needs to make significant changes in education and skills development to become knowledge economies in order to achieve long-term growth.
Introduction
While emerging economies in Asia have enjoyed economic growth over the past three decades, the region's comparative advantages in labor and manufacturing are now fading as wages continue to rise and water and energy resources becoming increasingly costly.
Developing countries in the region will soon find it impossible to continue their successful trajectories as technology accelerates and changes the ways countries produce and trade.
In face of these challenges, building knowledge-based economies (KBEs) is essential for developing Asia to ensure strong and long-term growth and effectively prepare for the future challenges of an increasingly connected global economy. KBE describes an economy that uses information resources—skills, technologies, and processes—to achieve and accelerate economic growth potential.
One of the main pillars of KBEs is education and skills. It is imperative that developing Asian economies improve in these areas, especially since they are already struggling with poor quality of education and poor connection of education with labor markets and jobs.
Continue reading
Education
,
Information and communication technology
Last updated: October 2016
---
Disclaimer
The views expressed in these articles are those of the authors and do not necessarily reflect the views of the Asian Development Bank, its management, its Board of Directors, or its members.
---
Was this article useful?
---