CASE STUDY
Seoul Greenway: Revitalizing the Cheonggyecheon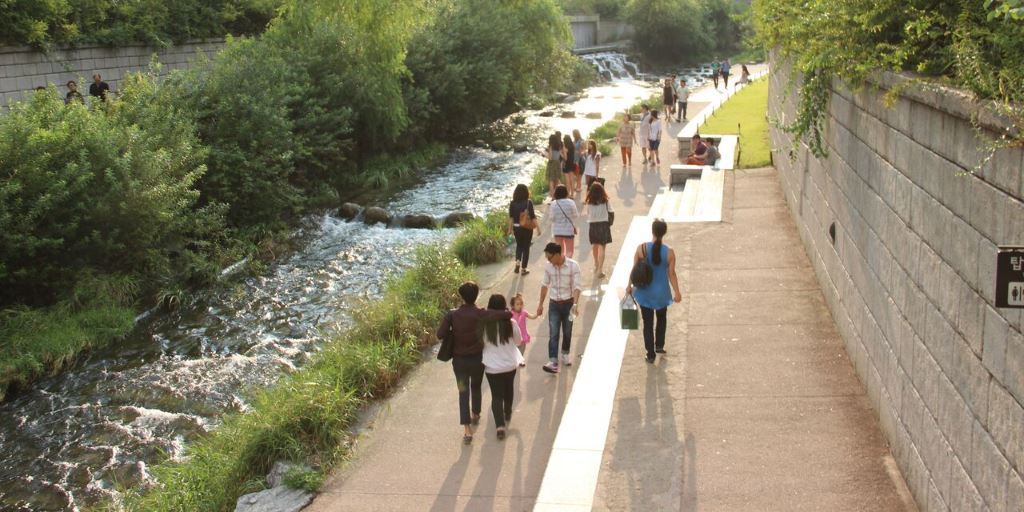 Seoul dismantles an old highway and revives a stream, the city, and local spirit, proving how mobility is not about raising roads but raising quality of life.
Overview
The Cheonggyecheon stream revitalization project in downtown Seoul is a triumph of urban renewal. The heart of the city is now a green waterfront park complemented with improved public transport, giving citizens with a better way of life.
Prior to restoration, Cheonggyecheon was a dilapidated roadway and expressway with more than 168,000 cars passing every single day. But instead of investing millions of dollars to upgrade this congestion-inducing and pollution-producing behemoth, the city government—in a landmark decision—opted to demolish it.
Then Mayor Lee Myung-bak, who eventually became the President of the Republic of Korea, led the project. Said to have contributed to his political win, the restoration turned Seoul into a global metropolis with a mind for sustainability.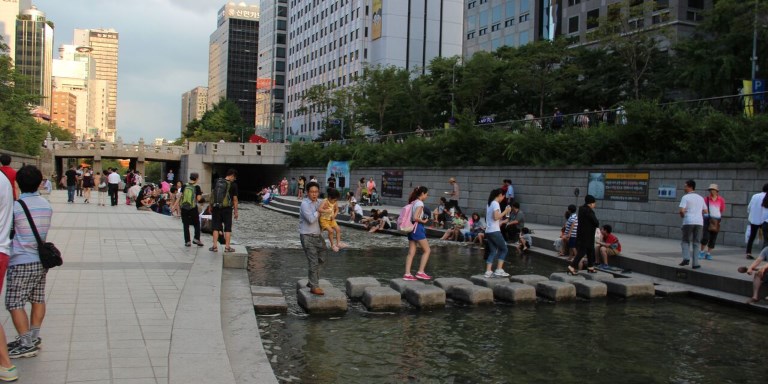 Project snapshot
July 2003: Highway demolition
September 2004: Construction
May 2005: Landscaping
June 2005: First water supply started; test phase started
September 2005: Test phase finalized
October 2005: Grand opening
$380 million (estimated $446 million in 2012): Government- and partner-funded
Financing

Seoul Metropolitan Government, and a few partners
Planning and design
Seoul Metropolitan Government
Cheo nggyecheon Restoration Centre
SeoAhn Total Landscape
Executing agency
Seoul Metropolitan Government
Others
Seoul Development Institute, Cheonggyecheon Restoration Citizens Committee
Continue reading
Republic of Korea
,
Environment
,
Transport
,
Urban development
Last updated: May 2016
---
Disclaimer
The views expressed in these articles are those of the authors and do not necessarily reflect the views of the Asian Development Bank, its management, its Board of Directors, or its members.
---
Was this article useful?
---