CASE STUDY
Improving Air Quality in the PRC's Most Polluted Cities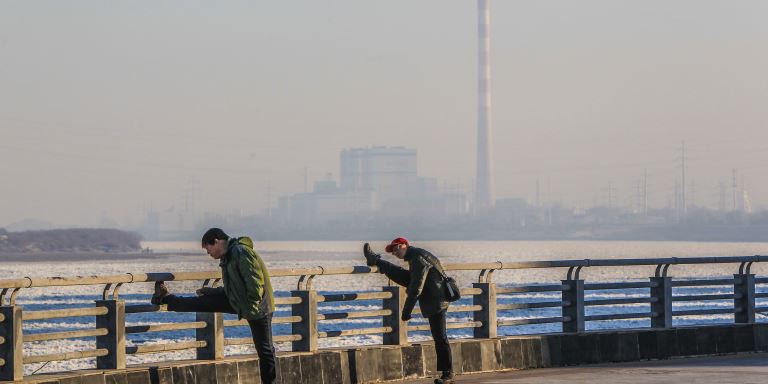 A Clean Air Scorecard backed by the Asian Development Bank (ADB) provides the PRC with an innovative tool to fight air pollution.
Overview
The Asia and the Pacific currently accounts for 65% of the world's air pollution. The People's Republic of China (PRC) accounts for sizable share of this total, as evidenced by the fact that many of its cities shrouded in dirty, black air grapple with air pollution levels that far exceed World Health Organization (WHO) safety standards.
In 2010, Clean Air Asia introduced its Clean Air Scorecard Tool in Hangzhou and Jinan—two of the PRC's most polluted urban areas—to help accelerate air quality management initiatives and thereby reduce air pollution and greenhouse gas (GHG) emissions.
Developed by Clean Air Asia with assistance from ADB and the Swedish International Development Cooperation Agency, the Clean Air Scorecard Tool enables cities to identify gaps and weaknesses in their air quality management schemes and introduce concrete measures to rectify them.
Over the years, ADB has supported Clean Air Asia through the following technical assistance (TA) projects:
Continue reading
People's Republic of China
,
Environment
,
Urban development
Last updated: September 2016
---
Disclaimer
The views expressed in these articles are those of the authors and do not necessarily reflect the views of the Asian Development Bank, its management, its Board of Directors, or its members.
---
Was this article useful?
---