CASE STUDY
How Uzbekistan is Becoming a Solar Energy Powerhouse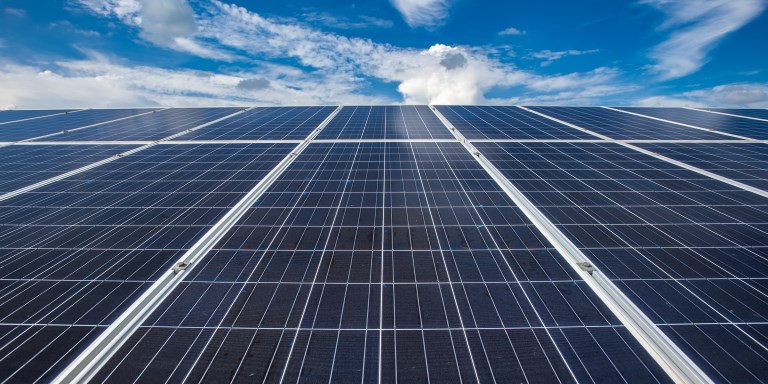 Uzbekistan is capturing solar energy and knowledge with its first large-scale solar power plant and a new solar energy institute.
Overview
In the Republic of Uzbekistan, increasing demand and aging thermal power plants contribute to growing energy deficiencies.
Solar energy is a sustainable option for bridging the gap that, until recently, has been overlooked. Solar development in Uzbekistan was limited to academic research since its independence in 1991.
Now, Uzbekistan aims to become a regional hub for solar energy.
With assistance from the Asian Development Bank (ADB), Uzbekistan established the International Solar Energy Institute, developed a road map for solar energy development with action plans and enabling policies, and a pipeline of solar projects. Perimeter fencing and construction of access road, transmission line, and other auxiliary facilities are ongoing.
Through ADB financing, Uzbekistan is building its first large-scale solar power plant even as it continues to increase research and institutional capacities for the finance, design, implementation, operation, and maintenance of this modern infrastructure. The 100-megawatt solar power plant will be among the world's largest photovoltaic power plants, with a gross annual output of at least 159 gigawatt-hours.
Project information
Project snapshot
2013: Loan approval
2016: Design-build-operate contract for power plant signed
2018: Expected date of commissioning
US$ 310 million: Total project cost estimate
US$ 110 million: Loan amount
Executing agency
Others
Republic of Uzbekistan: Borrower
Continue reading
Uzbekistan
,
Energy
Last updated: February 2017
---
Disclaimer
The views expressed in these articles are those of the authors and do not necessarily reflect the views of the Asian Development Bank, its management, its Board of Directors, or its members.
---
Was this article useful?
---